Living Rich: Dine Out on Warren Buffett's Favorite Foods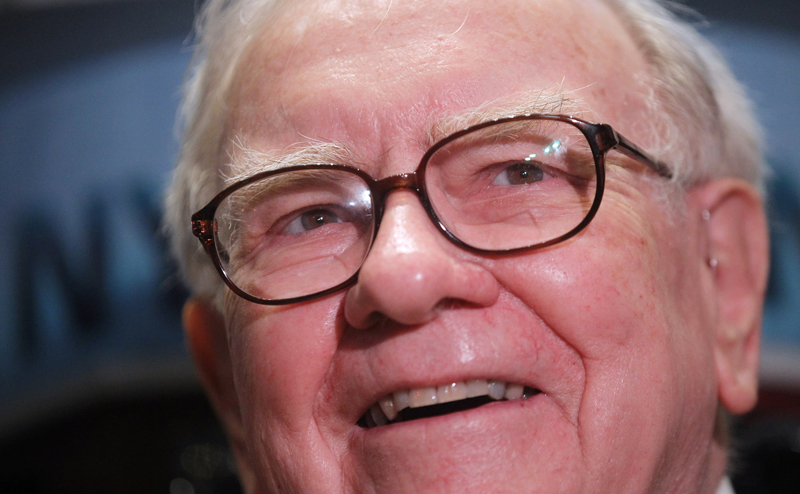 Want to enjoy one of Warren Buffett's favorite desserts? Head over to Dairy Queen for a Dilly Bar.
Dairy Queen is just one of Berkshire Hathaway's holdings that Buffett personally supports. Coca-Cola is another. He's a big fan of Cherry Coke, and the local restaurants he frequents in Omaha bring it in especially for him. Yes, that's the power of being a billionaire. But guess what? When you establish yourself as a "regular," your favorite restaurants will make sure they stock your favorite brands… if they're smart.
Buffett loves cheeseburgers. And he celebrated his second wedding and his 76th birthday at Bonefish Grill. Right now, every Wednesday at Bonefish Grill is $5 Bang Bang Shrimp Day. (You can take advantage of that, right?)
Seven Tips for Restaurant Meals
I'm a big fan of "eating in." But I also enjoy the occasional restaurant meal. And when I do, I do my best to spend my money wisely.
Here's what I mean…
When you want to try a very pricey restaurant, order just a drink and an appetizer. You'll get all of the ambience and service for a fraction of the money. An appetizer at a great restaurant is much more enjoyable than a big meal at some ordinary eatery. It's better for your soul—and your health.
For business lunches, identify the very best place in town and become a regular customer. Learn the owner's name and get friendly with the staff. They'll always treat you like a VIP, even if all you ever order is the chopped salad.
Take advantage of happy hours. Meet a friend or business colleague for a quick drink and snack. You can catch up or close a deal and be on your way home for supper.
Skip the fountain drinks. These are just fillers for kids and adults alike. Why spend a couple of bucks per soda when water is the best thirst quencher?
Try new places. It's easy to get stuck in a restaurant rut. If you notice a new place going in, even if it's a bit nondescript, stop in and check it out. Many ethnic places don't have the financial backing of a corporate franchise, and the food might be very authentic. You won't know if you don't give it a try.
Watch for deals. As the economy continues to struggle, restaurants try to generate business with special offers. I've seen mailers, coupons, emails, mobile marketing specials, and radio shopping show specials. For example, Maggiano's Little Italy has been running a two-for-one promotion: Come in for an entrée, and get a second one to take home. With their generous portion sizes, that can be the equivalent of four meals. Your cost? About $6 per meal.
Tip well. You might not spend a fortune in the restaurant, but you never want to appear cheap! Tip your server at least 15-20% before any coupons or discounts. Take care of the servers, and they will take care of you.
Now go enjoy your food! To read the special report we've prepared on how to eat like a billionaire in the comfort of your own home, please click here
For more tips on how to live rich, sign up to receive the Mark Ford's book Living Rich: How to Live as Well as a Billionaire on a Middle-Class Budget for FREE.