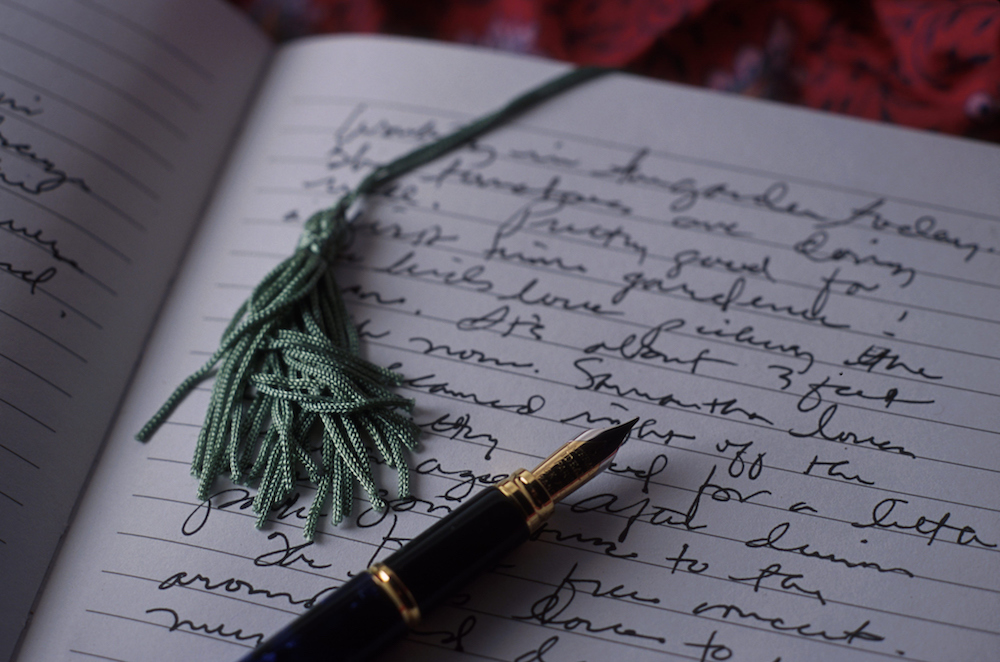 In December 2012, John O'Connell uncovered a stash of letters in the flat of his recently departed mother.
The letters contained condolences and comforts—a tangible reminder that John's identical twin brother had died only three days into life.
"I thought about him a lot as I entered middle age," John confessed. "But until recently, these thoughts were abstract. They related to someone who never was, rather than someone who existed—if only for a moment."
The letters sent by friends and family were not all inspirational. Who knows what to say to a woman who has lost a three-day-old son?
But for John, they gave his lost brother three dimensions. "Letters have materiality," he said. "Even when scrappy and dashed off, they are solid and tangible. They unjumble thoughts and feelings, and give us time to reflect."
Sometimes, a letter can have power even when it's not sent. And this time of year—with family all around—it's important to be honest with yourself about your feelings and emotions. A handwritten letter can do just that, helping you to articulate a conversation that may one day pass between you and a loved one.
I've been doing this for years, and have created a unique system for taking the thoughts from your head and turning them into a plan for having difficult conversations over the holidays.
I call this system "Letters to Loved Ones."
When you use this quick little tool before an uncomfortable discussion you need to have with a friend or family member, then you'll be able to organize your thoughts into a cool, calm, and collected conversation that leads to your desired outcome.
For example, let's say that you need to ask your brother-in-law to stop drinking so much around your kids. If you didn't plan out this conversation, you might come across as being too blunt, angry, or condescending.
But if you practice the discussion with this "Letters to Loved Ones" method, you'll be able to control the conversation, keep it positive, and have a better chance of reaching the desired outcome.
This "Letters to Loved Ones" method uses the classic "positive-difficult-positive" approach to relationships that bookends hard topics with praise and respect.
"Letters have materiality. Even when scrappy and dashed off, they are solid and tangible. They unjumble thoughts and feelings, and give us time to reflect."
Here's how it works: Get out a pad of paper and your favorite pen. Pick a loved one to write to. Start the first paragraph with something positive—a compliment, a fond memory, a promised they fulfilled. Thank them for their gifts, and all of the ways they lift you up.
In the second paragraph, enter the "difficult." Ask them for something that you need. Tell them something they need to hear. Open up about decisions you've made that negatively affected them, and explain why you made those decisions. Ask for their forgiveness and their help.
Finally, in the last paragraph, finish with another positive. Tell them how indispensable they are, and how they positively influence the lives around them. Thank them again for their unwavering support.
It's that simple. Sign your name. Read it once. Read it again. Fold it up, put it in an envelope, and tuck it away. If you need to revisit your thoughts before a difficult conversation, re-read it. But don't share the actual letter with anyone.
Now you can go and have the conversation with your friend or family member knowing that you've organized your thoughts in a way that won't hurt their feelings, while also allowing you to broach a sensitive topic.
Let's get back to that theoretical conversation you need to have with your brother-in-law (let's call him "Bob"). Here's what you could write in the letter before having the actual conversation.
Dear Bob,
Thank you for being such a good husband to my sister and generous uncle to my boys. You've been there for me for 12 years—through thick and thin.
Because you're so generous, I'd like to ask for a little favor. You see, I'm a little uncomfortable with my boys being exposed to adult situations, like alcohol and curse words.
It's important to me they always see us at our best, because as you know the old saying, "monkey see, monkey do." I'm worried that if they see you getting drunk, then they might give in to peer pressure once they start high school. If you could do me a favor and avoid alcohol when they are around, that would mean a lot to me and your sister.
Thanks Bob, I really appreciate it. This will also allow us to spend more time together, and I really look forward to that because you always know the right thing to say when my kids need help in school. Thanks for being their favorite uncle.
Sincerely,
[Your Name]
#
As you can see, when you plan the flow of the conversation using this formula, it increases the odds of success and reduces the risk of adding stress to an already hectic holiday season.
At the end of the day, John O'Connell was absolutely right—letters give our emotions and our thoughts definition and meaning. And when we can't explain our choices to loved ones, it prompts us to revisit the decisions we're making.
But when we know the decisions are right—for us, our family, and our future—we also know that our loved ones will understand.
Now that you have this tool, what difficult conversations will you have with your loved ones this season?
---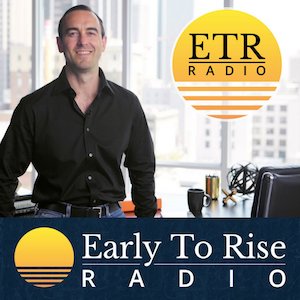 Looking for an inspirational story about keeping family together—despite the demands of business, entrepreneurial ambition, and constant travel?
Listen in to episode 27 and learn how this inspiring family has made life, children, and goal-setting work.
And to make sure you don't miss any of ETR Radio's exciting future episodes, subscribe to our ETR Radio email list on any episode page!