Lessons from a Millionaire Taxi Driver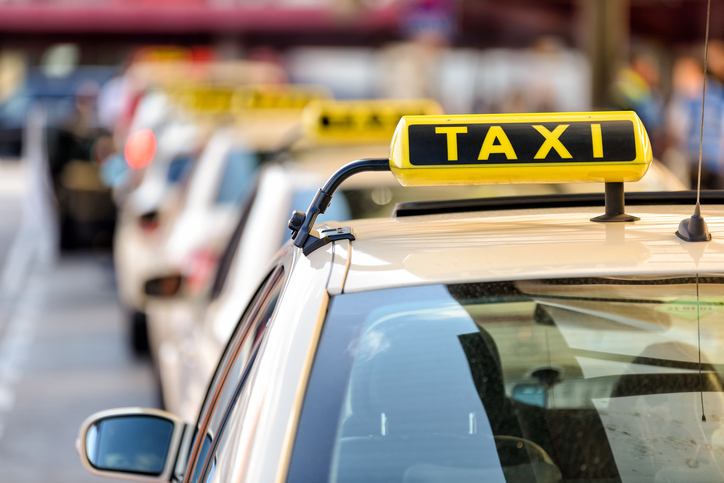 While visiting Australia about six years ago, I received a surprising lesson on the ETR principle of "Living Rich" from my taxi driver.
I had just finished a hectic two-day business trip in Sydney and was ready to go home. When I got into my taxi for the half-hour ride to the airport, my thoughts were on all the things I had to do once I got back.
The taxi driver explained that there were several routes he could take to the airport; however, he recommended only one of them because of the time of day. I commented that he seemed to know his business.
"I guess I do," he said.
He then went on to tell me his story – one of the most unusual stories I have ever heard . . .
My taxi driver (I'm embarrassed to admit that I never did ask his name) had been driving taxis for more than 35 years. He told me that it was the only job he had ever had.
He lived in a million-dollar house (which was fully paid for) overlooking Sydney's famous Bondi Beach. He owned more than six investment properties (all paid off), and he had business interests worth at least another million dollars. He was in great health and enjoyed an excellent relationship with his wife, who he had been married to for more than 30 years.
I was intrigued with his story . . . but a little skeptical.
"If you are doing so well," I asked, "why do you still drive taxis? Isn't there something else you would rather be doing?"
"Never," he insisted. "I love driving taxis. I meet some of the nicest people you could ever want to know. Every day is different. I never get bored, and it has given me the ultimate lifestyle."
He explained that he had not done too well in school, so he dropped out and began driving a taxi. He liked it so much that he decided to make it his career.
At the time, a taxi license (which now goes for about $300,000) cost nearly $30,000 – and it took five years of hard saving until he could get one. He then purchased his first car and was officially in business for himself.
He said that he had learned from trial and error – and found that most areas of his life worked better if he had a simple system to follow that produced consistent results. For example, he told me that each time he buys a car for his taxi business he buys a brand-new one. He looks after these cars carefully until they have 30,000 kilometers on them and then sells them. He found that this system dramatically reduces his maintenance costs.
He had done extensive research on all the major routes in and around Sydney. He knew exactly how long it took to get anywhere, depending on the time of day.
Everything that he had learned was carefully written down. This was invaluable when he began hiring drivers to work for him.
He quickly discovered that some drivers were more reliable than others. He found that if he hired people who were in their 50s, had been in middle management, and been made redundant, they worked out as fantastic employees. They showed up on time, were extremely reliable, and got on very well with his passengers.
He showed all his employees how he expected them to clean their cars each day, treat their passengers, and just do a professional job overall. He rewarded them with good wages, lots of recognition, and a generous bonus each year. And he had enjoyed virtually zero staff turnover for a number of years.
He still worked full time himself, again using a system.
He started work at 6 a.m. and drove until 11 a.m.
During his break, he had a swim in a saltwater pool next to the beach and then had lunch with his wife. (She managed a florist shop that he had bought for her a few years earlier.)
At 3 p.m., he went back to work and then drove until 10 p.m. He followed the same routine five days a week and loved every minute of it. He also had some interesting systems – again learned through trial and error – for buying and managing investment properties: He bought everything in partnership with his brother-in-law, who owned a plumbing business and was very handy. That way, any repairs or maintenance that needed doing could be done cheaply and well. All of his properties were near major universities. He rented them to students by posting notes on the schools' bulletin boards.
When I thought about it, there were a number of things that impressed me about my taxi driver:
He had systems for being successful in both his business and his personal life.
He had found work that he was passionate about and had become very good at it.
He was able to successfully pass on a lot of what he had learned to people who were working for him.
He had a good business income, an excellent passive income, and lots of fun, adventure, and satisfaction in his life.
He enjoyed great health and some very happy relationships.
I never saw this fellow again, although I did think about him many times over the next few weeks.
But as time went by, I forgot about him – until a short time ago when I subscribed to Early to Rise. As I read the daily messages, the memories came flooding back. And it became clear to me that my taxi driver was a living example of what an ordinary person can accomplish by applying the same basic principles that ETR teaches.
"Desire is the key to motivation, but it's determination and commitment to an unrelenting pursuit of your goal – a commitment to excellence – that will enable you to attain the success you seek." – Mario Andretti