7 Ways Businesses Can Improve Employee Retention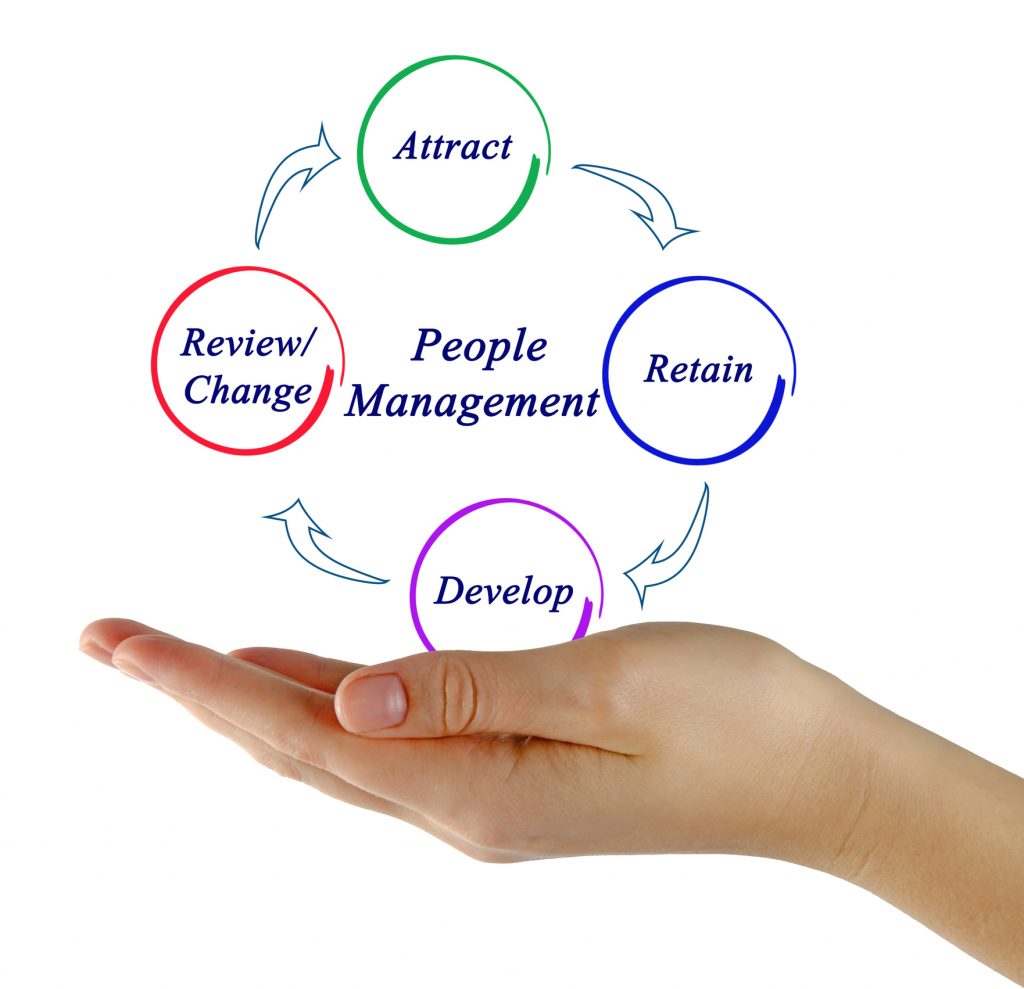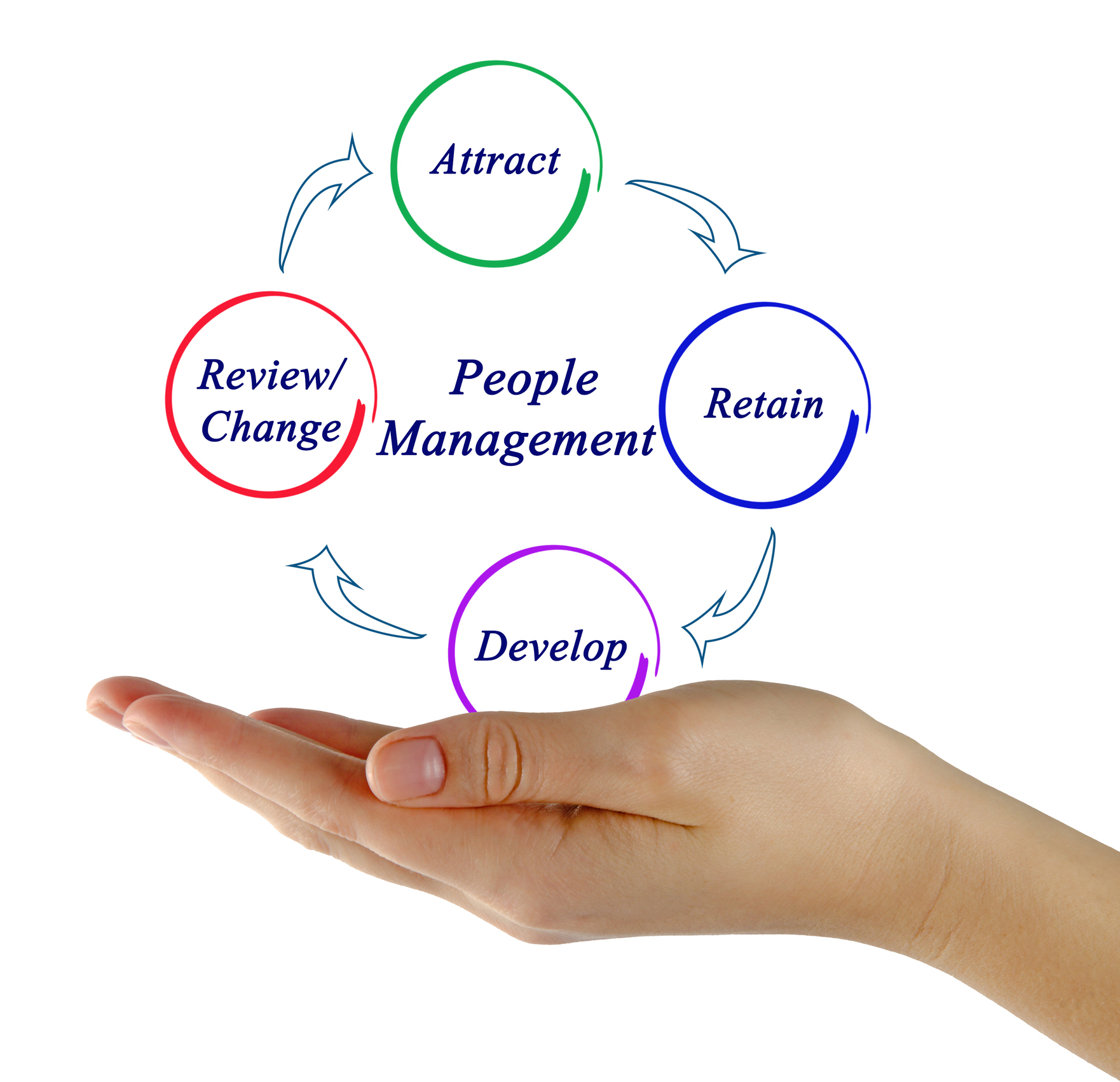 Recruiting, hiring, and training employees requires a lot of time and money. There's no side-stepping early investment in training, and there's no substitute for experience that makes a new hire invaluable to a company's growth. Given these expensive upfront "costs" of employment, it's in a company's best interest to keep high-quality performers on board.
But how? While every business is different, we've highlighted 7 ways that can help you retain (and satisfy) top-notch employees.
1. Provide regular communication and feedback.
It's essential to emphasize the importance of communication in your company. You need to create an atmosphere that helps your team feel comfortable and inspired to share ideas and advance their common interests. Create regular forums or meetings for this exact purpose.
Also, be sure to clearly define your company goals. Share your expectations with your employees so they understand how to earn salary increases and promotions. Your employees should be fully aware of their job responsibilities, but beyond this, should be inspired to contribute to company growth.
Give your staff constructive feedback on a regular basis. Spend one-on-one time with each person, making it clear that you are open to concerns and suggestions for company improvement. Use the feedback that you receive to improve working conditions; this will no doubt earn the loyalty of your team.
2. Give your employees ownership in company success.
If your employees are satisfied with their workplace, they are committed to their work and inspired by their employer's mission. Part of that loyalty comes from articulating a clear sense of ownership in company success. Don't forget to share your hopes and dreams about the future of your company with your employees. Make sure they support each other and understand what they can do to invest in new and exciting projects.
Clear compensation goals are also key; if you set a promotion policy, your employees will do their jobs properly and will associate their future with your company. Your employees should not only know their daily duties, but also have long-term objectives that further the corporate mission.
3. Allow flexible schedules.
Nowadays, most employees are in favor of flexible working conditions. Many job candidates—as many as 70%—strongly believe that flexible work hours would make a job more attractive to them. If employers want to hire top talent, they need to make this a priority.
But there are also key benefits to the employers that chooses to invest in flexible work schedules and settings. You can reduce your operating overhead by offering telecommuting, for example. Telecommuting gives employees the chance to appropriately balance personal and professional lives while getting their job done. It also girds an employer-employee relationship with trust—a key quality that can cement an employee's longterm commitment to a company.
Overall, people who work remotely enjoy reduced stress levels and are able to eliminate some of the cost associated with commuting. Employers, on the other hand, see increased productivity and loyalty. It's a win-win for everybody.
SUGGESTED: How to Motivate Your Employees
4. Offer ongoing training.
Businesses expect their specialists will start jobs already fully trained and certified, but this isn't always the case. When you are serious about educating your employees, they consider it an investment in their career. Keep your employees productive and engaged by giving them an opportunity to participate in various training and development programs that hone their skills and prepare them for future opportunities within your company. A popular way to do this is through partial tuition reimbursement; this affords an employee career advancement opportunities while building company loyalty.
Staff development—in addition to individual skills training—can also tighten team relationships, which improves the efficiency of inner-office communication and, ultimately, productivity. Involve managers in these development sessions so that they can match talent to future positions.
As you do more to encourage personal and professional development within your company, you will see employee retention increase, along with their morale.
Your employees should be fully aware of their job responsibilities, but beyond this, should be inspired to contribute to company growth.
5. Pay your people well.
Employee salaries must be commensurate with their job responsibilities and experience. It's better to pay a hard-working employee well than to lose money on replacement training. As difficult as it is to pay competitive salaries when budgets are tight, calculate the costs you could spend on replacing employees. It can cost as much as 50% of an entry-level employee's annual salary just to replace them.
And keep this in mind: If an employee's compensation is truly unsatisfactory—even if company culture is amazing—they will look for work elsewhere. At the end of the day, they work for a living.
6. Offer benefits.
Small businesses often struggle to compete with larger corporations in offering adequate benefits. While you likely can't beat big business in the healthcare options you offer, you can balance the scales with other perks: telecommuting, transportation reimbursement, tuition coverage, day care, or flexible vacation (to name just a few ideas).
7. Hire a human resources professional.
As your company grows, you will probably find it difficult to manage your human resources without sacrificing the attention you give to other parts of your business. Hiring a human resources manager provides a needed resource for employees who have questions about compensation, benefits, and development—while giving you time to grow your business.
Beyond answering questions about employee compensation, a human resource professional will keep the company in line with relevant regulatory requirements while keeping an eye on hiring trends and shifts in common benefits packages. You won't have to seek these out on your own, and employees will know you're offering the best compensation packages the company can afford.
Conclusion
Increasing the level of retention is key to your company's success, but it doesn't have to be difficult. Start by implementing positive, frequent, and open communication with your staff. Compensate your talent well, and offset any big business offerings with lifestyle and work schedule benefits you can afford. Give your team ownership over your company's success and encourage them to continue training. And finally, when your company is big enough, hire human resource professionals to support your talent—while giving you time to further company goals.
Trust me—your retention efforts will reward you with a successful and profitable future. After all, your company is built by those you choose to hire and retain.