Launch Lessons from a Lucky Man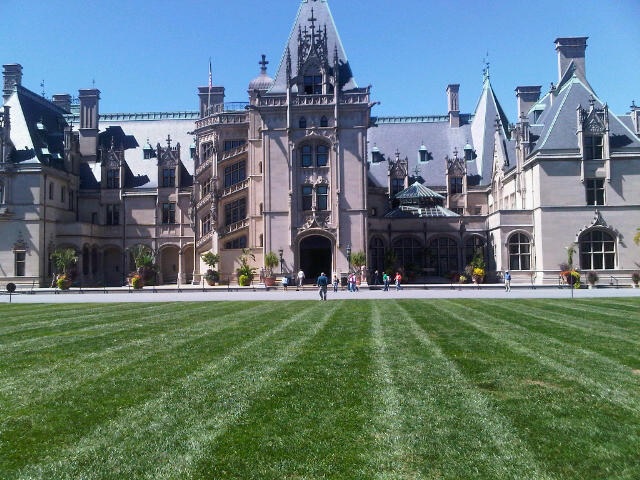 Last September I met a friendly fella. It was a bit surprising though…
…because you could tell he was a rough-and-tumble scrappy old veteran that had spent years in New York City.
But the day we met, down in Asheville, North Carolina, at Joel Marion's affiliate party last year, I could immediately tell that John was a Go-Giver.
We were all staying down at the Biltmore Estate, and John was the friendliest guy in the group (and trust me, that group is SUPER friendly with guys like Shaun Hadsall, Joel, Vince, Geary, Dan Long, etc., and all the gals like Flavia, Isabel, etc.)

Find John in the Biltmore house. Good luck.

John's been one of the biggest online success stories in the past year. He feels like he's a lucky man that has won the lottery because he was struggling with another offline business before he found the magic of the Internet.
Recently he had a product launch for his program that had already been killing it for almost a year (thanks to great copy from Jon Benson).
But with brilliant swipe emails, provided by Joel Marion, he still had great success. Check this out. – Craig
***
The Old School New Body Product Launch Summary – By Go Giver, John Rowley
As some of you may know, we recently did a launch of our product "Old School New Body" and we had no idea what to expect.
During the course of our launch we had 9,841 sales, of which, 6,968 were initial sales.
Our affiliates earned a total of $42,075.30 in commissions and on top of that, we paid out $15,950.00 in additional affiliate bonuses!
We learned a LOT during our launch and the biggest thing we learned (we already knew this but this experience greatly reinforced it) is that a friendly competition between our affiliates is a great motivator.
We sent out a leaderboard once a day for the first few days of our launch and on the last few days, we sent it twice a day that way people could see where they stood.
Another tip is to spoon-feed the emails to your affiliates the night before. We sent everyone the full list of the emails but it made it a lot easier for everyone to receive the next days email every evening (around 4-5pm) that way they did not have to go searching for it. We are all busy and everyone appreciates a little less work!
For anyone who has ever launched a product, I am sure you know how much time you spend by your computer and how addicting the "refresh" button is! But, when you spend all day and most of the night sitting in front of the computer, you start to dull and that is when you start to make mistakes.
I recommend that every few hours get up from your computer for 10-15 mins and take a walk or close your eyes. Anything to refresh you a little bit! There is not anything that happens during a launch that cannot wait for 15 mins and, even the biggest workaholic needs a break from time to time to stay sharp.
Thanks so much for all of your support,
John Rowley
*****
Well done, John.
You're not just lucky, and you haven't won the lottery…you've earned your rewards.
Keep giving,
Craig Ballantyne
"You can't out-give the Universe." – Yanik Silver