Last Chance: 3 Ways to Boost Metabolism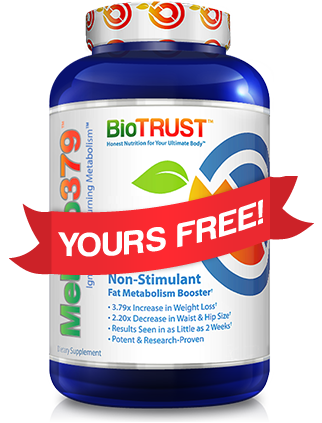 While I've been in Europe for the last 15 days I've accidentally lost weight. Yes, eating delicious food and soaking in the incredible history of Russia, Turkey, and England has actually left me lighter. Here's how to lose weight and keep your fat-burning metabolism revved up while on vacation.
Step #1 – Eat more protein
Lamb chops, steak, octopus (tastes and feels like sausage!), sea bass, salmon, eggs, smoked fish, and even some dairy products have played a main role in my diet. Research shows that animal protein boosts your metabolism and helps you lose weight. So don't skimp on protein, ever, especially on holiday. It also keeps you full, longer.
I'll be honest, I avoid pastries, bread, sweetened drinks, and most alcohol due to my anti-inflammatory diet and gluten-sensitivity, and I know that not everyone will do this on holiday, but it is NOT that hard if you prepare, if you eat a high-protein diet, and you learn to enjoy real food treats (the Turks know how to do it, with their walnut-stuffed dates that you can get in the market…delicious!).
Step #2 – Stay Active & Have Fun
Get up on your feet. Walk the city. Take in the sights and smells and sounds of where you are visiting. Kick off your day with my short workouts. Even on the busiest of holidays you always have time for my 4-Minute Miracles, even if it's "just" 8 rounds of Punisher Squats done in place in your hotel room.
No excuses! You can do it. Even your kiddos will have fun joining in for a few minutes, and then you can head off to Disney parks, the beach, Grandma's, or tours of the city you are visiting knowing that your fat-burning metabolism will be running as fast as possible even as you "take the rest of the day off".
Step #3 – Ignore What I Said in Step #1…
And have a reward meal day…once per week. Save up your treats and indulgences for one day. (But keep your protein intake up 7 days a week.) Enjoy your favorite holiday treats. Take the kids for ice cream, or a banana split as my old man, Howie Ballantyne, used to enjoy with me back in the early 80's when we'd spend Sunday evenings at the local drive-up Shake Shack.
Make memories through special occasions. But remember, not every meal has to be a cheat with treats. Besides, too much junk makes you tired. Stick to Step #1 most of the time, and then get your camera ready and cherish the moments of these extra-special meal occasions.
Those 3 simple steps, taking very little effort, will help you lose weight for life, while working and while on vacation.
Oh, and my Mom has a special bonus idea for you…
I'm a really skeptical guy, but my mom uses this and it works. She wanted me to share her secret with you. But here's the best part about today's email…
My good friends Joel & Josh from world-renowned BioTrust Nutrition told me they wanted to reward the first 250 of my readers to visit the link below with a FREE 30-count bottle of their brand new breakthrough metabolism-igniting supplement, Metabo379™… with ZERO strings attached! This means after you receive your Free bottle, NOTHING more will ever be sent to you, or charged to you, in the future. 
It's truly FREE (no autoship, no future charges – nothing).  Pretty incredible, as this is absolutely an extremely valuable, premium product from the world-leader in fat loss nutrition.
You see, Metabo379™ contains a synergistic blend of natural, metabolism-igniting HERBAL ingredients that are research-backed to BOOST your metabolism nearly 300% while also speeding your rate of weight loss nearly FOUR times faster (as shown by two separate clincal studies) in as little as 2 weeks — all without caffeine or other harmful stimulants.
And what's more, along with your FREE bottle of Metabo379™ today, they're also going to ship you a FREE hard copy of their 53-page special fat-burning report "The Top 10 Metabolism-Boosting Foods," giving you the inside scoop on all the best calorie-burning foods to eat and enjoy to further enhance your results!  You'll receive this powerful belly-blasting report direct to your doorstep along with your FREE bottle just a few short days from now.
If that wasn't enough, you'll also receive FREE access to their exclusive online weight loss community where BioTrust's trained health & nutrition coaches will make certain that every aspect of your metabolic flat-belly transformation is fully supported.
The fact is, you will get all THREE of these extraordinary fat-burning gifts FREE… over a $100 value… and in return, all they ask is that you help cover the small cost of shipping.
Why Are These Guys Being THIS Generous? What's the catch?
There is no catch.  It's simple really… my friends at BioTrust Nutrition want to EARN your trust by PROVING to you that Metabo379™ works so you can begin experiencing the same fat-burning results that more than 75,000 Metabo379™ customers are already experiencing world-wide… for Free!
They know that once you see the fat-burning power of this revolutionary formula that you'll be back for more, so they're willing to GIVE you your first bottle 100% at their expense.
Now that's the great news; the bad news is that they have only set aside 250 FREE, 30-count bottles of Metabo379™ and bonus gifts to give away to my readers on a first come, first-served basis — and when this small allotment of inventory is gone, this rare special offer will end without notice.  In fact, you will want to visit the special link below right away because these FREE Metabo379™ bottles may already be out of stock.
(Hopefully my mom doesn't grab them all, LOL.)
To get your FREE bottle of Metabo379™ and your FREE bonus gifts, act now by visiting the link below before they're all gone!
==> Secure Your FREE Bottle Now! (extremely limited inventory)
**Limit of one free bottle per household
Mom and I are wishing you speedy results,
Craig Ballantyne, CTT
Certified Turbulence Trainer
PS – If you want to change…
…here's the #truth
YES, you can. Yes, you can eat better. Yes, you can get up earlier. Yes, you can get back in shape at any age. Yes, you can have more all-day energy. Yes, you can change your attitude about life. Yes, you can achieve your big goals & dreams. Yes, you can.
Yes, you can.