Inspired to Create a New Special Event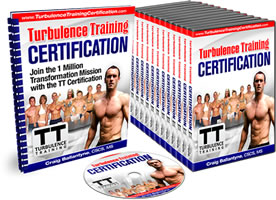 On Sunday I did something unusual. No, it wasn't the amazing kettlebell workout I did, nor was it the delicious bowl of "Fro-Pro" that I made.
(Details about both are below.)
Instead, the unusual thing I did was really what I did NOT do.
You see, for the first time in a long, long, long time, I had a "device-free day".
That meant I didn't use a computer or turn my phone on at all. No email, no text messages, no checking NFL scores online. Nothing.
It was wonderfully liberating. I plan to do this at least once per month.
And it gave me so much more time to think, to plan, to spend time with family, and to read the books that have been piling up around me thanks to my overzealous Amazon shopping habits.
Yesterday I finished "Natural Bodybuilding" by Tyler English and read a good chunk of "Daily Rituals" by Mason Currey.
I love this book (Daily Rituals). It's amazing to read about the daily schedules and habits kept by famous authors, painters, and composers from history. And wow, are they ever quirky. Some of them even make me look normal.
It also revealed how dedicated these artists were to their craft, often working five years or more just to finish one book!
Incredibly inspirational – and even if you're not a writer, you'll find great motivation in their perseverance and persistence towards their goals.
Just as you continue to persist and never give up on what is important to you, right?
After reading a few profiles, I was moved to hunker down and plan out an exciting new project.
But that was after I finished up this Kettlebell-Bodyweight workout:
1A) KB Front Squat (1 KB racked in each hand) – 12 reps
1B) KB 1-Arm Clean & Press – 6 reps per side
1C) KB Swing (2 hands, 1 KB) – 20 reps
– Rest 1 minute and repeat 3 more times.
2A) Jumps (Box Jump or Long Jumps) – 5 reps
2B) Pullups – Max Reps
2C) Pushups – Max Reps
– Rest 1 minute and repeat 2 more times.
I was spent after that…and while I thought of adding this TRX circuit on, I realized I didn't need it:
3A) TRX 1-Leg Squat
3B) TRX Row
3C) TRX Ab Fallout
Proceed with caution if you do. That's a tough, tough workout right there.
That was followed by an amazing "Fro-Pro" bowl inspired by Certified Turbulence Trainer, Dani Woodrum. Dani is legendary in the
Turbulence Training world for his dangerously delicious healthy dessert bowls. Mine included:
– 1.5 cups Greek Yogurt
– 2 scoops BioTrust milk chocolate protein
– 1oz walnuts
– 1/2 cup frozen raspberries
– 2 tablespoons unsweetened shredded coconut
You'll wish the bowl was endless. Great times.
And then I went to work…planning out the first LIVE Turbulence Training Certification weekend.
It will take place this November (on a Friday & Saturday) in Lapeer, Michigan (a small town near Flint, the closest major airport that has direct flights from many large American cities).
I'm really excited about this event, but it's limited to just 20 people that want to join and support the Turbulence Training 10 Million
Transformation Mission.
To fulfill our mission, you, myself, and the other Certified Turbulence Trainers will go door-to-door around the world helping men and women transform their lives – physically, financially, and emotionally.
(Ok, ok, we won't go door-to-door…but we'll work with folks from all walks of life through our bootcamps, gyms, online programs & videos, and even by sharing dangerously delicious dessert recipes.)
If you love Turbulence Training and want to be a part of the 10 Million Mission, changing lives everywhere, then please watch this video and add your name to the email notification list about this event.
Watch this video to learn about the TT Certification Mission
It will be your only chance to get Turbulence Training Certified with me at a LIVE event in 2013.
I can't wait to meet you and welcome you to our mission and team, and maybe even take you out for a bowl of post-Certification "Fro-Pro" in Lapeer.
Here's to making our Daily Ritual one of helping men and women all over the world to transform their lives.
It's our mission, and we'll never, ever, EVER give up on it.
Have a great week. Come out fighting. And never give up.
This is going to be your day,
Craig Ballantyne, CTT
Certified Turbulence Trainer
PS – Stay positive.
Look at what the right attitude can do for you.
Watch and learn how you can change lives:
Watch this video to learn about the TT Certification Mission
See you soon.