Insane 100 Pound Weight Loss (pics inside)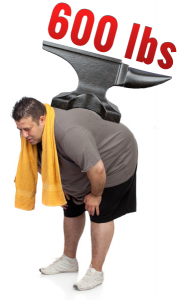 This is an AMAZING story.
Back in 2007, a single father named Juan Ruiz weighed 315 pounds. Terrified of dying young and leaving his son behind, he tried everything, from cardio to diets, and even considered weight loss surgery.
But then one day he stumbled across my extreme fat loss program, Turbulence Training. Here's the rest of the story…
At his breaking point and ready to quit… one man turned his life around
"I tried so many diets and exercise plans and nothing worked. I was at the end of my rope, and I was even starting to look into bariatric surgery. But to have surgery would mean that I would never know how good it could feel to lose weight on my own, and I worried that I would just gain all the weight back.
"In early August I found Turbulence Training and read Craig's report on The Dark Side of Cardio. I wasted so many hours doing cardio just to watch my body stay the exact same. I knew that I needed to get Turbulence Training. I knew that TT was going to change my life forever, I wasn't wrong."
"But I also knew though that any workout program I used wouldn't be successful if I didn't change my eating habits. I started eating a low carb regimen, eating only complex carbs, and allowing myself a cheat meal once a month."
I have never looked better in my life, I have never felt better in my life.
"I am far from being done, and even when I finally hit my goal weight, my journey will not end there. My journey will last me a lifetime, everyday will be another day to strive for a healthier, more active me.
When I think about living this way for a life time, it doesn't overwhelm me, I am grateful that my obesity didn't cripple my body, that I still have a chance to reverse the side effects, and use my body to it's full potential."
***
Amazing, well done, Juan!
Today he's still going, and kicking butt, all while going to school and raising his little boy. If he can do it, so can you.
Here's how Turbulence Training (TT) works…
You'll use non-competing supersets of specific exercises, such as pushups and dumbbell rows, to put Turbulence on your muscles. This causes Afterburn – an increase in the number of calories your body burns after the workout (while you "Netflix and chill", as the kids say).
A sample workout looks like this:
1A) Multi-muscle upper body exercise
1B) Multi-muscle lower body exercise
2A) Multi-muscle upper body exercise
2B) Multi-muscle lower body exercise
3) Metabolic Finisher – One of my famous creations!
This is all done in 30 minutes and causes your body to burn belly fat while sculpting your muscles.
Click here to get the follow-along workout videos from Turbulence Training
You don't need a gym membership or fancy equipment to get amazing results, and this is faster than cardio, bootcamp classes, and yoga.
Taking care of your Afterburn,
Craig Ballantyne, CTT
Certified Turbulence Trainer
PS – Genuis words of wisdom…
'In the middle of difficulty lies opportunity' – Einstein
… So never, ever, ever give up on what is important to you.
If you need to lose 10 pounds or 100 pounds, my extreme Turbulence Training program is the best solution for you.
Join over 151,000 men and women that have used Turbulence Training to lose fat fast