Exactly What You Need To Hear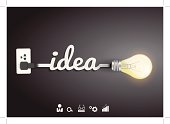 If you're feeling down and struggling, then I have exactly what you need to hear.
This is a story of someone that struggled and eventually found her breakthrough to make six figures online.
Mikey Whitfield sat down with the Mother Hen of the Fitness Info World, Shawna Kaminski for an hour audio. Enjoy! – Craig
You'll discover…
=> How to create a product and sales page, create a to-do list and stick to it. Get the best system to organize your days and block out times.
=> Not to worry about perfection. Fail forward and get it done so that you can get feedback from your customers.
=> How to build relationships now with potential affiliates, even if you don't have a product yet… this will get you on their radar
=> Why and how to offer bigger affiliates an incentive on your low-barrier offer (100% commission as an example)
=> The best way to brainstorm with people in your network to help you with your big idea and hook
Listen to the full call here:
http://attendthisevent.com/?eventid=44579838
Craig Ballantyne
People want to hang around winners. They want leaders – so lead them. Have the courage to take the criticism. Stand up for what is right for you and your team.
…
Craig Ballantyne, CTT
Certified Turbulence Trainer