More Important than Killer Tips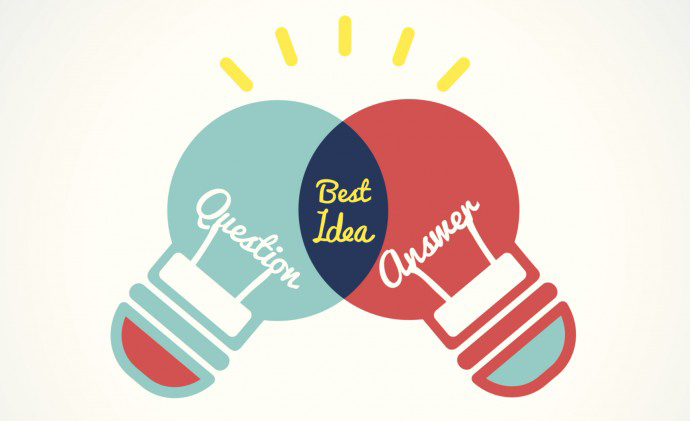 Your REAL problems have nothing to do with your website, your product, or even your sales copy.
Your real problem starts between your two ears.
It's all in your head.
We've seen this time and time again in our Mastermind group. Members have all the info they need to succeed (and in many cases, 'too much' information), but they still struggle.
And then Bedros tells them to Man-Up. I call them out on their BS mindset.
Suddenly there is a shift. They "get it". They come back to the next meeting having made 100 sales or even 3000 sales. It's a dramatic demonstration. Some folks even go on to be like Tyler Bramlett, one of our coaching clients that did two launches last year with over 10,000 sales each!
It's because we FIXED his mind.
I'm happy to say that we FIXED two other guys at our Miami Mastermind. Kevin and Fred have overcome their fears, joined the Mastermind, and experienced HUGE turning points in their businesses and beliefs.
Kevin attended two 1-day Masterminds before taking the plunge, and he only had a breakthrough in Miami after Bedros called him out. Fred attended a 1-day Mastermind in Denver back in 2013 and finally joined the Mastermind at the 2014 Info Summit. Both of them are finally 'getting it'. Listen to what they have to say…
Craig, I just wanted to say thank you. You've made me realize one thing…I have been doing too much. And, I only need to focus on two things: 1) Creating the best offer I can by focusing on my copy. 2) Finding others who have my customers, that's it. Maybe a third – which is bonding and selling to my list. The rest is noise and b.s. I have much more clarity now. Thank you.
Hi Craig, I just wanted to say a sincere Thank You for the card you sent me. It came at a good time and really encouraged me. Tyler is mailing for me Monday and possibly through Thursday it goes well. Thanks again Craig! Best regards.
Boom. We're all about the fixing, no excuses, no excuses.
In fact, each morning I try to fix Bedros, too. We'll have him explain…
---
Hey Internet Independence Readers!
Bedros Keuilian here, and I want to let you know that peer pressure does not stop at adolescence…the haters in this world keep on hitting you with peer pressure every day, and if not addressed it can cripple your personal development and level of success.
Each morning my friend and Fit Body Bootcamp owner Craig Ballantyne sends me a text message that's designed to inspire, motivate, and help me personally and professionally develop (he calls these a PEXT message, short for Pester Texting, ha!). He does this with a small handful of people and I'm fortunate enough to be one of his top coaching clients.
I wanted to share with you a PEXT I just got from Craig since it ties in with today's email…
Peer pressure (from the ignorant and immature) will be the toughest test of your commitment. If you want to succeed, you have to lay the ground rules, leaving no room for debate. Stay strong and do what is right for you. Be proud of the changes you are making in yourself. Lead by example. There are many people who secretly wish someone would take charge and show them the way. Change the world by changing yourself and leading others.
Listen, you're different. As an entrepreneur you're unique and so you think and operate in a different way than everyone else around you.
You're a risk taker.
You're a pioneer.
You're a leader.
That often makes you the target of ignorant and immature people who fear change and are ashamed of their own personal shortcomings when they see your drive and success. And so they lash out at you… sometimes openly and other times passively and behind your back.
It could even close friends or family members. Or anonymous competitors and haters on the web who are cowardly and pathetic.
I know it hurts, but you can't allow these "crabs" to be in your circle of influence. You can't allow "the hate" to affect you, slow you down, or derail your progress. Even Mother Tressa has haters – just Google her and you'll see… so it just makes sense that you would, too.
But you've accepted this life. You've chosen to lead and not follow. And you've chosen to take the road less traveled while they take the road that's "safe" and predictable… albeit boring, bland, uneventful, and not satisfying.
Be proud of who you are! You're a freak'in champion, and you're changing lives, employing people, securing your wealth and security for your family.
Never forget that.
I know that you know this, but every now and then you need a pick-me-up and a reminder, just like Craig's morning PEXT.
And you need to know just how awesome you are and that the impact you're making on this planet matters.
Stay strong and keep on pushing on!
 
Committed to your success,
Bedros Keuilian
---
Thanks B, well said.
Pushing on through the Peer Pressure,
Craig Ballantyne
PS – Want to be like Kevin and Fred?
Join Bedros and me at our next 1-day Mastermind. There's still a spot or two left for New York, and then a couple of spots remaining at the May meeting in San Diego. Email Joan@Keuilian.com right now to save your seat and prepare to change your life…once we FIX your head.