Best Delta 8 Carts
Best Delta 8 THC Carts
Delta 8 THC Vape Cartridges
Buy Weed Online
Best Delta 8 THC Gummies
THC Gummies
Best THC Gummies
Best Delta 8 Gummies
Area 52 Delta 8 THC Gummies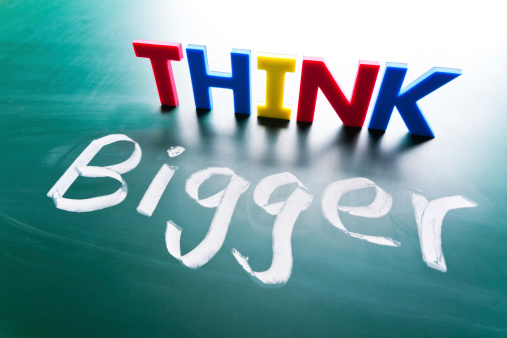 You better have done this.
You better have had your Best Year Ever in 2013.
Well, if not, let me help you fix that for 2014.
Regardless of how you finished the year, it's time to start the new one on the right foot. Get a Green Tea, drink lots of water, quit eating crap, get moving your butt, and start taking your goals very, very seriously.
You only have one life, as the saying goes, and this is NOT a dress rehearsal.
Game on.
Recently on ETR's FB a 'joker' asked me a question. I call him a 'joker' because it seems he is NOT serious about the future.
A joker thinks life is a fantasy, a dress rehearsal, something that he can deal with eventually. That's where you are different from him. I doubt he'll ever succeed, but I know that YOU will.
He needed a harsh dose of New Year's #Truth.
Q: Craig, I feel like I keep coming up with great fitness marketing ideas and as a result jump from one to another without finishing the others. How do you decide to put one aside and move forward to completion? – Aaron Gillies
My answer:
Aaron – I like to get paid for my expertise, so I take action. To be honest, most of your ideas are probably not great. You need to run your best 3 ideas by someone like Bedros Keuilian and he'll give you the honest truth. Then take action.
Remember…
"You are responsible for exactly who, what, and where you are in life. That will be just as true this time next year." – Kekich Credo #58
I don't want you – or any of my readers – to be just a year older on January 1st, 2015. I want you to be 10 to 100 times wealthier, more successful, & productive.
To do that, follow these 3 rules with your Internet business:
1) Take MASSIVE action. Add value. Get it done.
2) Split test. In God we trust, all others require data. No more guessing.
3) Build your network, get a mentor, and never, ever give up on what is important to you.
If that's not enough, here's more wisdom from Kekich.
"Producing results is more important than proving you're right. To get things done, try to understand other's frames of references, points of view, needs, and wants. Then determine what is honest, fair, effective and rational…and act accordingly." – Kekich Credo #50
I interpret this as:
    Do not take it personal when someone attacks you. This will happen.
    If you must, simply look at the criticism constructively, and discard personal attacks.
    Operate with honesty and integrity all the time and you will never have to worry about what other people say about you.
    Surround yourself with smarter people.
    Do not accept when someone says it can't be done.
Take action!
I bolded "surround yourself with smarter people" because that might be the most important tip I can give you (aside from never, ever, ever giving up on what matters to you).
Every wealthy person, from Steve Jobs to Richard Branson to Warren Buffet will parrot the same advice. Find someone smarter than you and get them as a mentor, coach, partner, or employee.
At ETR we hire people smarter than us all the time, from copywriters like Gary, to web designers like Garnet. These folks are experts in their field. We go to them rather than doing it ourselves. It saves time and money and returns me time and money. Win-Win.
But more important, being around smarter, more successful people makes you play up a level (or ten!).
It makes you dream bigger, act bigger, and achieve bigger results.
Go big in 2014. Really big.
Happy New Year.
Now get some rest and recovery and come out swinging tomorrow.
And keep on pushing on,
Craig Ballantyne
PS – I'm really proud of what everyone has accomplished in 2013…
…but it's a NEW year now and we all have a fresh scorecard. The celebrations are over. It's time to get back to work and prove yourself all over again. Let's go.  We have records to set and breakthroughs to make.
PPS – Start thinking bigger now. I'm taking my own advice...
I'm already thinking about Toys for Tots 2014 and how I can breakthrough the $250,000 donation mark (we hit $102,000 this year). Here's my aggressive plan for 2014…
1) Saturday, Dec 6th, 2014, is the date of next year's event.
2) Labor Day weekend – This is when we should start sending out our first invitations for the event…it's when Matt and I should be reminded to make a list of all the people that we could invite and ask for money. Quite frankly, as well as we did, we haven't scratched the surface of our network.
This would also be the time to let our affiliate partners know about the day. We should get at least a $500 donation from each affiliate that we have promoted in the last year.
3) Black Friday Sale – In mid-October, if not earlier, we should brainstorm an ETR promotion for the Black Friday weekend where all proceeds go to the Toys for Tots drive.
4) October 1st – Formal written invitations get mailed to all past attendees and all those people that we have on our list (generated back on Labor Day)
5) Nov 1st – Direct mail piece goes out to same list with hotel info, summary of last year, etc., etc., everything we can think of to get people to RSVP, and perhaps even get them to tell us what they plan on donating
6) We should have formal recognition for various sponsorship levels.
>$500
>$1000
>$2500
>$5000
>$10,000
>$15,000
>$25,000
I'm not sure what we would do for those folks, but it would be worth having something…it will get people to stretch to the next level.
7) More media…we should get more PR for this…raising $100K for anything is impressive…raising $200K, or $250K if we push, is newsworthy. This should help us get more local participation and connect in the local entrepreneurship community.
8) Speaking of goals…we should settle on a big goal and make it known. We should include this in our invites…we should make it clear that every donation matters, and we should be clear in how people can donate in their hometown or by mail (like our good friend Barry Dunlop did).
Maybe we even open up a "2nd city" where we can do this…Tampa would be awesome, and would make it easy for my fitness friends to attend.
I like the idea of pushing for $250,000. A quarter of a million dollars. That's a stretch, for sure, but we can get several of our big sponsors to nearly double their participation, and we can get a lot more big partners present.
Plus, we can use our own sales and events to raise $50K on our own.
We could even donate the entire month's MM payment to the cause (~$20K).
9) Bedros and I will be happy to do another 1-Day MM on the day before TFT, but if there are any other seminars/events we can host with proceeds to TFT, I'm open to it.
10) Wildcard: I'm also open to doing a limited amount of phone coaching where all the proceeds go to TFT. This could be part of our Black Friday sale. 10-20 people at $1000 per call (includes prep and post-call work).
***
That's all I can think of right now.
Let's do this in 2014!