How To Start Website As Cheaply As Possible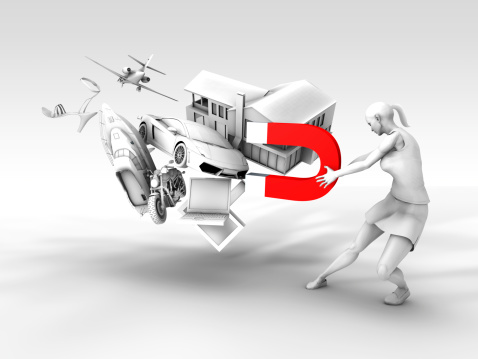 Back in 2001, when I sold my first product, the transaction was completed by through Paypal. I didn't have a website. I only had an email list of friends and personal training clients, as well as strangers that had requested my newsletter based on referrals from their friends.
Eventually I found a cheap do-it-yourself website automation tool. For $300 a year it helped me build an ugly site, host an email list, and take payments.
Eventually I moved to Clickbank…and here's what I would do today…
 
How to Start Your Website Business for as CHEAP as Possible
By Rick Porter and Craig Ballantyne
Within two years of selling my first product, I wasted a few thousand dollars in two failed websites. Then I stumbled across a simple website template service called, www.WebsiteWizard.com.
For only $400 per year, I was able to put up a basic website (without computer programming knowledge), build an email list through their software, and sell products through their system (without my own merchant account). Looking back, it was a great deal.
Over the course of the first year, I sold over $50,000 worth of product through that simple $400 investment.
Today, you can start for even less, and have a better looking website. Please don't let "not knowing where to start" or "no money" hold you back.
It's quite easy to get going, and it's cheap too. In this email I've teamed up with SEO expert, Rick Porter, to bring you the Ultimate Guide to Getting Your Website Started for Cheap.
The first thing you'll need to do is buy a domain name. I get all of my domains from www.GoDaddy.com for less than $10. See how simple it is to take that first step?
Next, we're going to use one of the biggest breakthroughs in Internet website building to get your site up fast.
The system that almost everyone uses today, because it is incredibly easy and versatile, is called WordPress.
When building your WordPress site, you'll need to choose a theme. Rick says you can choose a good free theme from WooThemes or from Heatmap.
At this point, you need to 'host' your site somewhere so that people can find it on the Internet.
I've used HostGator.com, where I invest $174 per month to host about 10 websites that get a few thousand visitors each day.
Now you don't need to pay that much money, because you probably won't be getting anywhere near that amount of traffic at first. HostGator has cheaper options, and there are many other could hosting sites out there. Rick recommends using Site5.com for $4.95 per month. He has lots of websites on there and says it is good.
Please note: If for some reason you expect to get a lot of traffic to your website – i.e. from an affiliate promotion – you'll need to invest more money in your hosting option so that your site doesn't crash. Use HostGator next.
Now that your site 'administration' is taken care of, we need to start dressing up the property that you own.
Another breakthrough in the web world has been the proliferation of services available through individual workers from around the world.
You can find intelligent folks from overseas willing to do good work for the fraction of the price that you would find in your city.
Sites like Elance.com, Odesk.com, and Guru.com were the originators of
individual outsourcing.
There's also a site called Fiverr.com where you can find someone from around the world willing to do almost anything for $5. Of course, you get what you pay for, but you can have someone design a modest e-book cover for $5. Some are not too bad, and this site is the perfect place to start for someone on a budget. I still use Elance.com to find audio transcriptionists and article writers, but you can even find folks on fiverr.com to help you put up your WordPress website.
Now that your site is up, you can begin adding content to it. That doesn't cost you anything, and again, if you struggle with even the simplest technological steps, $5 invested on Fiverr.com can have that problem fixed.
You're also ready to create your product, and if you're just making an e-book, all you need is to create it in Microsoft word and then head over to Adobe.com to turn it into a PDF file. Voila. You have a product to sell.
Your next step is to head to Clickbank. You'll invest $49.95 to become a Vendor in their system. That allows you to use their merchant account (so that you don't have to go down to the bank and open a new bank account and go through the long approval process in order to accept credit cards).
Clickbank isn't perfect, because they do charge $1 per transaction PLUS 7% of the price. That adds up over time, of course, but it's worth it at first because they take care of everything (from paying affiliates to processing
refunds and chargebacks to the merchant account system).
Finally, you need an email system. I use Aweber.com in my fitness business, and Ryan Deiss, a big-time Internet Marketing Guru, agrees that this is the best system for individual entrepreneurs to use.
GetResponse and ConstantContact are other services, but I have not used them. For larger businesses, such as EarlyToRise.com, we just switched over to Maropost.com.
Your email provider is going to be an expensive investment but there is no other option. You must have a good email system in place.
A good email system will give you a huge return-on-investment over time, because that is how you build your relationship with prospects, engage them, and get them to buy. You simply can't do without it.
Okay, we're going to stop there for now, because that will keep you busy for a few weeks until we meet at the place to be.
This is the place to be if you want to make money online
 
See you there,
Craig Ballantyne
"Keep your overhead to a minimum. Rely more on brains, wit and talent…and less on money." – Kekich Credo #36