How to Sell Anything Using Instagram's "Email Feature"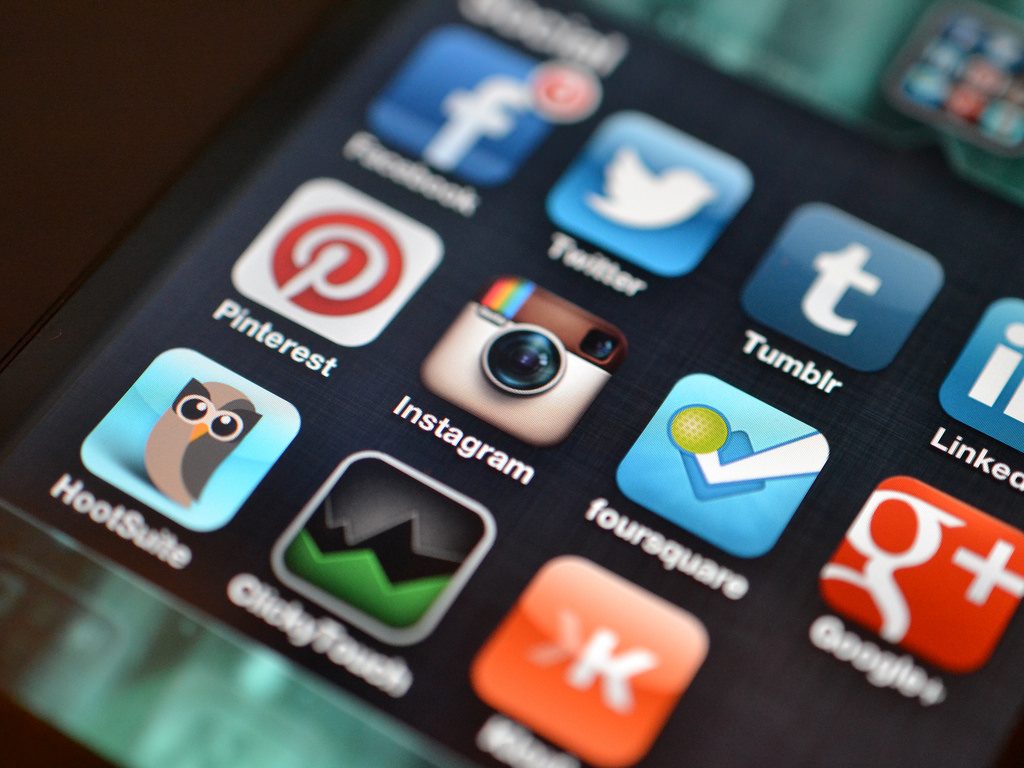 "Ugh, Instagram," my client said. "It's just another social media rabbit hole for wasting time. I'm never going to use it."
"That's what I thought, too," I said, "but when I made my first $5,000 sale on Instagram while sitting in the back of an Uber, my life changed."
Listen, 20 years ago, you probably would have thought it was crazy that you could ever make money sending emails.
But now that's as common as buying books on Amazon. Everyone does it. 
Then came Facebook, initially dismissed as a website for college kids posting party pictures. Eventually, your business found success there, too.
You probably (or at least you should) have a YouTube channel as well.
These are all important, but the best social media out there for your business today might just be Instagram.
According to USA Today, a quarter of all 800 million Instagram (IG) users visit a business account every day. If you're not IG, you're missing out on generating leads and sales, as well as deepening your relationship with your raving fans (who want to send you lots of referrals).
Here's why IG is the best social media option today:
Like YouTube, it gives you the ability to post videos.

Like Facebook, it gives you the ability to post high-quality pictures.

Like Facebook, it allows you to create highly targeted ads.

Like Facebook, it allows you to host live videos.

Like Snapchat (which you probably don't use and maybe have not even heard of), IG allows you to create short video stories for your followers.
In other words, it combines the best of most other social media platforms out there.
However, unlike Facebook, Zuckerberg and his team haven't ruined it yet, and it's not overrun with trolls and negative—or fake—news.
Most importantly, IG also has a direct messaging system where you and your followers can engage in a private discussion. I call this the "Instagram Email System," and this is where you can generate sales of your courses and coaching. It can even help you sell houses (as several of my real-estate agents clients are doing).
The question is: How do you use a branded IG account to gain followers, turn those followers into leads, and then turn those leads into customers?
I use 5 easy-to-follow steps for selling on IG, and it gets me a sale 20-25% of the time—much better odds than cold calling. This has resulted in over $50,000 in sales for my business every month.
I'm sure you, just like my skeptical friend, could use that kind of cash. Since I always love to pay it forward, let me share these secrets with you—just like I did with my friend.
Step 1: Create consistent valuable content
This is what I call "building the goodwill bank." Just like any other medium, you need to build trust with your Instagram followers. How do you do that? By offering them value every single day—advice and guidance they couldn't get elsewhere that will actually move their business forward.
This excites people. In fact, it turns them from mere followers to early disciples—people who are eager to reach out to you because they know how much value you offer in your daily Instagram content.
Bedros Keuilian and I experience this all of the time with our Empire Podcast. I can't even tell you the number of people who have reached out to us because they heard our business advice on the show and wanted more. They knew we had the experience and wisdom to take their business to the next level, and were excited about personalized coaching opportunities.
Step 2: Encourage followers to reach out
Great content is, well, great, but you need to give your followers something to do. When you post stories or Instagram Lives, end each with a CTA (call to action) that invites them to message you with specific information.
Unless my content is better suited to different engagement, I usually ask followers/viewers to DM (direct message) me with two pieces of information:
Where they are in their business (I call this Point A—what their business model looks like, how many clients they have, their marketing methods, etc.)

Where they want to be in their business (I call this Point B—how much they want to make, how many clients they want to have, etc.)
This offers a springboard for value-focused conversation, which leads to…
Step 3: Make clear the value of your product/service as a bridge between points A and B
One of my favorite book titles is, "What got you here will not get you there," from an executive coach named Marshall Goldsmith. This goes for every area of success in life. For example, what helped you make your first $10,000 in your business is unlikely to be the same process that will help you make your first million.
In others words, this is an opportunity to tell your prospective client—now a strong lead—that what they've been doing in their business so far to make $X is not going to work to double or triple that amount. Their approach must change.
Step in after you make this clear and say with 100% confidence that you CAN and WILL help them "get there." Share your experiences, successes, and credentials with them so that they know you have what it takes to get them to the next level.
The key here is confidence. As one of my Perfect Life Workshop co-coaches, Zander Fryer, often says, "You have to start and end with 100% confidence or your prospect won't ever believe you can help them."
Step 4: Avoid money talk—for now
At this point in the DM discussion, many followers want to ask what my services cost.
But it's not time to tell them, so I don't.
Instead, I redirect the conversation by asking two key questions that focus on value:
Can you tell me more about your business?

How can I help you when you attend a Perfect Life Workshop? What do you want to take away from working with me?
This is the perfect opportunity to shift the conversation back from me as a coach to the needs of the prospective client. People love talking about themselves, so let them—encourage them to share their struggles and challenges. You want them to "relive" their frustrations.
Then, return to your UVP (unique value proposition)—reiterate with confidence that you will serve as the bridge to the next level of their growth. You have the experience, success, and credentials to vault them past their struggles to the highest level of success they can imagine.
When it does come time to talk money, the incredible value you're offering will be foremost on their minds. You still don't want to let them speculate on price or drive fee discussions, however. Instead, confidently name your fee while giving them two clear options for how to pay. This way, they will feel like a) there's no room for negotiation, but that's okay because the fee is clearly worth the value; and b) they still have a choice—a way to pay that can make the fee more manageable.
Step 5: Follow up after closing the sale with details of the event, service, or product
This is a chance for you to highlight the best of what you offer, including testimonials from past clients. Highlight the biggest benefits and the most insane value.
In my case, I always follow up with workshop clients by sending a quick, personal email thanking them for investing in THEIR future. I also give them added value by offering a whole year's worth of email accountability after the workshop is over. Heck, I even send a sample accountability email to them! That "sneak peek" alone is worth thousands of dollars!
In others words, this is the point in your relationship when you need to take on some risk. Your client just put thousands of dollars on the table for you, and they might be wondering if it was a good idea. Don't let them think otherwise—show them again and again how much you're giving them. Send samples, be communicative and accessible, and reiterate your investment in their future. All of these go a long way to turning a hesitant first-time customer into a lifelong advocate.
#
I have found that my success rate with this Instagram selling model is head and shoulders above email marketing or online advertising. It's far more personal, and gives you the opportunity to shape the conversation in a much more effective way.
How long will it take? That depends, but my skeptical friend was up and running in just a few hours, quickly growing his following and even making his first sale in days.
In my experience, most DM sales conversations take about 5 days to go from inquiry to a $5,000 sale. But my business is probably different from yours, so that's not a hard number that applies to everyone. It might take a little longer for real estate agents, and should be a lot shorter for book authors. (In other words, it depends in large part on the price of what you're selling.)
My only advice on the timeline is not to rush it; don't pester your leads. But you also don't want to let them forget about you. If they go a day without responding, check in to make sure they're still aware of the tremendous value you're offering.
#
Have you used IG in your sales strategy? What success stories do you have? Share them in the comments below!
If you want to double your income, work less, and become the ambitious millionaire you've always wanted to be... Craig Ballantyne is the coach who will help you do it. With more than 20-years of experience as an entrepreneur and five 7-figure businesses under his belt, he specializes in helping "struckling" entrepreneurs get out of the mud and build the business of their dreams. To see if you qualify for Craig's "Millionaire Coaching Program" send an email to support@earlytorise.com with the subject line "Millionaire".
Posted in
Articles
,
Careers
,
Entrepreneur
,
Product Creation
,
Selling
,
Wealth
and tagged
clients
,
customers
,
direct message
,
email marketing
,
Instagram
,
sales
,
social media marketing