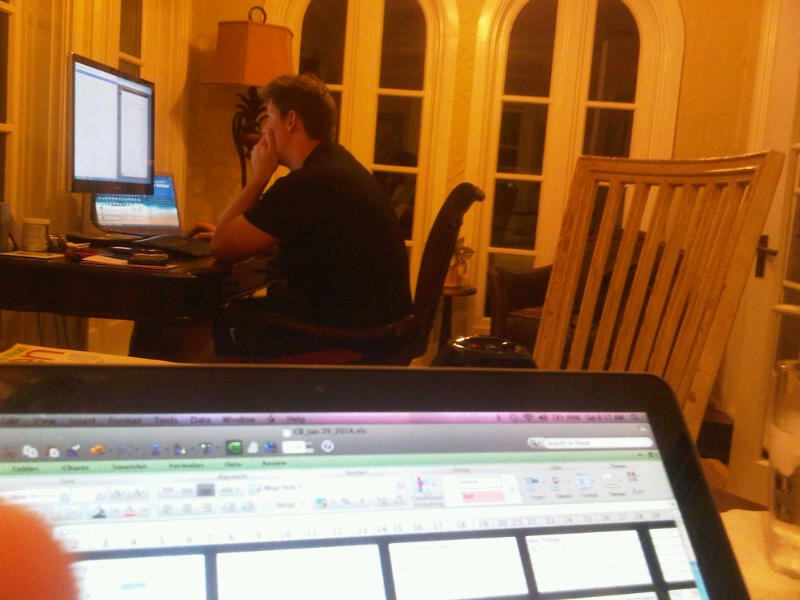 Joel doesn't answer – or read – all of my emails. So he certainly won't read all of yours, either.
Don't let this get down or depressed. The poor guy has 1800 unread emails in his inbox. He's busy. You're busy. Everyone is busy. Sometimes people don't respond right away or the first time.
As one of my mentors says with a shrug, "Meh, if it's important, they'll email again."
Joel is so busy he was still working at 6:17am on Saturday, his daughter's birthday, pulling an all-nighter that started Friday after dinner
Did you hear that?
Email again.
Send something slightly different.
And send something better – an improved subject line, an enhanced no-brainer offer, a shorter email, a more descriptive email…whatever it takes.
Because here's the Truth About Unanswered Emails, and this comes from an email snob (i.e. me!):
95% of emails get through
75% of unanswered emails simply get ignored…while the rest are set aside to be responded to, but just never get done
200% increase in chance of getting an answer with 2nd email
500% increase with 3rd email
1000% increase with 4th email
Of course, you also risk getting ignored forever if you're a pest.
So go back again and just make sure that your follow-up email is better. There's nothing wrong with being assertive.
Now buck up, don't get down because you've been ignored, and put your energy into contacting that big dawg a 2nd time – but make sure your email is WORTH their time.
Do what matters,
Craig Ballantyne
PS – More tips from ETR Virtual Mastermind member, Rick Kaselj…
"It is easier to get emails open if the affiliate has met you personally. Get out to event and meet people. Many times I have gone to events just to meet one person and chat with them for 2 minutes."
and…
"If all you do is email about business, your emails are less likely to get opened. Email people saying it was great to see you. Email them, thanking them for something they did. Just be thankful (a lot)."
Nice, thanks Rick!