How to Convince Skeptical People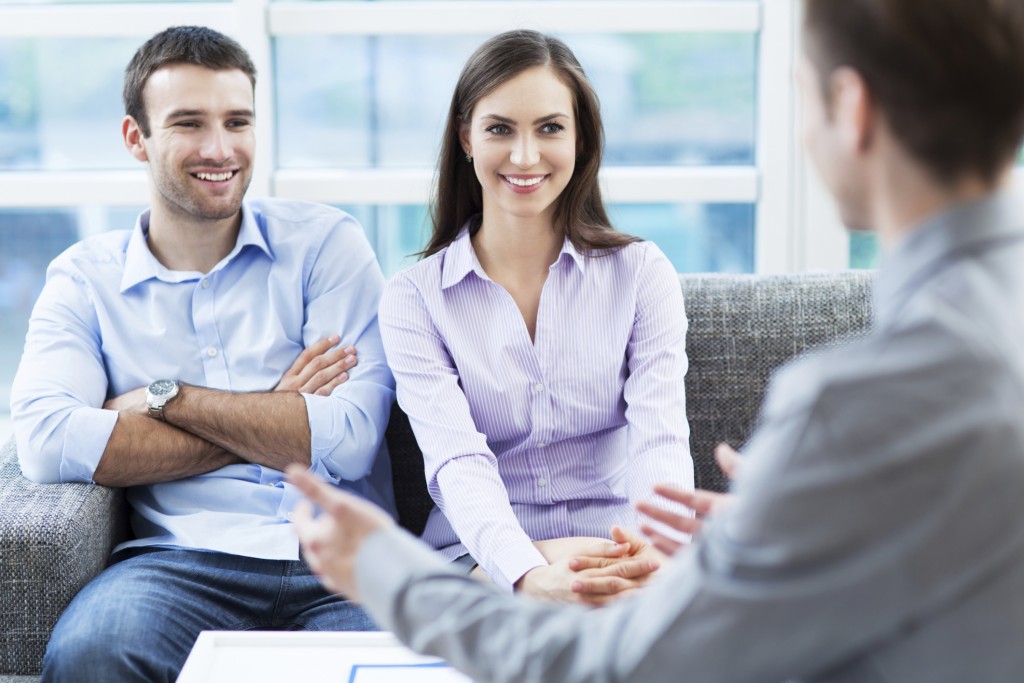 If you can't trust a pastor, who can you trust?
That was my thought when I added a testimonial from Pastor Luciano Del Monte's to the sales page for my new book.
Whenever you are trying to persuade someone with a testimonial, I recommend including as much detail as possible, such as full name, age, occupation, number of children, etc., as well as a photo.
The more relevant the social proof to the reader, the more powerful it is.
Take this example. Here's Luciano's quote on our site:
"Like most people, I struggled with distractions. But Craig's Perfect Day Formula helped me focus on what really matters and get back on course. I've always been a morning person but Perfect Day Formula drove home the necessity to make it a lifestyle and not just be a 'morning person in short spurts' before defaulting to sloppy habits again. It's also perfect for using with parishioners that I mentor spiritually. We review a segment and then look for ways to implement. As a coach I am always looking for fresh ways to inspire people to become the best version of themselves. Craig has nailed the power of 'morning.' Jesus has always been a model of what the scriptures called, "rising a great while before day.' Jesus enjoyed solitude and all that it provides, and Craig has shown you how to take advantage of this. If you want to upgrade your life, overcome a mediocre existence, and live life by design and not by default, then you MUST use Craig's formula." – Luciano Del Monte, Pastor and Coach (ACC), Guelph, Ontario, Canada
The day after we began selling The Perfect Day Formula, Luciano received this email:
"I see that you are a very busy man and I was pleased to see that, apparently, your Guiding Star is Jesus. I just received an email from Craig Ballantyne regarding The Perfect Day Formula. I am always wary of deals on the Internet, but I have been receiving his material for years and do know that they are reputable. I am 74 yrs. young, healthy and looking to create some extra cash flow for our families, charities, and church work. Would you recommend getting into Craig's program? I would be happy to talk to you for a few minutes if you wished. Thanks for any reply." – Joe, Alberta, Canada
You can see the power of including relevant information. Social proof helps overcomes objections and wariness.
But there's one caveat. Quotes signed only with first name and last initial, like "John D.", provide shaky support that your product works.
On the other hand, testimonials rich in specific details, such as full name, occupation, age, etc., prove to skeptics that your product works for people they can relate to, or with whom they share a similar background.
In this case, a reader reached out to one of my clients. In most cases, yours won't, but it was the religious connection here that made the difference.
I knew from years of questions about my religion that readers would be influenced by Luciano's words, and that he would influence prospective customers. That's why this testimonial received top placement in my sales letter.
We need to use as much social proof as possible because people are skeptical. To most prospects we are strangers, and people are "wary of deals on the Internet." That is the mindset you must overcome with your sales message.
For example, here's some of the skepticism to one of our low-priced DVD offers we are making with Facebook ads.
"Anyone receive these yet? Is it really as advertised? I can't find any reviews on it except what they have with the advertisement. I'm interested… if it's just the 4.95 as they say." – Faithe K.
And
"I can't find any reviews either… Makes me suspicious." – Kathy D.
Here's how we're overcoming this skepticism. In addition to posting more and more success stories on our website, we are also selling our products on Amazon, a site known to be as trustworthy as they come. When your products are available on Amazon, and have many glowing customer reviews (as we do for my book and DVDs), you can easily point skeptical readers to Amazon for proof that your offer is legit.
If you don't think people are searching Amazon for the products you sell on your website or in your store, you are being naïve. According to a recent study, the portion of straight-to-Amazon shoppers, 44 percent, outpaces the percentage who turn to search engines (34 percent), and significantly eclipses the portion who rely on specific retailers' sites (21 percent).
People are funny about money. Money makes us emotional and irrational. That's important to remember whether you're selling something or providing customer service.
**********SPONSORED LINK****************
#1 Article On Our Site (controversial)
Hey it's Craig and 7,193 people have already clicked to check out the 3 ancient secrets for unlimited wealth and success in 2016…
Have you?
It's the #1 article on our site and didn't want you to miss it.
7,193 People Checked This Out in the Last 12 Hours <= #1 Article on ETR
Enjoy!
*************************************************
Our customers want value for their money.
They don't want to feel foolish.
They don't want to be ripped off.
They don't want to be scared… or confused… or uncertain.
We still hear this comment all the time in response to our ads and email marketing:
"Is this a scam? I'm leery of ordering anything off the Internet."
At first I was shocked. I didn't know people were still hesitant to buy online. Then I remembered, not everyone buys stuff on the Internet daily like me.
So the big lessons are:
a) When Selling: Always remember that people are very skeptical. Making a sale requires overcoming emotional resistance. That is why great copywriting and a strong relationship with your clients are so important.
b) When Providing Customer Service: People have a strong fear of loss. They don't want to feel foolish or confused. They don't like not knowing the status of their concerns. Excellent customer service plays an important role in the sales process because it builds trust.
"Every customer interaction is a marketing opportunity," says Stewart Butterfield, Co-Founder & CEO of Slack, "If you go above and beyond on the customer service side, people are much more likely to recommend you."
At ETR, we treat our customers with the utmost respect and follow the Golden Rule, getting back to them as soon as possible so that they come to know, like, and trust us.
In fact, one of our Core Values states:
Customer Service is our team's mission. Every communication focuses on improving the customer experience. We have always had great customer service and always will because it helps people implement our proven products and they get more results. And that is why it's so important, is because it ends up impacting so many more people and moving us towards the TT 10 Million Transformation Mission.
Even when your customers have come to know, like, and trust you, there will still be skepticism. But if you're doing things right, every interaction will present another opportunity to increase that level of trust.