Hey, Are You Doing This Today?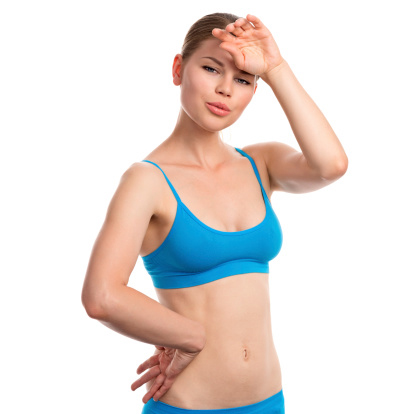 It's April Fool's Day. Are you running an April Fool's promo? Do you have anything planned for Easter? Patriot's Day? Tax Time? Earth Day? Arbor Day? Or Take Your Daughter to Work Day? Lawn and Garden Month? Poetry Month? No joke!
All are great reasons to have a sale in April. Have fun in your business! Seriously.
Over in my business, we had a LOT of FUN with marketing on Ballantyne's Day and with the 50 Shades of Grey movie. You need to be fun, never boring. Be interesting. Attract attention. Push the envelope, walk the line, go too far sometimes.
Here's an email that I sent my readers to prepare them…hope it gives you some ideas to take advantage of the special occasions in your business. – Craig
***
Subject line 1: Best. Weekend. Ever. (here's why)
Subject line 2: Get ready for tomorrow (here's why)
Saturday is going to be the BEST day of the year. Here's why…
First of all, it's everyone's favorite holiday, Ballantyne's Day.
Second, we're going on a date. But it's only going to take 10 minutes, and we can do it anywhere in the comfort of your home, and you can wear your PJ's, your workout clothes, or even your jeans. Just be ready to get your heart pumpin'.
Whoa. Now I know this is starting to sound like a chapter from 50 Shades of Grey, but hear me out.
Tomorrow is the BIGGEST and BEST day of the year for you and I because it's the day we release our brand-new follow-along workout videos. You demanded more videos and we are delivering. You'll get a new workout every day for the next 5 weeks that will show you EXACTLY what to do in 4-minute, 8-minute, and 10-minute sessions.
And just wait until you see the quality of these videos. We filmed them in an NBC TV studio in Denver. These look even better than what you see in the late-night infomercial programs. And I promise you that I'm bringing the energy and fat-burning to these videos like NOTHING you have ever seen before.
You're going to be amazed, and I know you're not easily impressed, but trust me…it just might be the best Ballantyne's Day gift you get this weekend.
So…
Save me 10 minutes of your busy day.
Watch your email for the big news tomorrow.
And then get ready to join me in the hottest new heart-pumping calorie-burning NO-equipment workouts in the world.
10-Minutes of the new TT will put 50 Shades of Grey to shame. 
Get ready for the best day of the year,
Craig Ballantyne, CTT
Certified Turbulence Trainer
PS – Hmmm…
…that gives me a strange idea…
A 50 Shades of Grey workout?
Let me think about that over the weekend and I'll see what I can come up with. Stay tuned for it, and for access to all of your amazing new bodyweight workouts tomorrow.
Have a great night.
Talk soon!
*****
Hope that gives you some ideas,
Craig Ballantyne
PS – At ANY time of the year…
If you want a success WHOOOOSH in any area of your life, you must release the brakes. To release the brakes requires getting rid of things. Just say NO to time wasters in your life. Just say NO to excuses. Say YES to your priorities. Say YES to what counts, say
NO to what doesn't. Push on. Stay strong. Get stronger. Let's go!