Healthy Chocolate Popsicles!
Healthy chocolate popsicles are hard to beat on a hot summer day. Maybe you've just spent several hours at the pool, working in the yard or winding your way up a mountain trail and you're feeling a little overheated from so much sun exposure.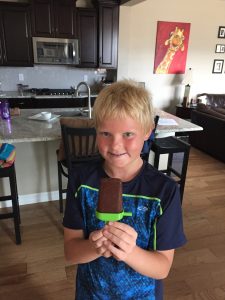 The sun is an interesting thing. A small dose every day can boost Vitamin D production that actually keeps inflammation in check by signaling your immune system to "turn off" its inflammatory reaction after a normal response to pain or trauma.
But, did you know that being in the sun for too long could also backfire — triggering an inflammatory response in the body? One of the symptoms of inflammation is heat, swelling, and redness. Many times being in the sun for too long leads to these exact sensations.
When occasions arise that keep you in the sun longer than normal you can boost your body's ability to normalize the inflammatory response with simple dietary choices.
The ingredients in my Chocolate Cherry Chia Popsicles offer a fun and tasty remedy, soothing your body and skin after an adventurous day in the sun. Here's why:
Cherries: Cherries are well-known for their potent antioxidants, anthocyanins, that in plants, act as a "sunscreen" protecting plant cells from light damage by absorbing blue-green and UV light, thus inhibiting oxidative stress. The human body benefits from similar protection.
Cocoa: Cocoa and dark chocolate are being studied like crazy right now and for good reason — both the antioxidant-rich flavonols and fiber in cocoa become fermented by beneficial bacteria deep in our digestive systems, resulting in reduced inflammation of vascular function. This means greater blood flow to soothe your body and skin after a day in the sun. 
Raw Honey: It's important to find raw, local honey to help with your health efforts since this unprocessed, unfiltered version contains substantial amounts of compounds, like flavonoids and polyphenols, that function as inflammation-squashing antioxidants!
Chia Seeds: These tiny seeds are an excellent source of antioxidants and Omgea-3 fatty acids that interact with the immune system and discourage damaging inflammation that can lead to red, puffy skin. Plus, they swell up when soaked to create a feeling of satiety with just a small serving, which offers an unexpected way to decrease inflammation: not overeating. Click here to get more anti-inflammatory recipes from Missi.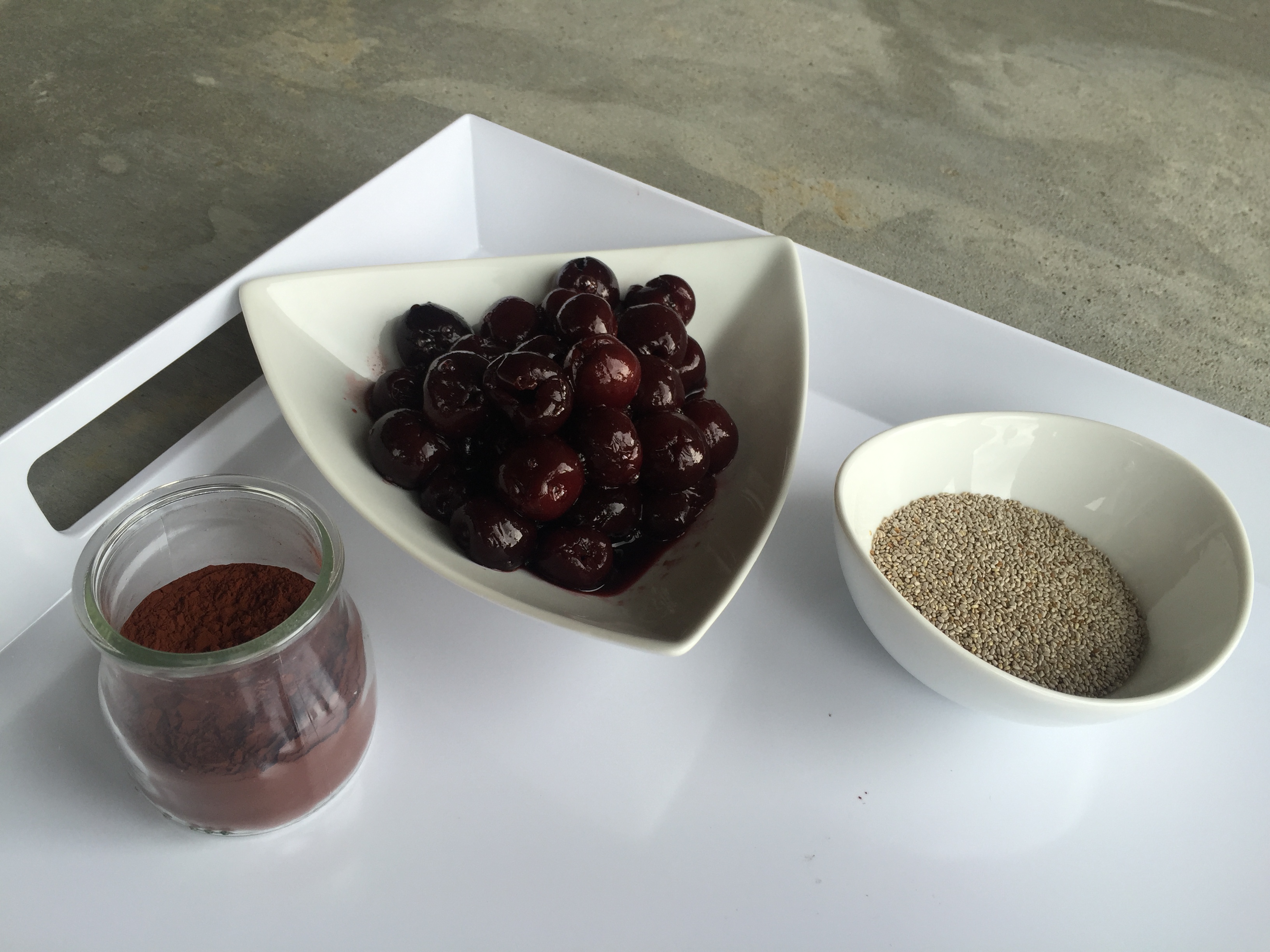 Chocolate Cherry Chia Popsicles
Prep time: 5 minutes   Chill/Freeze time: 1 hour to overnight  Yield: 8 popsicles
Ingredients:
1 cup pitted cherries
3-4 tbsps cocoa powder
2-3 tbsps honey
2 cups unsweetened almond milk
¼ cup chia seeds
½ tsp vanilla
pinch of sea salt
Preparation:
Blend milk, honey, cocoa, and vanilla in a blender. Add cherries and pulse until chopped.
Pour mixture into a bowl and stir in chia seeds, combining well. Allow mixture to sit for 15 minutes – stirring every 5 minutes.
Cover and place in the refrigerator for an hour or more, until seeds swell and mixture thickens.
Pour into popsicle molds and freeze overnight. Enjoy!
In Love & Gratitude,

Missi Holt
PS – Here are more chia recipes: