Healthy Cheat Meal Tips to TRIPLE your Metabolism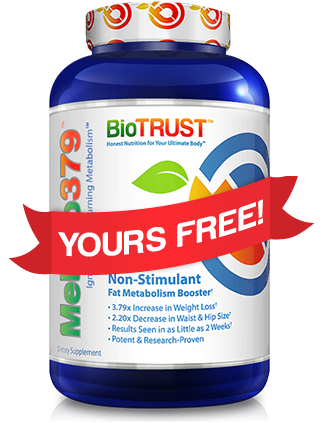 Wow. I just had another amazing morning in Istanbul. Just wait till you see what I had for breakfast. It was the healthiest, most delicious cheat day meal I've ever had.
But first, I woke up early, got to work, finished a major project, did 15 minutes of meditation to calm myself down, and then hit the hotel gym for this workout:
1A) Standing Shoulder Press or Decline Pushups – 12 reps
1B) Bodyweight Row – 12 reps
– Do not rest between exercises
– Rest 30 seconds before repeating the superset 2 more times
2A) Pull-up or DB Row – 8 reps
2B) **1 & ½ Rep Close-Grip Pushups – As many reps as possible
– Do not rest between exercises
– Rest 30 seconds before repeating the superset 2 more times
**Lower your body to the floor. Push halfway up. Lower your body back down to the floor. Push all the way up. That's ONE rep! Enjoy.

Tip #1 to Triple Your Metabolism => Use Research-Proven Short Burst Supersets
A 2010 research study compared back-to-back supersets against regular sets done with long rests. The scientists discovered using supersets increased total calorie burn and resulted in a shorter workout.
I knew this 16 years ago when I did the first-ever TT workout, but it's nice to see science proving I'm right.

Tip #2 to Triple Your Metabolism => Stay on your feet and off your butt!
I followed that short workout with lots and lots of walking around Istanbul. We've visited the Dolmabahce Palace, the Topakpi Palace, the Blue Mosque, the Grand Bazaar (over-rated), the Spice Bazaar (much better!), and the incredibly beautiful Hagia Sophia.
It doesn't matter if you're at work or on holiday, you can't sit still. Sitting is the new smoking, as they say, and your metabolism slows way down while you sit. Make sure to get up and move every hour. Play with your kids, walk the dog, and take a stroll over to the neighbor's house. Anything is better than sitting…because you'll probably get bored and want to start eating junk, too, when you are sitting around.
Tip #3 to Triple Your Metabolism => Eat more of THIS
Now let me tell you about breakfast. It started with a Turkish Tea (very much like Black Tea, but served in a traditional, cute lil' glass cup). I still haven't tried the strong Turkish coffee, nor will I on this trip, and I've stayed away from alcohol. It's just not needed.
Then I had a big breakfast. It included smoked salmon, hard-boiled eggs, hazelnuts (Turkey grows most of the world's hazelnuts), walnuts, honey, and fruit. Delicious. And filling. I won't lie…I made THREE trips to the buffet.
It was the healthiest cheat meal I've ever had. There wasn't any room for lunch, but that's okay, because I was on an amazing boat tour of the Bosphorus River.
If you want to TRIPLE your metabolism, you need to eat more protein. According to my friend Joel Marion, protein-rich foods increase metabolic rate over
3 times more
than carbs and fats, and studies consistently show that high-protein diets lead to greater weight loss and fat loss than those with lower protein intakes.
For instance, when researchers from the University of Illinois compared the effects a high-protein diet to a standard reduced-calorie diet, they found that those folks who consumed more protein experienced a 62% greater ratio of fat loss—even though both groups consumed the same number of calories.
Would you like to consume more calories and lose more fat? Of course, we all would! The secret lies in a little 7-letter nutrient you probably never heard of…
Nutrition gurus like Joel have found that high-protein diets INCREASE fat loss because protein-rich foods contain an amino acid called leucine, which is key to preventing the loss of calorie-burning muscle when you're trying to lose fat, as well as age-related muscle loss.
Why is that so important? Simply put, muscle loss contributes to decreased metabolism, looking "skinny fat," and rapid rebound weight gain when resuming a "normal" eating routine after a diet – all things you definitely don't want!
Some of the best sources of leucine-rich, metabolism-boosting protein are lean red meat, chicken breast, cottage cheese, and Greek yogurt. Consume one of these with each meal and you'll be well on your way to a flatter stomach!
Want to get an even flatter stomach and boost your metabolism even FASTER?  If so, I have some great news…
Joel and his team from world-renowned BioTrust Nutrition said that this weekend was the LAST CHANCE to a FREE 30-count bottle of their new breakthrough metabolism-boosting supplement, Metabo379™… with ZERO strings attached! This means after you receive your Free bottle, NOTHING more will ever be sent to you, or charged to you, in the future.
It's truly FREE (no future charges – nothing). Pretty incredible, as this is absolutely an extremely valuable, premium product from the world-leader in fat loss nutrition. My mom uses the product and she says it has made a huge difference this summer, not only for fat loss but also boosting energy (so that she can garden all day with Bally the Dog out on the farm).
This new supplement, Metabo379™, contains a synergistic blend of natural, metabolism-igniting HERBAL ingredients that are research-backed to BOOST your metabolism nearly 300% while also speeding your rate of weight loss nearly 4Xs over. Yes, that's right, nearly FOUR times faster weight loss (as shown by two separate clinical studies), producing significant, measurable fat-burning results in as little as 2 weeks — all without caffeine or other harmful stimulants.
And what's more, along with your FREE bottle of Metabo379™ today, they're also going to ship you a FREE hard copy of their 53-page special fat-burning report "The Top 10 Metabolism-Boosting Foods," giving you the inside scoop on all the best calorie-burning foods to eat and enjoy to further enhance your results! You'll receive this powerful belly-blasting report direct to your doorstep along with your FREE bottle just a few short days from now.
And if that wasn't enough, you'll also receive FREE access to their exclusive online weight loss community where BioTrust's trained health & nutrition coaches will make certain that every aspect of your metabolic flat-belly transformation is fully supported.
The fact is, you will get all THREE of these extraordinary fat-burning gifts FREE… over a $100 value… and in return, all they ask is that you help cover the small cost of shipping.
Why Are These Guys Being THIS Generous? What's the catch?
There is no catch.  It's simple really… my friends at BioTrust Nutrition want to EARN your trust by PROVING to you that Metabo379™ works so you can begin experiencing the same fat-burning results that more than 75,000 Metabo379™ customers are already experiencing world-wide… for Free!
They know that once you see the fat-burning power of this revolutionary formula that you'll be back for more, so they're willing to GIVE you your first bottle 100% at their expense.
Now that's the great news; the bad news is that they have only set aside 250 FREE, 30-count bottles of Metabo379™ and bonus gifts to give away to my readers on a first come, first-served basis — and when this small allotment of inventory is gone, this rare special offer will end this weekend.
To get your FREE bottle of Metabo379™ and your FREE bonus gifts, act now by visiting the link below before they're all gone!
==> Secure Your FREE Bottle Now! (extremely limited inventory)
**Limit of one free bottle per household
And that's how you TRIPLE your fat burning metabolism in a day.
Enjoy a healthy cheat meal this weekend,
Craig Ballantyne, CTT
Certified Turbulence Trainer
PS – Stop the Insanity!
"If you want something you've never had, you must do something you've never done." That's #truth. And so is this: The definition of Insanity is doing the same thing over and over again and expecting different results."
So if your cardio program or diet is not working, it's time to change!
You can do it. Use today's tips to TRIPLE your metabolism and switch to my fat burning system. Stop with the stuff that doesn't work and do more of what does.