Best program to get back in shape for a 390 pound cop? (Must Read)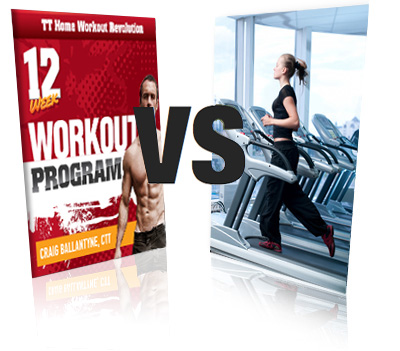 This is an email you'll want to read…
"Hi Craig, I'm a 55 year old law enforcement officer and I've let myself get into terrible shape. I'm 6'2″ and weigh 390 lbs. Believe it or not, I haven't been pulled off patrol yet but I have to do something soon! I tried CrossFit for a while, but at this weight, my knees just couldn't handle it. I stumbled upon your TT Home Workout Revolution, and it looks really interesting, I was just wondering if at this weight, I'll be able to utilize this system? Even though $67 dollars looks like a fantastic deal (and I'm sure it is), my agency (the J***** County Sheriff's Office) is one of the lowest paying agencies in the state. So I need to make sure I'm getting my money's worth. I value your opinion and hope to hear from you soon." – Sincerely, G. M. Sides
My answer….
Sir, yes sir!
Thanks for your email.
Good news…
The Home Workout Revolution (HWR) program is PERFECT for you.
 
I've used the beginner HWR programs with clients that were 5'5″ and 310 pounds, as well as with beat-up, former pro-athletes from the 1970's, and with women aged 65 that were just starting to exercise for the first time in their adult life.
The beginner HWR workouts will help you lose fat fast. As you get fit and lose weight, you'll be able to use more difficult workouts, eventually doing the advanced bodyweight challenges that are in the HWR program.
I'll be using the advanced workouts myself during my upcoming travels. Next week I'm off to Japan, the home of the 20-10 system that we use in the HWR workouts. I might even track down the inventor. And fight Godzilla.
Either way, I'll be doing a lot of short, advanced, NO-equipment HWR routines in my hotel room since I won't have time to go to a real gym.
As soon as I return from Japan, I head down to Florida for my first-ever American Thanksgiving with Joel Marion. I'm really excited, and as usual, I'll be doing a lot of HWR workouts out by his pool.
The day after Thanksgiving we all head to Mexico for the wedding of our friend Mike "Truth About Abs" Geary. I'll be using my Home Workout Revolution exercises on the beach.
So no matter what your fitness level, the HWR program will keep you busy – and getting results – for a long, long time.
I can't wait to hear your success story…
And here's even better news for ALL TT readers.
 
The HWR program is on sale for only $27 (!) for the rest of today. But the price goes back up to $67 at midnight tonight.
 
You'll get all 51 of the original HWR bodyweight workouts we created, plus twenty new 4-minute miracles and 6-minute six-packers.
Plus, there will be 10 brand new workouts added to the program on December 1st. That works out to less than 30 cents per workout video!
The HWR program will help you change your body, keep your job, and perform better in every area of your life.
Get the Home Workout Revolution on sale today <= Expires TONIGHT
Thank you sir for all of the hard work that you do,
Craig Ballantyne, CTT
Certified Turbulence Trainer
PS – The HWR program isn't just for men…
…or for young people. Or for beginners. Or for advanced. Or for folks that only workout at home.
The Home Workout Revolution program offers all of us – at every fitness level and body type – the perfect solution for a fast, fun, and effective NO-equipment workout.
If you're a busy mom with kids that take up most of your time and energy, you'll finally be able to burn fat in just a few minutes with NO-equipment.
If you're a busy dad, you'll finally regain the energy you need to keep up with your kids – and your wife – while losing your belly fat.
The Home Workout Revolution does it all – without equipment!
Get the Home Workout Revolution on sale today <= Expires TONIGHT
 
Let me know how much you love the convenience of your new workouts.