Relationship secrets from Frank Kern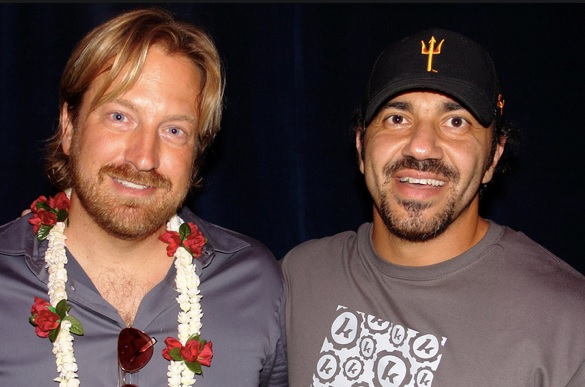 While Frank Kern claims to have retired from Internet Marketing, there are still a ton of lessons we can learn if we look back to his final List Control Launch in 2009.
So let's go over to Doc Brown's house, find some plutonium, fire up the DeLorean, get 'er up to 88 miles per hour, and then go back in time to 2009.
Here are some great tips that Kern gave away in that launch…
"The money is not just in the list, or even the relationship you have with your list, but in the VALUE you provide to your list. The value creates the relationship." – Frank Kern
Kern owes his new found health to Bedros…Big B was the first to challenge him to get back into healthier living…good work B!
So are you solving their problems and entertaining them?
Value creates trust and goodwill, and that is when they will like you and buy from you.
Kern believes, "Your income is directly proportional to the value you provide to the marketplace".
So help others get what they want.
We all know the ol' Zig Ziglar saying, "You can get everything in life you want if you will just help enough other people get what they want". That's what Kern is suggesting here too.
Here are Kern's 5 secrets to help you do this.
1. Know your customer's desired outcome – and then you know how you can help them.
2. Overcome their skepticism with "shock and awe coolness" – i.e. Give them a tool that can help them immediately…give most valuable stuff right away and Kern says you will be compensated for it.
3. Demonstrate that they can achieve their outcome – again, this overcomes skepticism – so use social proof.
4. Give them all the tools they need right now so they can do it
5. Motivate them to go further – Kern suggests saying something like, "As you can tell from the info I just shared with you and the tools I've given you, you can do this, and I have something that I think will accelerate the results." Then make a kind offer, give them a good reason to take action quickly, and give them a rock solid guarantee.
Boom. Sales. Success.
Straight from the archives Internet Marketing Rockstar himself, Frank Kern. There's gold in looking back to the future via the past.
Tomorrow, we'll be back with more tips from Kern – that he admits he rips off from one of the world's most famous Direct Marketing gurus.
Stay tuned for more Kern,
Craig Ballantyne
Be a Go-Giver.
 
PS – here…