Fitness QnA About Crossfit and Fat Loss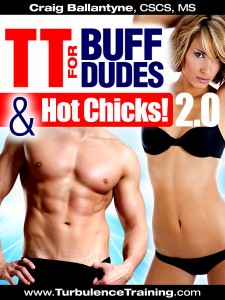 I do this EVERY day, and you should too.
Each morning, between 8:30am and 11:30am EST, I drop by Facebook (to use it productively, of course!).
That's where I host a fitness QnA session and answer ALL of your workout questions, like these ones that included controversial questions and answers about Crossfit, how to build muscle, binge eating, swimming for fat loss, and a neat trick for beginners to do more pushups, too.
Q: What is the biggest mistake you've seen people make when they get started on a program for losing fat? – Gary Youngmen
Answer:
Great question. It's heartbreaking really, but everyday I see so many busy men and women chained to the treadmill and elliptical cardio machines. Unfortunately, that doesn't get them any results. And each week they come into the gym looking the same – or in many cases, worse.It's really sad because I know these folks have families, friends, and hobbies that they'd rather be spending their time with.
But I know they are bothered about their stubborn belly fat, and so they continue to come back to what I call, "The Cardio Confessional" where they pray that results will come (although they never do).
Study after study proves that cardio just doesn't work for weight loss. A moderate amount of this type of low-intensity exercise is fine for your health but it is absolutely worthless if you want to lose belly fat.
Q: Best way to burn the last 5-8 lbs of belly fat – Dustin Bogle
Answer:
The new Turbulence Training workouts – use my all new Advanced, Expert, Buff Dudes, and Thermo 30 programs. TT for Buff Dudes and Hot Chicks is probably best for your advanced state. This is the most POPULAR program used by our TT Transformation Contest Winners (who won $1000 just for losing their belly fat with my workouts).
Get the new Turbulence Training workout videos <= Best workouts ever
 
And hurry, because the new TT workouts are only on sale this week.
Q:  I'm thinking of trying the new TT program but would like to know what equipment I'll need to get to do these workouts. – Steve Castlen
Answer:
Steve – You just need dumbbells and a bench. Thanks! Can't wait to hear your results!Q: I enjoy the intervals in TT 1(running). Any where to add those in for 2.0. – Steve Frank
Answer:
Hey Steve, you can take out the final circuit round of finishers and replace with intervals. Thanks!The next set of questions and answers come from the TT member's site and were answered by Mike Whitfield, Certified Turbulence Trainer.
Q: I plan on starting with the new TT 2.0 program tomorrow at the Intermediate level. If I read the manual right, I am supposed to do that level for 4 weeks, then move on to the next level, Advanced – 2K3, for 4 more weeks and then the Expert – 2K4, for a final 4 weeks. Is that right?
Answer from Mikey Whitfield on the TT Forum:
Yes, I would follow the intermediate level for 4 weeks. Consider that your "foundation" to prep you for the other advanced workouts. Then, 2K3 for 4 weeks, etc.
Q: Is it advised to use the 4 Minute Miracles and/or Bodypart Blitz workouts at the end of each TT 2.0 workouts? Wasn't sure if they could be used like a finisher or if the last superset of each workout was the finisher. Seemed like they could be.
Answer from Mikey:
Yes, you can use the 4-min miracles, etc as a finisher. And you can add 1-2 bodypart blitz bonus workouts on each week.
Q:  After I complete the 12 weeks of the main TT 2.0 program (Intermediate, Advanced & Expert), which order of the other two programs (TT Thermo & Buff Dudes Hot Chicks – BDHC) should I do first? Didn't know if one was a better program to do before the other.
Answer from Mikey:
They are both legendary! I really enjoyed the BDHC. It's a close call, but I like the BDHC one a little more. The bodyweight interval circuit at the end of Workout C is EPIC!
Get the new TT Buff Dudes and Hot Chicks workout videos
Those are one of the free bonus workouts you'll get with the new and improved Turbulence Training system.
Q: What's the difference between your Home Workout Revolution program and the new Turbulence Training? – Willie
 
Answer:
Great question, and I get this almost as much as the Crossfit question. The answer is that HWR is short (less than 20 minutes, and often less than 12 minutes), NO-equipment workouts for fitness and fat loss while Turbulence Training workouts use dumbbells and bodyweight exercises in 30-minute workouts to help you burn fat and build muscle – and to win my TT Transformation Contests!
Both programs can be done at home. Both programs burn fat fast without long, slow, boring cardio. And both programs have been used by clients to win the TT Transformation Contests.
BUT…if I really wanted to lose fat, gain muscle, and sculpt my body, I'd go with Turbulence Training. Plus, this is my latest program, and it contains even more scientifically proven advice than anything else I have ever created.
Q: So how does Turbulence Training Work? – Gary Youngmen
Answer:
Now we're really diving into the good stuff. When you do Turbulence Training, you'll exercise in a short, burst style with an increased intensity. You'll do total body movements using your bodyweight or a set of dumbbells (these are cheap and easy to store at home).You'll also use my trademarked secrets to cut the workout time by increasing exercise density.If you've done a typical workout advertised in a fitness magazine, you've probably taken long breaks between exercises, but you won't with Turbulence Training.
Instead, you'll use my secret method of combining exercises so that you end up getting the power of 10 (yes, 10!) workouts in one.It all adds up to quick results in minimum time and minimum space, without having to invest in an expensive gym membership or fancy, large machines that end up doubling as clothes racks in your home (because you can't stand using them).
Q: No question, just wanted to say I'm loving the delivery of the workouts on the dashboard where someone can choose their level. – Julian Moncur
Answer:
Thanks Julian!
Get the new Turbulence Training workout videos <= Best workouts ever
Q: Need to know what kind of protein powder is the best. Too many to choose from. Taste and nutrition. – Becky Wiseman
Answer:
I use Biotrust.com (my favorite, by far, especially for making my legendary blender drinks). I also use paleo protein powder from truenutrition.com (the Ancient Cacao flavor – it's a little foamy, but if you don't want to use whey protein, that's a great solution).
Q: How do you feel about CrossFit? Is it too much of a strain for someone of beginner-intermediate fitness? Do you have any similar workouts that offer the same type of "real world" results? Thanks Craig! – Charlie Donat
Answer:
I don't use it. I prefer Turbulence Training and truly believe my programs are the best. We have over 130 programs for almost every goal.
So if you want to build muscle, burn fat, do more pushups, run a Tough Mudder, get ripped abs, or simply start exercising and get back in shape, then Turbulence Training is your best option (especially now that we have follow-along workout videos for you to do at home).
And since I get this question all of the time, we can call this my official stance on Crossfit – Use Turbulence Training instead. Thanks!
Get the new Turbulence Training workout videos <= Best workouts ever
That's all I have to say about Crossfit!
Q: How many calories a day do you recommend for muscle gains. – Wes Craig
Answer:
Wes – find out how many you are eating now (if not gaining) and add 500 calories, split between carbs and protein and some healthy fats. Add before and after training.
Q: Are there beginner workouts in TT 2.0? Thanks! – Lela Williams
Answer:
Lela – Yes! 2 weeks of novice (introductory) and 4 weeks of beginner and then 4 weeks of intermediate
Q: Craig, once every couple of months I breakdown and binge eat all the junk in my house (usually after I have a few alcoholic drinks). How bad is this for my fat loss? What can I  do to stop this? – Anonymous
Answer:
Hey, if this is a serious problem, you should talk to your doctor. You might need to get some help on dealing with your relationship with food. I hope everything is okay and that it's just a matter of lowered inhibitions from the booze.
In terms of how this affects your fat loss, I would worry about it too much. You don't want to have 5,000 calorie meals all the time, of course, but once every couple of months will not stop all of your hard work.
In the meantime, forgive yourself, move on, and look to insert rituals and routines that help you avoid this in the future. Keep as little junk as possible in the house, particularly when you are celebrating with alcohol.
Stay strong and get back on track as soon as you can. It's minor damage that can be dealt with!
Q: What does Craig think of swimming as a workout? – Alan
Answer:
Hi Alan, swimming is great interval training, though, but few people can do it properly or have access to a pool, and so that's why I don't mention it very often. That's why for fat loss I recommend something that everyone can do at home in just 30 minutes – the new Turbulence Training workouts.
Thank you!Get the new Turbulence Training workout videos <= 51% off sale ends
Q: Push-ups. Working to get stronger and can do several on the toes but can't dip more than 6″ right now is it better to continue working on them this way or better to get more dip range doing them on the knees? My form is better on the toes. – Denise Patterson
Answer:
Denise – Yes, from the toes is better. From the knees is fine for working those muscles, but does't really build you up to real pushups. You can also try pushups with your hands on a bench (elevated that way to reduce the amount of bodyweight you press).
Q: My goal during the 18th TT Transformation Contest is mainly fat loss – looking to lose up to 20 pounds, but hopefully a little bit of muscle gain with that too. What workout should I start with? – Tom from HongKong
Answer:
Tom, let's get you started with the new Turbulence Training. Start with the Intermediate Level program.
Q: Why is the new Turbulence Training the Best Workout Ever?
 
Answer:
Because these new workouts
    Increase your post-exercise calorie burn for up to 40 hours
    Activate a special fat-burning SUPER-Hormone for super-fast fat loss
    Build muscle and burn fat at the same time <= Holy Grail of Fitness
    Will help guys get buffed with ripped abs…(like contest winner, Adam)
    And will help women fit back in their skinny jeans (like Emily)
    Require only three sessions per week
    Will allow you to NEVER have to do cardio again
    Take less than 30 minutes to do (from warm-up to your last rep)
    Come with easy-to-use, follow-along online videos
    Allow you to train with me for every exercise, set, & rep
    Are on SALE this week only during our launch of the NEW TT!
Get the Best. Workouts. Ever. <= with follow-along videosLet me know which one is your favorite. Mikey Whitfield votes for Workout C from TT for Buff Dudes and Hot Chicks.
These are the best workouts ever,
Craig Ballantyne, CTT
Certified Turbulence Trainer