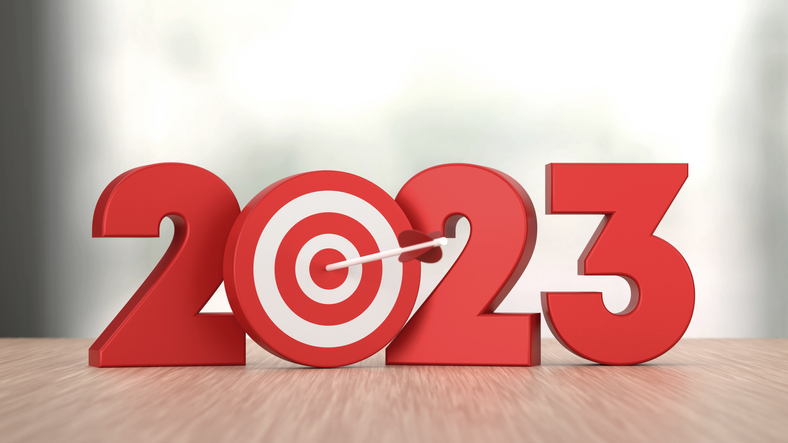 It's close to the halfway point of the year. We want to finish the year strong. It's time to review your performance up to this point. 
Have you let any of the good systems backslide into previous patterns of bad behavior?
If you let loose a little too much over Spring Break and can't seem to get back on track…
If you fell out of habit with meditation, visualization, exercise, gratitude, or other practice…
If your team members slacked the last few months and left you saying the 5 deadly words ("I'll just do it myself) instead of sticking to the ADE formula…
If there was anything that was working that you inexplicably stopped doing…
We need to get you back on track to finish the year strong.
The key?
You need better planning and preparation than ever before.
Identify the bad habit.
Identify a new positive behavior to replace the empty void that will come from killing the bad habit.
Build two solutions for each obstacle.
Shift your identity or beliefs about your behavior.
If you need help with Step #4, that is ETR Coach Gavin McHale's expertise…
He can help instill the Unstoppable Millionaire Mindset you need to crush 2023.
The "Correct Direction" Question
I believe that most goal-setting is better than none. But I also believe that there are levels upon levels when it comes to great goal setting.
We need the right questions to point us in the correct direction for optimal results.
My favorite question is: What is your definition of success?
This is different than stating a numbers-based goal.
When people set goals, they often create a laundry list of "I'd like to do this" type of accomplishments.
Tell me if this sounds familiar:
I want to make more money, take more vacations, write a book, start a podcast, stop checking my phone so much, eat better, meditate more, stress less, and grow my following.
Many of the goals on a person's list are just "societal norms" or "peer pressures"…
Do you really want to do all those things… or are you saying that because everyone else says that?
Sure, doing those things would likely be nice improvements to a person's life… But they are not true from-the-heart definitions of success.
For example…
Let's say you made $800,000 last year, but your son is also falling behind in math class.
In 2023 you have set aside 2-3 extra hours for "success" – Do you put those hours into "finally hitting $1 million" while your son fails math?
Would you look back a year from now and say, "2023 was a success!"
I should hope not.
But if you put those 2-3 hours into helping your son excel – even while your income might have dropped 20% – then I'd call that a success. 
So what specifically is your definition of success for 2023? For your life? It's easy to know when your values and vision are clear.
Remember: Your values and vision drive every decision. It's not my job to tell you what your values should be. You should define the vision for your life.
Your definition of success is not my definition.
It's not Tim Grover's definition. It's not Bedros Keuilian's definition or even Tony Robbins' definition of success.
It takes deep introspection and self-reflection to know what really matters to you so that you can be crystal clear on how you define success.
I know many millionaires and a couple of billionaires.
Some are happy, and some are not.
Few are satisfied.
I also know a pastor that makes about $80,000 and has raised three men to be amazing
fathers and leaders and who are raising their kids right.
The pastor is more successful than most of the millionaires I know… Because he had a clear
definition of success which allowed him to stay on track and avoid chasing shiny objects.
Most of the millionaires and billionaires are unsatisfied because their definition of success is more.
The Lucky Charm Leprechaun has a better chance of getting his pot of gold than the millionaires "chasing more" for the sake of more.
NOTE: None of this is to dampen to your enthusiasm or ambition.
The point of this is to help you better plan and prepare to succeed the rest of 2023. You've had several months to see your performance and now it's time to evaluate your goals.
A common mistake I see when setting goals, resolutions, etc. comes down to this:
Generalities.
Bad goal setting looks like this:
• I want to be more present.
• I want to use my phone less.
• I want to be a better husband.
• I want to start using my gratitude journal more.
What EXACTLY do you mean by that?
Imagine if your cookbook said:
To bake the chicken, make sure the oven is hot. Not very helpful, is it?
Great goal setting has a "specific definition of success:"
I will spend 15 minutes device free with each child after dinner at night.
I will store my phone outside of the office between 8-11 each morning.
I will have weekly phone-free date nights with my wife and spend at least 15 minutes phone-free with her after dinner focusing on active listening when she is speaking and also sharing 3 highlights and/or lowlights of my day.
I will use my gratitude journal immediately after lunch each day for a minimum of 5 minutes.
Allow me to share my definitions of success for 2023. I initially shared these in February with the subscribers of my Wealth Confidential Newsletter.
I've updated the list with the progress on each goal:
4 hours of family time per day (Goal attained!)
Spend April in Vancouver (Goal attained!) 
Sell out our three mastermind events in Cancun, Mexico (Two of three so far – one more to go in September!)
Attain my Blue Belt in BJJ (In progress…) 
Teach Isabella to master "Rollback to Float" from InfantSwim.com (Almost there!)
5 full-time coaches on our team with 30 clients each at $2K per client (In progress – 3 full-time coaches now!)
Be able to understand native Spanish speakers speaking at ultra-fast native Spanish speed (Getting closer…) 
There are so many other things I want to do…
Write a book
Read more books
Travel back to Europe
Hold another live event
Deadlift 400 pounds again
Etc. Etc. Etc.
But I must say NO to the good so I can make the rest of 2023 great.
That's your job too.
Need help getting reoriented to finish the year strong? Get connected with Early to Rise's coaches who can help provide you the plan and accountability to help you crush the rest of the year. Send an email to support@earlytorise.com with the subject line "Coaching" to see if you qualify.