Best Delta 8 Carts
Best Delta 8 THC Carts
Delta 8 THC Vape Cartridges
Buy Weed Online
Best Delta 8 THC Gummies
THC Gummies
Best THC Gummies
Best Delta 8 Gummies
Area 52 Delta 8 THC Gummies
Fat-Burning Double Chocolate Holiday Cookie Recipe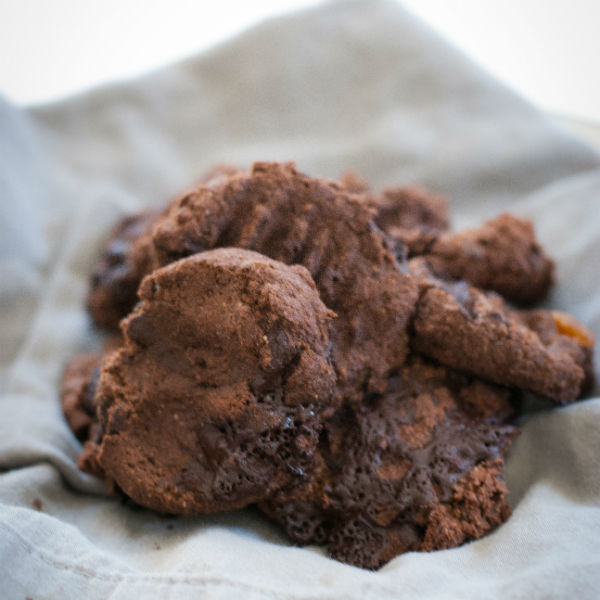 I have an embarrassing admission to make.
I used to be a Scrooge. I hated almost everything about Christmas, especially the Christmas carols. That's what working the Holiday season in hot, busy, cramped restaurant kitchens will do to you.
Then I met my wife Carissa. Under her cheerful direction, she acclimated me slowly to the joys of the season and I warmed up to it. We built a loving family, and then "Bah, humbug" no more.
Now Christmas has become what it should be: a meaningful tradition filled with family, joy, happiness, and of course… really good food.
I encourage you to cherish this holiday, and your time in the kitchen.
Here are 8 tips for stress-free Holiday preparation in the kitchen, PLUS a bonus Christmas cookie recipe:
1. Sit down and plan
Planning is your key to success. I have 28 years of professional cooking experience, and I still sit down and take the time I need to plan my production, even if I just cook for my family.
2. Timing is everything
You can't serve your guests late. Holiday cooking is about evaluating how long things will take to prep and cook.
3. List the tasks
The first part of your planning is to list every task required to make your dinner happen. List everything: peel onions, dice onions, make gravy, put ham in oven, wash dishes, check on ham, boil potatoes, clean up kitchen, etc..
4. Time each task
Sounds time-consuming but it will save you time. Evaluate each task and give them a time. Be honest with yourself and do not overestimate your ability. Example: Peel onions (5 minutes), dice onions (5 minutes), make gravy (20 minutes), put ham in oven (9 minutes), etc…
5. Consolidate tasks
You'll notice that some tasks can be consolidated. Maybe you need minced garlic for your gravy, and also for your stuffing. Just make one task out of the two.
6. Organize your tasks
First things first. Always start with what takes the longest to cook, and then what takes the longest to prep. Remember one thing: While things are cooking, you can still work on something else. That cuts down a lot of time. Do not just stand there watching your onions cook. Let them cook, and clean up your countertop for instance, or do a few dishes to keep up.
8. Be organized and clean
Talking about doing dishes, make sure you clean as you go. This is actually a very important part of your timing. When you dirty a dish, clean it up right away and don't let dishes accumulate in the sink. When you're done with a spice, put it away right away; don't leave it on the counter for later.
Christmas Double Chocolate Cookies
Active time: 15 minutes | Cook time: 8 minutes | Yield: 8 servings
Ingredients:
1 cup whole grain flour
½ cup coconut flour
5 tbsps. unsweetened cocoa powder
A pinch of salt
3/4 cup Truvia
1/4 cup applesauce
3 tbsps. canola oil
3 large eggs
1/4 tsp. vanilla extract
1/2 cup 70-85% chocolate, cut into small pieces
Preparation:
Combine flour, cocoa, vanilla, and salt in a bowl, stirring with a whisk.
Place Truvia, applesauce, and oil in a bowl; beat with a mixer at medium speed until well combined (about 5 minutes).
Add eggs, 1 at a time, beating well after each addition.
Add flour mixture to applesauce mixture, beating at low speed just until combined.
Add chocolate; beat at low speed just until combined.
Cover with plastic wrap and chill 30 minutes.
Preheat oven to 350°. Make balls of dough and place about 2 inches apart onto baking sheets lined with parchment paper. Flatten to shape them like cookies.
Bake at 350° for 8 minutes or until almost set.
Cool on pan 2 minutes or until firm. Remove cookies from pan and cool completely on wire racks.