Evolutionary Proof of the Best Morning Routine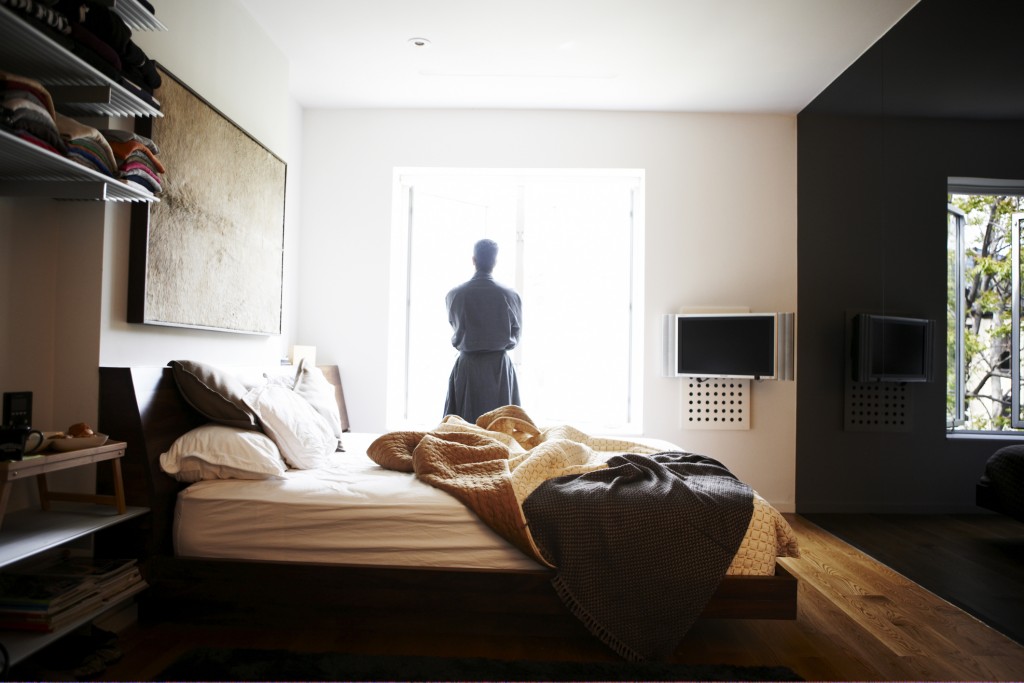 The best morning routine pulled from the legends who left their mark on the world.
What do Charles Darwin, Robin Sharma, Stephen King, and Charles Dickens have in common? They're super achievers who get up early and work in the mornings.
What most people fail to recognize about mornings is that done correctly, they can help you conquer the chaos of your afternoons, and leave you free to concentrate on what counts in the evenings.
Charles Darwin spent 33 years in London before abandoning the city for a healthier lifestyle in the countryside near Kent, England. It was there he wrote On the Origin of Species. Darwin stuck to a simple routine for his productivity and recovery, working a few hours in the morning, and taking habitual walks and scheduled rest breaks throughout the day. He started his days with a stroll, breakfast, and then a 90-minute work period beginning at 8:00 a.m. before reviewing the daily mail with his wife Emma. At 10:30 a.m. he went back to work for another 90 minutes before lunch.
Darwin was on to something.
Spend the first 90 minutes of your day on your number one priority.
Contemporary productivity gurus, such as Robin Sharma, recommend you "spend the first 90 minutes of your day on your number one priority." That's the 80-20 rule. Ninety minutes is about 20% of your day, and concentrated effort on your number one priority at this time will give you 80% of your results for the day. In all likelihood, you'll find the first morning hours to be the only time of day you are able to focus on priority projects without interruption.
John Milton also woke and worked early. As did Ernest Hemingway, Beethoven, Stravinsky, Chopin, Stephen King… the list goes on and on.
At noon, Darwin went for a long walk with his dog. He returned for lunch, sometimes even complimenting it with a small amount of wine, and then engaged in the 19th century version of surfing the web. He read the newspaper, wrote letters, and rested for an hour before fitting in another walk before dinner. After collecting his thoughts on these creative strolls, Darwin finished an hour of work before supper. In the evenings he neither read nor wrote, and simply played backgammon with his wife, before getting to bed at around 10:00 p.m.
Another high achiever, Charles Dickens, lived in London all his life. He was a prolific author and wrote his best-known work, A Christmas Carol, in just six weeks. He was able to do so only because of a strict routine. Dickens was up at 7 a.m., had breakfast at 8 a.m., and wrote from 9 a.m. to 2 p.m.
Thanks in part to his strict morning routine and resistance to interruptions, Dickens often completed 2,000 words before lunch. In the afternoon, Dickens walked the streets of London for up to three hours, where he would identify scenes and characters for his work. He did not return to work in the afternoons, instead leaving his new ideas for the next morning. Like Darwin in the countryside, Dickens spent his evenings in recreation and socializing with friends and family.
Most people might have a habitual bedtime and wake-up time, but when temptations come along those habits are easy to break.
The trick to being like these super achievers is to install a Rule in place. Not willpower. A Rule.
However, the trick to being like these super achievers is to install a Rule in place, you take your habits much more seriously. You don't need excessive amounts of willpower in place to support your habits. A rule is a rule is a rule. You do not break them.
Consider the difference between hoping, "I try to go to bed at ten," and stating, "I have a rule that I must be in bed at ten every night."
You will act differently, see yourself differently, and progress differently with a Rule in place, compared to simply trying.
To have your best days ever, you need to get a head start on everyone else, and take a note from the pages of these legendary figures.
"Adhering to a daily schedule that is led by your vision and run by your priorities is the surest path to personal freedom," said Mark Ford, founder of Early to Rise.
To get on the road to adopting this evolutionary best morning routine
Set your new Bedtime Rule (prepare for tomorrow today)
Establish your new rule to keep you focused the next morning
Wake up 15 minutes earlier than you usually do (you don't have to dive into 4 a.m. wakeups. Slow and steady wins the race)
Make your first action one that works toward your biggest priority
Pause, and go for a walk
This is how you are guaranteed to make progress every day. Depending on your work and life (kids to get to school, a train to catch), as along as you follow those five steps every day, you'll start reaping the benefits of a proven morning routine for more success during your days.
With at least fifteen minutes of uninterrupted focus each morning, you can create a plan to climb out of debt, you can practice an effective sales presentation, you can do a short workout or prepare a healthy breakfast and pack a healthy lunch, or you can write 500 words for your book – and in just 120 days would have a full 60,000 word book completed. These minutes add up. They are vital to your success. They are available to all of us, and it must become your rule you use to ruthlessly protect them each morning. You can make this happen by laying down the law and setting the rules for your life. Everything becomes automatic. Success gets closer, faster.
And you become a part of a history of legends that left a mark on the world.