Eat Chocolate, Lose Weight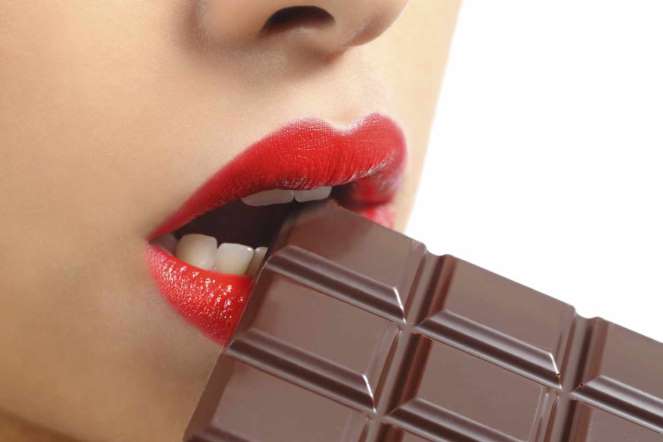 Back in 1996, I took a break from cooking, stuffed a few clothes in a backpack, and went off traveling for a year in South America. All alone (I'll tell you why in a minute).
My adventures eventually led me to Mamitupu, an island roughly the size of a football field, and populated by the Kuna tribe of Panama. It was an authentic experience meeting these people, and I spent 3 weeks sharing their lifestyle, sleeping in a hammock, and preparing coconut soup. The Kunas fish all day, make textile art, and eat a lot of chocolate. But in spite of that "bad" chocolate-eating habit, it was scientifically proven that the Kunas are one of the fittest people on the planet.
My goal is to help people enjoy great food so that they can lose weight. And you see, chocolate can do just that. Obviously, we're not talking about the sugar bombs available in candy stores. To lose weight, you must find DARK chocolate that contains above 70% of cocoa, with no sugar added (Most likely your supermarket has some). Only then it is blissful and fat-burning at the same time. The best of both worlds!
To celebrate, I want to give you my fat-burning Double Chocolate Cookies recipe that my kids love (see below). You're not the only one to love chocolate. My kids and I are with you all the way!
Now, about that "backpacking alone" story I promised to reveal… You see, call me impulsive, but I took the first plane to South America about 5 minutes after my long-time girlfriend (you knew it, didn't you!) decided it was best to part ways and "remain friends." Bittersweet as chocolate! But don't worry, there is plenty of water under the bridge, and good stories to tell.
Double Chocolate Cookies
Active Time: 15 minutes | Cook time: 8 minutes | Yield: 8 servings
Ingredients:
1 cup whole grain flour
½ cup coconut flour
5 tbsp unsweetened cocoa powder
A pinch of salt
3/4 cup Truvia
1/4 cup applesauce
3 tbsp canola oil
3 large eggs
1/4 tsp vanilla extract
1/2 cup 70-85% chocolate, cut into small pieces

Preparation:
Combine flour, cocoa, vanilla, and salt in a bowl, stirring with a whisk.
Place Truvia, applesauce, and oil in a bowl; beat with a mixer at medium speed until well combined (about 5 minutes). Add eggs, 1 at a time, beating well after each addition.
Add flour mixture to applesauce mixture, beating at low speed just until combined.
Add chocolate; beat at low speed just until combined. Cover with plastic wrap; chill 30 minutes.
Preheat oven to 350°. Make balls of dough and place about 2 inches apart onto baking sheets lined with parchment paper. Flatten to shape them like cookies.
Bake at 350° for 8 minutes or until almost set.
Cool on pan 2 minutes or until firm. Remove cookies from pan; cool on wire racks.