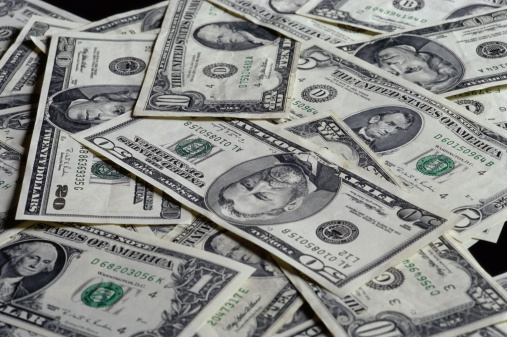 You are in the right place. In November, you could be in an even better place. On the weekend of November 7-8th, 2014, Bedros Keuilian and I are running a 2-day Online Breakthrough Summit in Southern California. You'll leave the weekend with a complete 30-day blueprint for online success.
Does our coaching work? Ask these folks. These are the most humbling testimonials I have ever received. Truly amazing. I'm honored.
I can't wait to hear your success story. It will happen when you follow our instructions. Come prepared for an amazing weekend of learning, networking, selling and connecting.
Now for the success stories of our best clients ever…
The Dentist That Makes More Money Online Than Pulling Teeth
"Before I started coaching with Craig Ballantyne and Bedros Keuilian I was a dentist with several successful practice locations. Although everything looked idyllic from the outside (big house, nice cars and beautiful wife and kids) I secretly yearned for something different from my life.
"I wanted more time freedom and I wanted to be able to spend more time with my family. Within the first six months with coaching from Bedros and Craig my little side project had generated over $300,000. After the first year over $700,000 and within eighteen months, I had netted over $1,000,000.
"My internet information business is now a multiple seven figure business thanks to these guys!
"Even though I've cut my work hours in half while doubling my take home income, it's impossible to quantify all of the value that I've experienced while receiving this high level coaching.
"If you're just getting started online… or if you've reached a plateau in your life and business, I highly recommend learning from Bedros and Craig. If you apply yourself and trust the process, it will take everything in your life to the next level and beyond." – Dr. Mark Costes
 
Mark will also be a guest speaker at the event to show you how he created his online business while working just a couple of hours each night.
At the Info Blueprint Workshop you're going to learn three specific things…
How to quickly create a high value product in one weekend that you're customers will buy, use, and tell others about.
A four-step process for crafting your marketing message and sales copy for maximum sales and conversion.
How to create reliable marketing funnels that build massive lists AND generates tons of sales on a daily basis.
Those 3 steps worked for another one of our clients, Dr. Peter Osborne.
"When I first started with Craig and Bedros, I was looking for a way to use the internet as a tool to reach a wider audience as a Chiropractor and Functional Medicine expert.
"My initial 5 year goal was to help 1 million people improve their health. I reached 1 million in less than 18 months. My email list size was originally 500 people when I first met Bedros and Craig. Since working with them I have grown it to over 100,000. In addition, I have created a social media fan base of about 105,000 people.
"The tools and techniques I have learned have allowed me to multiply my online info sales 11 times over. Bottom line – if you are looking for an inexpensive way to grow your online business and accelerate your success, then Bedros and Craig should be on top of your list of experts to work with." – Dr. Peter Osborne
We'll also be having the $450 Million King of Direct Response, Kevin Harrington, star of the hit TV show, Shark Tank, as our keynote speaker. Kevin will reveal the secrets to how he generated billions of dollars in sales using the same formula that we're going to be teaching you.
Lock-In Your Early Bird Info Blueprint Summit investment here
But hurry, the early bird price is only good until September 14th, PLUS the  discounted "add a friend" offer will go way for good. We're going to fill up this event fast because this email is going out to over 190,000 people on our email lists and there's only room for 200 at the event.
Don't miss out on your chance to get a proven blueprint to online success so that you can have a life of freedom and fulfillment, just like our top success stories have achieved.
See you in sunny Southern California soon,
Craig Ballantyne
PS – Don't forget…
…you can bring up to 3 friends while saving another $100 per spot. It's essential that your business partners – and even your spouse – is there so that they can build the same vision and dreams for your life that you have.
You need to get everyone on board with the BIG goals and dreams that you deserve to achieve.
Lock-In Your Early Bird Info Blueprint Summit investment here
 
Bedros and I look forward to meeting you and your guests soon.