Best Delta 8 Carts
Best Delta 8 THC Carts
Delta 8 THC Vape Cartridges
Buy Weed Online
Best Delta 8 THC Gummies
THC Gummies
Best THC Gummies
Best Delta 8 Gummies
Area 52 Delta 8 THC Gummies
Diet of a 42 Year Old Ripped Freak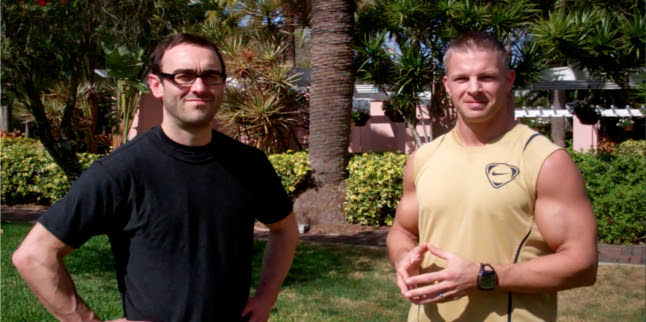 If you love to eat carbs, here's some good news (finally!).
While I was in Florida this week, my good friend, Shaun Hadsall – whom you'll agree is RIPPED at age 42 – promised to show us EXACTLY how you can eat a LOT of carbs and get lean. It's pretty darn cool if I do say so myself:
=> NEVER store carbs as fat & still eat whatever you want every 5th day
Hanging in Florida with Shaun who is ripped at 41 years old!
(I know, I know, he looks like he's younger than me, but I've examined his driver's license. He really is "my elder".)
The method Shaun shares at the link below is based on a brand new technique that's already helped over 350,000 people – and for good reason…it WORKS.
Check it out here:
=> NEVER store carbs as fat & still eat whatever you want every 5th day
Combine his diet secrets with TT workouts to get ripped fast,
Craig Ballantyne, CTT
Certified Turbulence Trainer
PS – If you want to know…
…anything about:
Carb Cycling
How much protein to eat
When to eat your protein
The best pre- and post-exercise meals to eat
How to NEVER store carbs as fat
…then Shaun Hadsall is your go-to expert for those problems. He'll share the answers in his step-by-step 25-day extreme fat loss program, BUT:
Today is the final day to save BIG on Shaun's extreme fat loss diet
But hurry, the price jumps at midnight TONIGHT and you will no longer get access to my TT workout bonuses.
PPS – If you want to know how to lose fat during menopause or after beating cancer, then…
…ask Shaun's wife! Karen is 54 years old and looks fabulous after battling cancer and menopause. She uses Shaun's program, and you should too!