Diet Depletion Mistake and Apology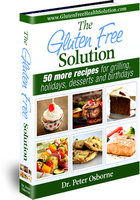 I'm whooped. The 101 Reasons to Hate Craig Ballantyne workout kicked my butt on Saturday morning (details below).
In total, I filmed 40 videos in 9.5 hours, and 29 of them will be added to my YouTube channel in the next month.
But…I messed up my Diet Depletion plan. I'm embarrased and I apologize. And it all happened because of improper preparation, even though that's something I teach you about all the time.
Here's how it all went down on Friday…let's take a look at how my day started so well before I noticed my big mistake.
4am – Wake-up, writing, & TT workout planning
(Yep, I wake-up every day at 4am, and here's the #1 sleep tip I can give you for all-day energy: Get up and go to bed at the same time every day. When I started doing this, it made a huge difference…even though I get up so early, I'm never tired in the afternoon anymore!)
6am – Dog walk & packing for trip
7:30am – Meditation
8:00am – Green Tea & Daily Document Reading & More writing
9:00am – Athletic Greens Drink and drive to Michigan + 1L water
11:30am – Filmed some really unique workouts & youtube tip videos today
1:00pm – Snack: Banana + 1oz almonds, 1L water
2:00pm – Lunch "Screw up":
For lunch I had roast chicken, mixed vegetables, 1 banana, 2oz mixed nuts, and 1 apple. But it was a store-bought rotisserie chicken and I should have known better.
After I was two drumsticks deep, I realized there was a small amount of some corn-based ingredient in the seasoning that goes on the chicken. That broke my streak of going all of July without a single grain-based ingredient in my diet.
If you want to learn why I avoid all grain, rice, and corn ingredients, listen to this free, awesome interview with the passionate "Gluten-Free Warrior", Dr. Peter Osborne here:
–  www.GlutenFreeHealthSolution.com/freereport
Up until this point, I had been perfect – even passing over corn on the cob the night before thanks to your Accountability Support!
I knew that having to report everything I eat would keep me on track, even when I have to own up to mistakes like this one.
But I used the power of support that I get from being accountable to YOU and got right back on track with my Diet Depletion program at my next meal and all weekend long. Thanks for being my support!
In fact, here's the hearty, post-workout filming dinner I had last night:
4 eggs plus 4 pieces of bacon cooked in coconut oil, a side of bok choy, and a big "dessert" of 1 apple, 1 tablespoon natural peanut butter, 1 tablespoon raw almond butter, and a big bowl of grapes & strawberries.
Later today I 'm off to the local market today for almond yogurt, grain-free granola, wild fish, and grass-fed beef.
Your nutrition success all comes down to this rule: You must plan ahead.
For if you procrastinate and are not properly planned, like I was not on Friday afternoon, then you'll end up in trouble. "A man who procrastinates in his choosing will inevitably have his choice made for him by circumstance." – Hunter S. Thompson
Do your shopping and cooking and meal prep on the weekends, so that during your busy week you have your meals ready…and you avoid vending-machine regret.
You also need to know your nutrition obstacles.
Write them all down, then write down at least 2 solutions for each obstacle. This will help you avoid nutrition breakdowns.
Finally, I want you to think big today. This might sound a little unrelated to the diet and exercise advice you want, but trust me, when you develop this "big picture" approach to life and have a VISION of where you want to go, it will make all of your decisions easier and clearer.
Today, I want you to take a few minutes to think about your LEGACY.
When it's all said and done, and you look back upon your life, what do you want your legacy to be? Think of this in terms of your family, fitness, & finances. Then make the right decisions now to leave the best legacy later.
Stay strong and make the right choices,
Craig Ballantyne, CTT
Certified Turbulence Trainer
PS – On Saturday morning, while you were reading the paper and having your coffee, I was filming this lung-bursting challenge workout…
I filmed this workout follow-along style and we'll post the video soon on my Youtube channel here.
I did the challenge in a gut-busting 9 minutes, 30 seconds. Unfortunately, I wasn't able to do the 20 pull-ups Ironman style, but everything else was done that way.
This is the 101 Reasons/Reps to Hate Craig Ballantyne Workout!
1) *Bodyweight Deadlift x 21
2) Spiderman Pushup x 20 per side – Ironman style!
3) **Bulgarian Split Squat x 20 per side – Ironman style!
4) Pullup x 20 – broken down into 4 sets of 5 – No Ironman, sad face! 🙁
5) Burpee x 20 – Ironman style!
*The Bodyweight Deadlift requires using your bodyweight on the bar – I rounded up to 185 pounds, putting a 45 and 25 pound plate on each side. This was done "Ironman" style, meaning all reps were done in a row with no rest!
**No weights were used for the Bulgarian Split Squat.
Whew.
Great times. This is Workout C of the Turbulence Training August Workout of the Month. You can get the full workout, all 135 other workouts that I've created here: