Diet Depletion Grocery List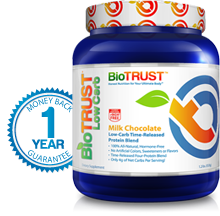 "OMG, Craig. You'll never be able to do it," my friend said to me.
Oh ye of little faith.
The Diet Depletion Plan, that I outlined yesterday, won't be that hard for me or for you.
Here's why it won't be that hard for us.
First, dropping gluten is not new. I've been eating gluten-free for over 12 months now. Second, no diet soda is no problem – same with no alcohol. I rarely drink anything but water, Green Tea, and blender drinks made with BioTrust protein.
That's going to be the tough one. It won't be easy giving up all whey protein for a month (I'm just doing it to see if I can notice any changes). This will be the most difficult challenge for me…especially because I have two boxes of BioTrust's new chocolate chip protein bars in my house – ha! Talk about tempting…
But I will persevere. I will maintain my promise to you.
I will start strong, keep on pushing on, and finish stronger – all powered by my commitment to you. And I know you'll do the same because I'll be here – and here on my Turbulence Training Facebook page – to support you along the way.
We're in this together.
But those aren't the only reasons that this will be "easy".
If you check out my grocery list below (and print it off to follow as closely as possible), you'll see that I still get to eat 90% of my favorite meals, including:
    Steak (my first Diet Depletion dinner will be a glorious grass-fed Ontario rib-eye steak cooked medium rare on the grill)
   Chilean sea bass (my favorite restaurant meal…so good!)
  Organic chicken with mango and avocado on a bed of fresh greens
    Pork tenderloin (for Sunday dinner at Bally the Dog's Grandma's house)
    The "Ballantyne omelet" (4 organic eggs, avocado, spinach, and mushrooms)
    My so-famous-it's-infamous "Ballantyne chili" with everything in it but the kitchen sink
    The "Ballantyne Burger", a bun-less grass-fed burger between two grilled portabella mushroom caps
    Plus…every fruit and vegetable under the sun – apples (I eat 2 a day), broccoli (I've only missed eating broccoli on fewer than 500 days in my entire 38 year old life!), fresh Ontario strawberries, brussel sprouts in olive oil with bacon, grilled asparagus, and more…
    Most of my favorite snacks: almonds, cashews, pecans, pistachios, natural peanut butter, almond butter, dates…
    I could go on and on.
Plus, I'm not giving up caffeine, so I'll be able to have my daily Green Tea and refreshing unsweetened ice tea with lemon.
You see, a Diet Depletion is NOT that hard when you have options.
After all, think of all the amazing foods you still get to eat and FORGET about the one or two foods that you are giving up for a month.
It's no big deal.
It all starts with smart shopping.
Recently my best nutritionist buddy, Joel Marion, wrote a little ditty about grocery shopping. Here's his great advice:
"One of the biggest struggles that folks have is knowing how shop and choose the right foods when visiting the grocery store.
And while there are SO many choices and a TON of confusion at your local grocer, they've actually made it really EASY for you to shop, if you know what sections to visit, and which to avoid.
So, before we get into my exact grocery list, here's my EASIEST grocery store tip EVER:
Shop the perimeter of the grocery store and avoid the middle aisles.
That's it! Here's why it works:
With few exceptions, the middle aisles of the grocery store are full of processed, packaged foods while the perimeter contains almost all of the whole, natural foods you'll need to stock up your fat-burning kitchen."  – Joel Marion
Joel's right.
Although sometimes I like to wander down those middle aisles in "awe" just to see what those crazy food scientists have come up with to try and get average folks like you and I addicted to their processed junk food.
Just imagine if they put all that effort into something HELPFUL to the world.
But I'm getting off topic…
The Diet Depletion Plan is also easy when you have a Grocery List like this:
Weekly groceries pickup for ol' CB and Bally the Dog's fridge
– 10 organic red apples
– 3 bananas
– 1 pint Ontario blueberries
– 1 pint Ontario raspberries
– 1 pint Ontario strawberries
– 1 box pre-washed spinach (goes to freezer for blender drinks)
– 1 bunch organic broccoli
– 1 bunch Ontario asparagus
– 3 small zucchini
– Kimchi (I need to try a few new things like 'fermented foods'
– 2 portabella mushrooms
– 1 bag brussel sprouts
– 1 organic red pepper
– 1 organic green pepper
– 1 bag baby carrots
– 1 pack sliced mushrooms
– 2 avocado
– 2 red onion
– 1 dozen organic eggs
– 2 rib-eye steaks
– 1 pack organic chicken breasts
– 3 jars spaghetti sauce
– 1 small bag pecans (these are kept in the freezer)
– 1 small bag walnuts (kept in freezer)
– 1 large bag almonds
– 1 small bag pistachios
– 1 small bag dates
– 1 jar raw almond butter
– 1 box Decaf Green Tea & regular Green Tea
– 1 case of bottled water for the gym
Finally, for Diet Depletion Success…
You MUST plan ahead.
You MUST stay strong, lean on your social support (that's us, right here!), and keep on looking for healthier alternatives to bad habits.
Our bad habits MUST be attacked head-on.
We MUST overcome fear and destroy weakness.
It will not get better by avoiding it.
Instead, become what I call, "a Nike Robot"…and…Just do it.
I believe in you.
Take action today,
Craig Ballantyne, CTT
Certified Turbulence Trainer