Mason Jar Salad Recipe Makes Lunch Easy!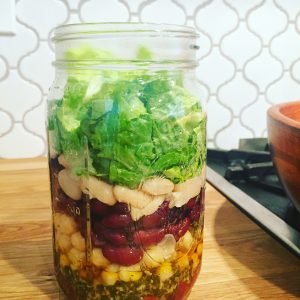 As a busy working mom, the first thing I cut off my task list is packing my own lunch. Who has time for that? However, not packing a lunch usually leads to eating unhealthy foods and unintended weight gain. Having a healthy salad for lunch can change the whole day.
That's why mason jar meals are the best! Mason jar salads have been gaining popularity lately — and rightly so! Over the next couple of months, I'll be sharing some of my favorites with you.
Every Sunday, I grab a bunch of mason jars and pack my lunches for the whole week. I layer fresh, yummy, and healthy salads with the dressing on the bottom so I don't have to worry about the lettuce getting soggy.
This recipe for healthy three-bean salad is packed with protein and fiber, which help with weight loss while keeping you feeling full longer. The healthy recipe will fill three mason jars, which can stay fresh in the fridge for a week. When you leave for work, just grab and go!
Healthy Three-Bean Salad To-Go     (Vegetarian, Gluten-Free, Low-Glycemic Index)
Prep time: 5 minutes | Cook time: 0 minutes
What You'll Need:
3 large mason jars with lids
1 head of romaine lettuce
1 can of garbanzo beans (15 oz.)
1 can of cannelloni beans (15 oz.)
1 can of red kidney beans (15 oz.)
3 tbsps extra virgin olive oil
3 tbsps pesto
3 tbsps sundried tomatoes in olive oil
Instructions:
In a strainer, rinse the beans under cold water and let drain. Chop the romaine lettuce. Pour one tablespoon of extra virgin olive oil in each of the mason jars. Pour one tablespoon of pesto in each of the mason jars. Pour one tablespoon of sundried tomatoes in each of the mason jars. Divide the beans equally into the three mason jars. Fill the remainder of the mason jars with the chopped romaine lettuce. Cover the jars and refrigerate. You now have healthy salad lunches for three days!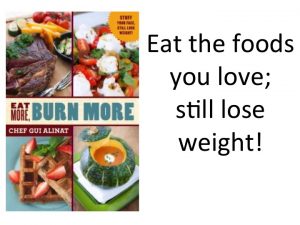 More unique, healthy salad options:
Grilled Corn & Summer Vegetable Salad