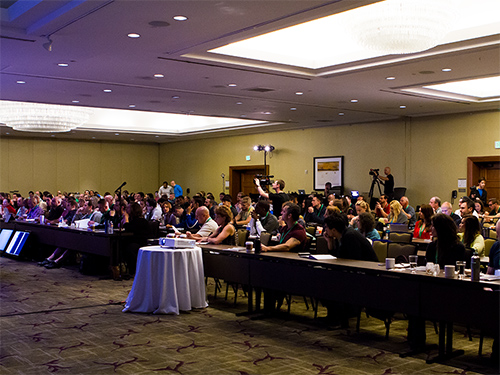 Why do I go to Europe every summer for weeks at a time? Glad you asked. It all started back in 2010. That was the 1st year that my friend Simon Black held a Liberty and Entrepreneurship Camp in the countryside of Lithuania (at the request of a Lithuanian friend, Virgus). This year was our 6th camp.
Each summer the camp brings together over 65 Millennial-aged entrepreneurs to a rustic 'resort' in the middle of nowhere, Lithuania. The kids come from dozens of countries to learn how to change the world, make an impact, and figure out what to do with their lives.
Final Day Photo with all the kids… I'm in the white shirt and shorts in middle front
Before and after my time in Lithuania, I tack on working holidays in new countries. This year it was Russia and Istanbul, followed by my 4th visit to London. St. Petersburg and Moscow were surprisingly clean. London was filthy. Istanbul traffic is aggressive (and even the pedestrians have no fear crossing busy highways on foot), while London was unfailingly polite (you have to love British mannerisms).
Going to Russia involves getting a Visa. It's a pain, and you have to send off your passport for a week or two, but it's worth it. Russians are like the Germans… neither friendly nor rude, and I was impressed by the green spaces, the waterfront, and overall cleanliness. Another pleasant surprise was the quality of the Russian ribeyes. If you make it to St. P's, visit www.Meat-head.ru for borscht and beef.
In Russia I joined my friend Barry Dunlop (father of Michael Dunlop of IncomeDiary.com fame) and his companion, Barbara. Barry interviewed me and we set up a business deal that is going to be worth 6-figures a year for each of us!
That's the beauty of my life. Every trip is business and pleasure thanks to the Internet Lifestyle.
The next day we took a 4-hour high-speed train to Moscow for a guided tour of the Red Square and the Kremlin. The history of these cities, with their centuries of war, invasions, and revolutions, can be a bit overwhelming and my head is swimming in useless facts. After the tour we took the train back to St. Petersburg, arriving at midnight, where it never gets dark in the summer. The streets were alive and full of more energy than in the daylight hours.
Finally, after one more refreshing afternoon tea with Barry it was off to Lithuania for the camp.
I'll tell you the rest of the story some other time…
…now onto today's lesson…
I first heard this tip on James Altucher podcast.
"Barbara Walters' said that one of the reasons she was able to make so many different world leaders and actors and everyone else interesting was because she got a little bit into her personal life."
As you know, I'm a HUGE proponent of telling stories, being vulnerable, and using personal writing to become more influential to your readers.
My mentor Yanik Silver said in a Mastermind back in the day, "Use stories to draw people in … damaging admissions, how you stumbled upon some secret, etc…"
My presentations are full of stories. An even better storyteller and seller is my good friend, Bedros Keuilian.
The stories I tell – that get the greatest response – are damaging admissions about my failures. Others are when I take a politically incorrect angle. They work. You read those from start to finish.
The big lesson:
Storytell to sell.
Or as they say these days: Story-Sell.
One of the most important skills in the world is Storyselling. That's the name of the book I'm reading right now from Nick Nanton.
Even Seth Godin, a guy that bucks trends, acknowledges the power of Storyselling:
"There's generally no correlation between how much something cost to make and how interesting it is. There are boring movies that bomb… and that cost $100mm to make. And the sound of a crying infant in the next room costs nothing at all, but it certainly gains your attention.
"A video made for free can go viral, and we'll ignore an ad campaign that cost a million or more to make. If money isn't related to interest level, why do we worry so much about spending more on the media we create?
"Over-the-top production values are sometimes a place to hide. It's tempting to cover up boring with polish, but it rarely works. Stories and relevance are far more important than budgets."
And you know what's a key element of StorySelling?
Invoking curiosity.
So with that, I leave you my writing and travel calendar. It's full of amazing future stories that I look forward to telling you. Until then, engage your imagination on what I'll eventually get into…
Next Month's Articles:
3 Moneymaking Tips from the Nashville Mastermind & 1 Yummy Brisket Recipe!
How to Find AMAZING Employees by Mining the Gold in Your Email List
40 Lessons from My 40 Years … Revealed at the TT Summit
How We Drive 20,000 Opt-ins Per Month With Facebook Content Marketing
The Godfather's Travel Calendar
Sept. 28-Oct 2nd – BioTrust Affiliate Jammy Jam, Austin, TX
Oct 2-10th – ETR Filming & Team Meetings, Denver
Oct. 13th – 1-Day Info Mastermind with Bedros, Las Vegas
Nov. 5th – 1-Day Info Mastermind with Bedros, Costa Mesa, California
Nov 6-7th – Bedros & Craig's 2nd Annual Info Summit in Costa Mesa, California
December 4th – ½ Day Business Building Seminar with Mysterious Matt Smith
December 5th – The 2015 Toys for Tots $150,000 Shopping Spree
January 6th – 1-Day Info Mastermind with Bedros, Miami
January 7-9th – Info Mastermind Weekend with Bedros & guests, Miami
March 17th – 1-Day Info Seminar with Rick & Bedros, Irvine, California
March 18-20th – Fitness Business Summit, Irvine, California
May 4-7th – Haiti trip with Frank McKinney & Yanik Silver to build houses
May 11th – 1-Day Info Mastermind with Bedros, Las Vegas
May 12-14th – Info Mastermind Weekend with Bedros & guests, Las Vegas
July 28-Aug 1st – BlackSmith Camp 2016, Lithuania, with pre-trip to Switzerland
Aug 7-18th – Rio Olympics with Joel Marion (I'll be swimming against Phelps!)
Sept. 7th – 1-Day Info Mastermind with Bedros, San Diego
Sept. 8-10th – Info Mastermind Weekend with Bedros & guests, San Diego
If you want to learn how to Storysell so that you can live the Internet Lifestyle, you need to be at our Online Info Workshop (massive event in November!)
See you soon,
Craig Ballantyne
Block your time. Batch your work. Eliminate unnecessary communication. Limit calls and emails. Remove temptations. Overcome obstacles. Monitor your time. Build good habits. Do the first things first in the morning. Think more. Eat right. Sleep well. Study great people. Mentor others. Change lives.