My 2016 Diet (EXACT meal plan)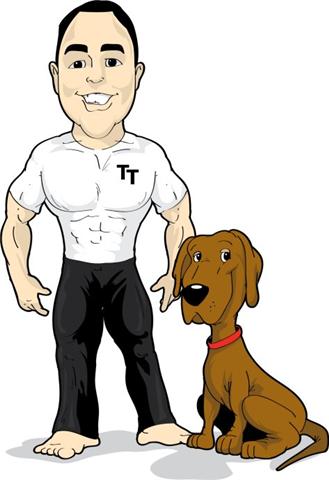 "What do you think of Bulletproof Coffee?" my friend Andrea asked over breakfast.
"Well, I've never had a coffee in my life," I said, "I'm not old enough yet!"
After she finished rolling her eyes at me, I explained that I was serious.
"I get anxious when I drink Green Tea, so the day I have that first coffee I'm going to be running through walls, shaking, and totally freaking out."
She laughed. And she's probably looking forward to that day so she can take plenty of embarrassing photos of me.
"But what about Bulletproof Coffee? Does it really work?"
The answer is yes, it does.
As I told you the other week, coconut oil is great for fat loss.
And so Bulletproof Coffee, which is essentially coffee and coconut oil, will probably help lots of people have more energy and not feel hungry for hours and hours.
In fact, it inspired me to create my "Bulletproof Cereal."
You see, I grew up eating cereal, often two bowls in the morning and two bowls after school. But then I found out I'm gluten sensitive and that wheat is no bueno for my digestive system.
So how could I replace my morning "crunch"?
After months of experimentation, I discovered my NEW breakfast. It's high fat and high-calorie, but holy coconut-oily, does it keep me full for hours (usually 5-6 hours, from 7am to lunchtime).
Craig's Bulletproof Cereal
1 teaspoon coconut oil
3 oz walnuts
1 banana
1 tablespoon almond butter (crunchy, of course!)
1 teaspoon honey
Optional: 1 tablespoon cacao nibs
I don't snack between meals anymore. I might have a Peppermint Tea mid-morning, but other than that, I'm too busy to feel hungry.
At lunch I have a giant salad. When I'm in Denver, I go to Mad Greens or Green Fine Salads and build a large custom salad. My favorite ingredients are spinach, sweet potatos, olives, portabella mushrooms, and roasted broccoli. Then I add a little olive oil and an Epic protein bar (it's like beef jerky, and you can get them at Whole Foods).
If I'm still hungry, I'll have a big apple after lunch or mid-afternoon.
Dinner is meat and potatoes. When I'm at home, I love the Ronald Reagan special:
Meatloaf and Mashed Potatoes
(That was one of President Reagan's favorite meals, along with Mac & Cheese).
Of course, my meatloaf is gluten-free, and I try to avoid using dairy in my potatoes because I'm not sure if dairy is great for the digestive system.
I also have a big serving of vegetables on the side (Brussels sprouts with bacon is a big favorite of mine).
For dessert, I eat as much fruit as I want. It's a guilt-free way to satisfy my sweet tooth.
A big bowl of grapes or pineapple is much better than eating one cookie that turns into two cookies and a bowl of ice cream. Even a giant apple or orange will do.
And yes, I share a little of my scraps with ol' Bally the Dog.
And when I'm out for dinner, like I was last week in Miami at the legendary South Beach steakhouse, Prime 112, I had the
Craig Ballantyne special
:
Steak, Baked Potato, Spinach or Asparagus, Olive Oil
There's no room for dessert after this feast. (FYI: I drizzle the olive oil over the potato and vegetables.)
After dinner I stop eating for 12 hours.
Research shows that restricting food intake to just 12 hours per day limits body fat.
It's a pretty simple trick to staying lean.
So that's my diet.
It's NOT strict paleo or low-carb, but it is gluten-free.
Hope that helps you put together the right diet for your bulletproof body.
Taking care of your diet and energy levels,
Craig Ballantyne, CTT
Certified Turbulence Trainer
PS – Success is not just about food…
Communication is critical, including communication with yourself.
Be clear about your goals, your rules, and the consequences of not following your rules. Be clear about the sacrifices you are willing to make (and NOT make) and what you are willing to do to succeed.
Know how far you want to go, and know what you will – and will not do – to get there. Be clear and be fair to yourself.