Bootcamp Games and Instructor Needed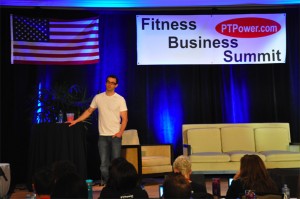 Whew, just 6 days to go!
And then we'll all be at the TT Summit doing bootcamps on the rooftop of the hotel overlooking beautiful San Diego.
Hope to see you there!
In the meantime, I have a BIG opportunity for you and a free gift.
First, the gift. Did you see these videos yet?
My friend, and top Certified Turbulence Trainer, Brian Kalakay is giving away 5 bootcamp games videos on his site here:
Pretty cool…and Brian will be the MC of the TT Summit next week, that's even cooler.
The TT Summit is more than just Sold-Out…we're actually trying to figure out a way to get everyone in the room! LOL. Ooops. Oh well, I guarantee that everyone will have a great bootcamp workout with me and Martin Rooney
each morning. Those are going to be awesome!
Speaking of bootcamp workouts, as you know, I just opened my first (of many) Fit Body Bootcamp locations just outside of Toronto.
Now I'm looking for trainers to join my team!
If you live north of Toronto near our Vaughn location and want to be part of
the amazing Fit Body Bootcamp team, read the job post below (or if you know someone near there that would be interested, please pass this on!).
Wanted! HIGH ENERGY Personal Trainers/Fitness Instructors in Vaughan
We are looking for someone to join our team at our new Fit Body Boot Camp as one of our boot camp instructors.
We are looking for someone that preferably has a fitness background, but most importantly, has a lot of energy and wants to genuinely help change people's lives in the Vaughan community through fitness.
You have to be dedicated to our mission of helping 10,000 people locally.
Here's what we need from you:
Availability to teach boot camp sessions either in the early AM (starting at 6 am), and/or in the PM (starting at 5:30 pm).
Personal Training Certification (preferably with a Kinesiology and/or Health
Science Degree)
Experience training clients from a Beginner to Intermediate levels
Willing to learn new techniques to help get better results for our clients.
Our Fit Body Boot Camp is going to be a team of the most positive, value adders in the fitness industry, and you will have an opportunity to be a part of it!
If you are interested, please contact Ray at investinfitness@gmail.com
*****
Thanks so much!
And stay tuned for next weekend's update because I'll give you the exact exercise-by-exercise, rep-by-rep breakdown of the workouts we're
teaching at the TT Summit.
See you in Classy San Diego,
Craig Ballantyne, CTT
Certified Turbulence Training