European Bodyweight Workouts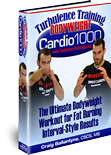 If you didn't already know this, Austria is beautiful. Absolutely gorgeous.
We (a group of 6) are out at a very nice chalet about 40 miles from Salzburg (220 miles from Vienna) and we've spent the week biking, hiking, and rafting in an amazing environment. I've also done a couple of bodyweight workouts in the backyard of the idyllic chalet we've rented.
Monday was a complete off-day (traveling), but on Tuesday morning we set up gymnastics rings and I did:
– 200 pushups (rings, decline close-grip, regular)
– strap fallouts (like ab wheel rollouts)
– strap x-body mountain climbers
– Ring rows
However, I aggravated an old upper back injury during Sunday's workout in Lithuania, so I wasn't able to do as many rows as I would have liked.
Sunday's workout was short but fast paced, and I think it was the burpees that led to my upper back/neck issue. It's not a big deal, just an old injury, and I'll get it fixed when I arrive back in Toronto on Monday.
Sunday started with a big bodyweight warm-up followed by…
1A) Towel 1-Arm Row
1B) Pushups
1C) Towel 1-Arm Row
1D) X-Body Mountain Climbers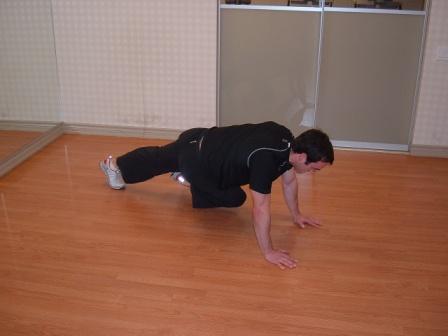 – No rest between exercises – Repeat twice.
2A) 30 Second Burpees
2B) 30 Second Diagonal Lunges
3A) Towel Chest Press
3B) Reverse Lunges
– No rest between exercises – Repeat twice.
4A) 20 Second Burpees
4B) Mountain Climbers
5A) 10 Second Burpees
5B) Close Grip Pushups to Failure
5C) Bodyweight Squat – Timed Intervals
Followed by a swim in a cool Lithuanian lake, then a nap, and then one last sauna party with Karaoke. Lots of fun.
Question: What type of workout plan do you follow? Your workouts seem to change all the time?
Answer: This is only because I'm traveling. When I am at home in Toronto, I follow this 4-day per week schedule:
Workout A – Squat focus
Deadlift focus Workout D – Meathead Upper Body Off
So my workouts are actually quite structured.
FINALLY…
Last chance to join us at the TT Trainer Summit next week, where you'll get the chance to do 2 bootcamp workouts (one each on Friday and Saturday)
Grab your spot here: => http://www.TTSummit.com
Train hard but safe,
Craig Ballantyne, CSCS, MS Certified Turbulence Trainer