Become a Turbulence Training Lifetime Partner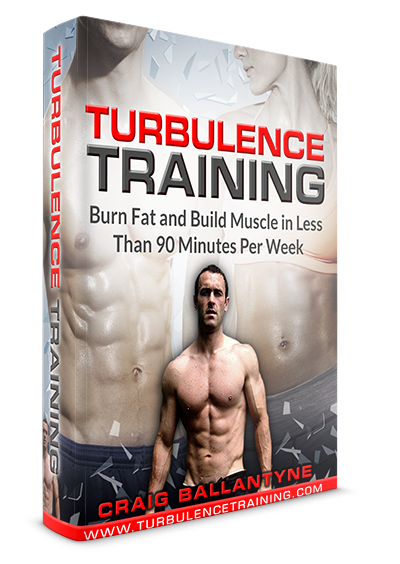 Once upon a time I was a stupid, skinny, obnoxious 16-year old kid. And here's what I liked to do…
    Play video games (back when it wasn't cool)
    Go out partying (we get started early in Canada)
    Play sports with my friends
Eventually I replaced those hobbies with bodybuilding, and the eventually training like an athlete, and finally, training hundreds of clients in the gym.
Along the way I did some silly, even stupid, workouts. I'll never forget my very first "chest session" when I was 16.
We did so many bench presses and flys that I literally could not lift my arms up to the steering wheel to drive home in my red Ford Topaz (remember those cars?).
For fifteen minutes, I sat there, blissfully zoned out from the workout, listening to the soundtrack from the movie Singles on the cassette player, until my arms were ready to function again. Ha, another good memory from the1990′s.
I was reminded of that ridiculous workout by two kids at the YMCA on Monday morning. They were doing chest exercise after chest exercise for as long as it took me to do a full-body workout. They went from wide-grip bench presses (a great move to destroy your shoulder joint) to incline flys then on to another press then back to flys).
I can only imagine how sore they are right now.
But that's pointless. You don't need to have extreme muscle soreness in order to get results. You don't need to do 20 sets of chest. You don't even need 12 sets or 8 sets. Even when you're building muscle, you only need 4-6 sets per muscle group.
As you get older, you learn to exercise smarter. That means learning to correctly balance out the number of sets and reps you need to do against the amount of training that will actually cause shoulder and elbow problems.
You need to learn about the Minimum Effective Dose.
That's one of the big lessons I've discovered in the past 10 years since I first launched TurbulenceTraining.com to the world. Some of the others include:
#9 – Every diet works
#5 – You don't need Intervals when you have Finishers
#2 – Women want to train as hard, if not harder, than men
#1 – ??? (To be revealed tomorrow!)
The first 10 years of Turbulence Training have been an incredible journey, and we've learned a lot. But it's what you and I will learn in the next 10 years (and beyond) that really gets me excited. Just think of how great the TT workouts will be in a year from now…or by 2018.
They'll be space-aged fat burning workouts I bet – with flying cars!
But seriously, what's more important is what we still have yet to learn…and how you can get access to all of the TT Workouts and videos for LIFE.
You see, there are over 130 different Turbulence Training workout and nutrition programs. There are dozens of hours of follow-along workout videos. There's even a forum, private customer emails, and even a once-per-year $500 Turbulence Training get together and seminar (complete with morning bootcamp workouts) that you can attend.
Now if you invested in all of these resources one-by-one, you'd end up paying over $1300. And that's just for access to what I've done in the past.
But today, for a limited time, we're giving you something special. It's the first time this has been made available, and will never be available at such an incredible deal again.
It's called the Turbulence Training Lifetime Access Partnership. You'll get:
    Instant access to every workout, diet, and video I've ever created
    Every workout I will create in the future – for LIFE
    The TT Member's forums and private customer email list
    AND free access EVERY year to the live TT seminar
And no this doesn't cost thousands of dollars or even hundreds of dollars per year (and it's much cheaper than paying over $1700 per month to train with me in person 3x's per week).
Instead, you'll get your Lifetime Partnership for just a single a fraction of that investment…but only if you hurry and take advantage of this week's celebration launch sale.
This is an Introductory offer to our TT Lifetime Partnership, and the price goes up dramatically this week. You'll never see this steal-of-a-deal again.
Get Lifetime Access to Everything from Turbulence Training
You'll probably be shocked just to see all of the programs you're currently missing out on. You likely didn't know about these popular programs:
    TT Muscle Building at Home (April 2007)
    TT Fat Loss for "Reformed Meatheads" (May 2009)
    TT Adventure Race Training (April 2012)
    Simple Nutrition for Fat Loss (my easy diet plan)
    TT Abs 1000 (a challenge workout for your abs)
    TT Addiction (one of the most underrated programs ever)
   TT Adrenaline (a favorite of Catherine Gordan, 2013 TT Trainer of the Year)
And so many more.
But you'll get all of those, plus all of my videos, and YES, every workout that I create for the rest of my life, as part of the TT Lifetime Partnership.
Become a TT Partner for Life <= Price increases $200 this week
Here's to the first 10 years…and to another decade of even better programs, faster results, and more good times live-and-in-person at all of the Turbulence Training get together seminars. It will change your life, I guarantee it.
Train smarter for life,
Craig Ballantyne, CTT
Certified Turbulence Trainer
PS – Don't miss tomorrow's big 10 lessons revealed.