Are You a High Performer?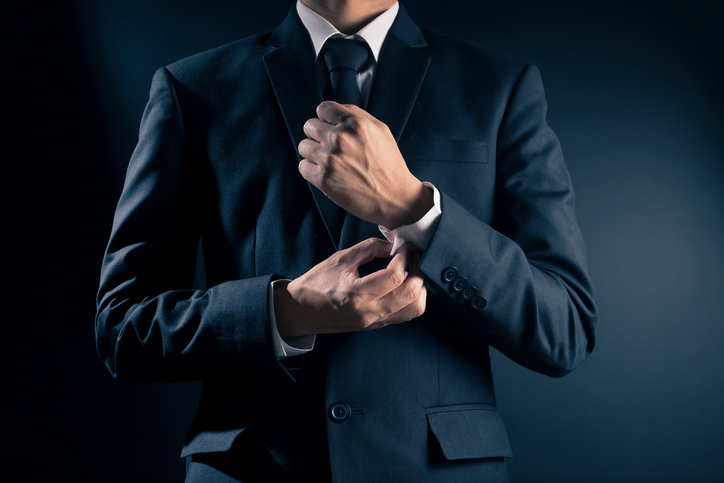 Do you ever get stressed out because you don't start the day perfectly?
That happens a LOT to high performers like you and me.
We have so many big goals to accomplish and tasks to finish each day that sometimes we run around like a chicken with its head cut off at the start of the day.
Today, we're going to fix that.
After all, that's what I'm here to help you do – Get more done and make more money.
And I'm really excited about next week's 1-Day Mastermind meeting at Fitness Business Summit. My co-coaches Bedros Keuilian and Shawna Kaminski are going to help so many attendees take their business to the next level.
Of course, when you jump up a level in income, you also end up with a new set of challenges (more to get done in the mornings), and are forced to find time to do everything.
Last weekend in Miami, I coached a small group of high-achievers who needed my help creating their Perfect Day Formula using my systems.
I taught for 8 hours, so there's not enough time to cover everything that I shared, but what you can take away today is this simple 4-step system for having BIG breakthroughs in both your personal and professional life.
1) Use the Bedros Keuilian "5%-95%" list.

Write down the 5% of tasks that have the biggest ROI for your website business.
Once you've identified "your 5%", you must now work to delegate the remaining 95% so that your day focuses on what Dan Sullivan (one of my colleagues in The Genius Network) calls, "your unique ability."
2) Hire an assistant.
Remember this rule:
You can't be doing $10/hour tasks if you want to make $100K+/year.
Listen, it's not politically correct, but it's true.
And even better, some folks love serving in this capacity. So stop doing everything and let them serve their purpose in the world by helping you become a SUPERSTAR.
You'll probably find your first assistant through networking, or even better, through your customer list or membership site. Start your search internally because you have access to so many wonderful people that want to see you succeed. (i.e. A reliable stay-at-home mom looking for some extra cash who could work a few hours per day is a great start.)
3) Start using a time journal.
Grab yours for free right here. 
Record what you are doing and how you feel every 20 minutes for your entire day. Identify where you are most productive and what sucks away your time.
Emphasize the former. Eliminate the latter.
Protect your Magic Time like my dog protects the food in his bowl.
4) Script your day.
Do your planning for tomorrow at 5:00 p.m. every night (or whenever you stop your work day).
Do NOT wait until the next morning to start planning. That's a big mistake.
Watch this quick Instagram video explaining more…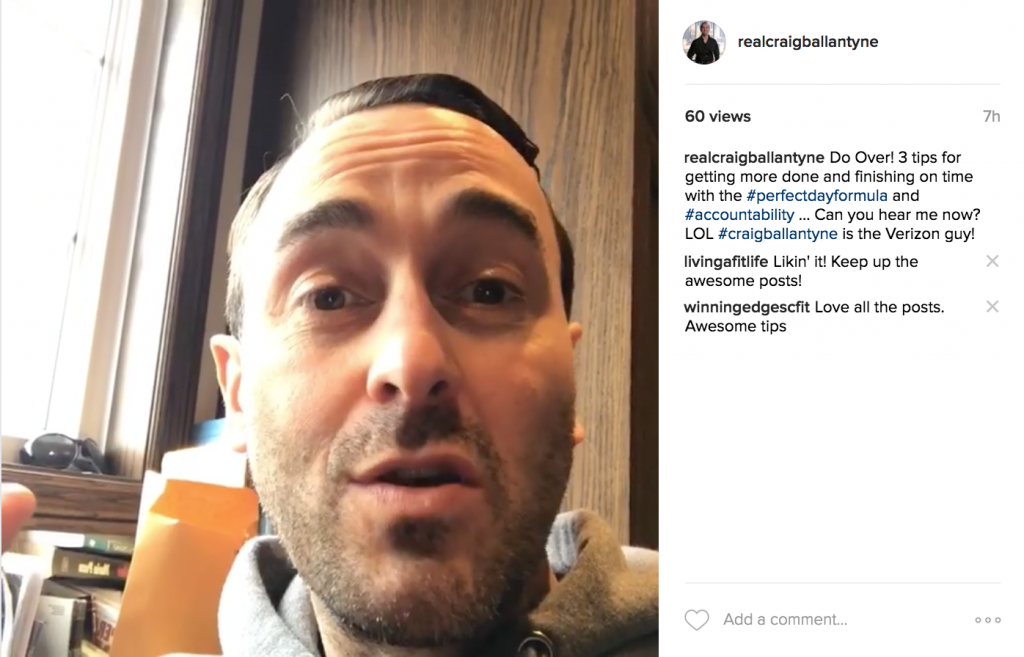 Script your day into 30-minute blocks. You'll have something like this (assuming you start your work day at 8:00 a.m.):
8:00 a.m. – Write daily blog post or do daily video (Facebook or Instagram)
8:30 a.m. – Create content and sales promos for your business
10:30 a.m. – Break
11:00 a.m. – Review data (i.e. sales, traffic, etc.) and contact affiliates
11:30 a.m. – Delegate tasks to assistant/emails
12:00 p.m. – Lunch
12:45 p.m. – Do a two-hour block of content creation or write sales copy
2:45 p.m. – Break
3:00 p.m. – Film another video, record a podcast, or do an interview for someone
4:00 p.m. – Check email and plan tomorrow today
5:00 p.m. – Done … time to be present with your family and concentrate on what counts!
BOOM. That's how you dominate your days and how your business has BIG breakthroughs!
Let me know if you need more help with anything (just hit reply!).
Talk soon,
Craig Ballantyne
PS – Just got this killer message on FB…
…Awesome, right?
"Craig Ballantyne, haven't had the pleasure of meeting you yet, but I just wanted to give you a testimonial. You gave an outline for your five email series for a product launch. I have now deployed that five times with HUGE success (over $50K in front-end revenue). I absolutely love coaching people and while in person is great, going online helps reach so many more people! Thanks for your wisdom!!" – Matthew B.
Get more of my online secrets at a future mastermind – find out how