In honor of Spring, I want to share some of my favorite combinations, that also happen to fit the Paleo Diet! Happy Spring!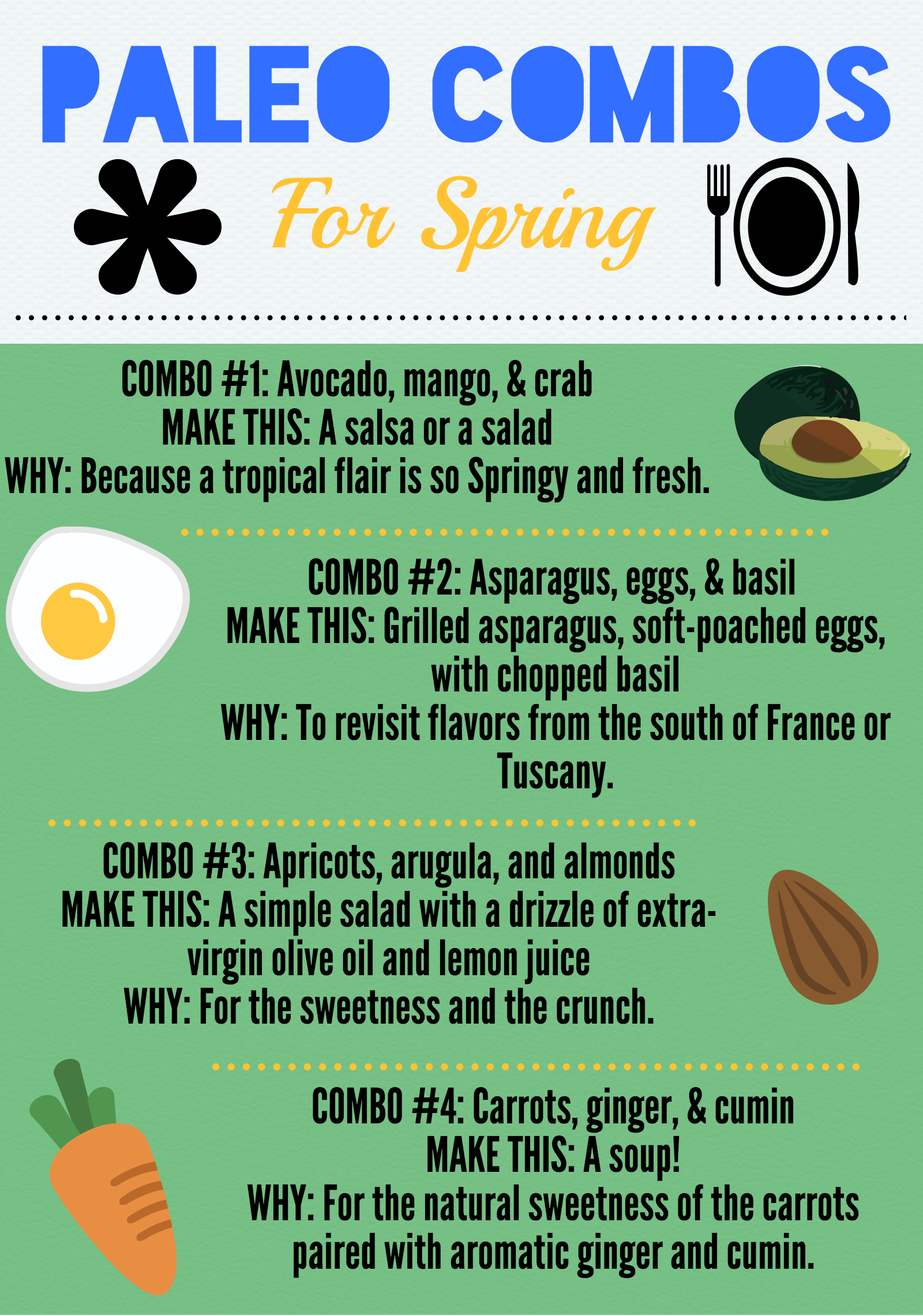 COMBO #5: Strawberries, 85% cocoa chocolate, & balsamic vinegar
MAKE THIS: A dessert with fresh strawberries, shaved chocolate, and a drizzle of balsamic
WHY: A classic trio, no sugar added. A simple and quick dessert
COMBO #6: Grapefruit, avocado, & shrimp
MAKE THIS: Half a grapefruit, empty it, dice it, and stuff it back with avocado dices and chilled cooked shrimp.
WHY: A great trio of tanginess, smoothness, and saltiness.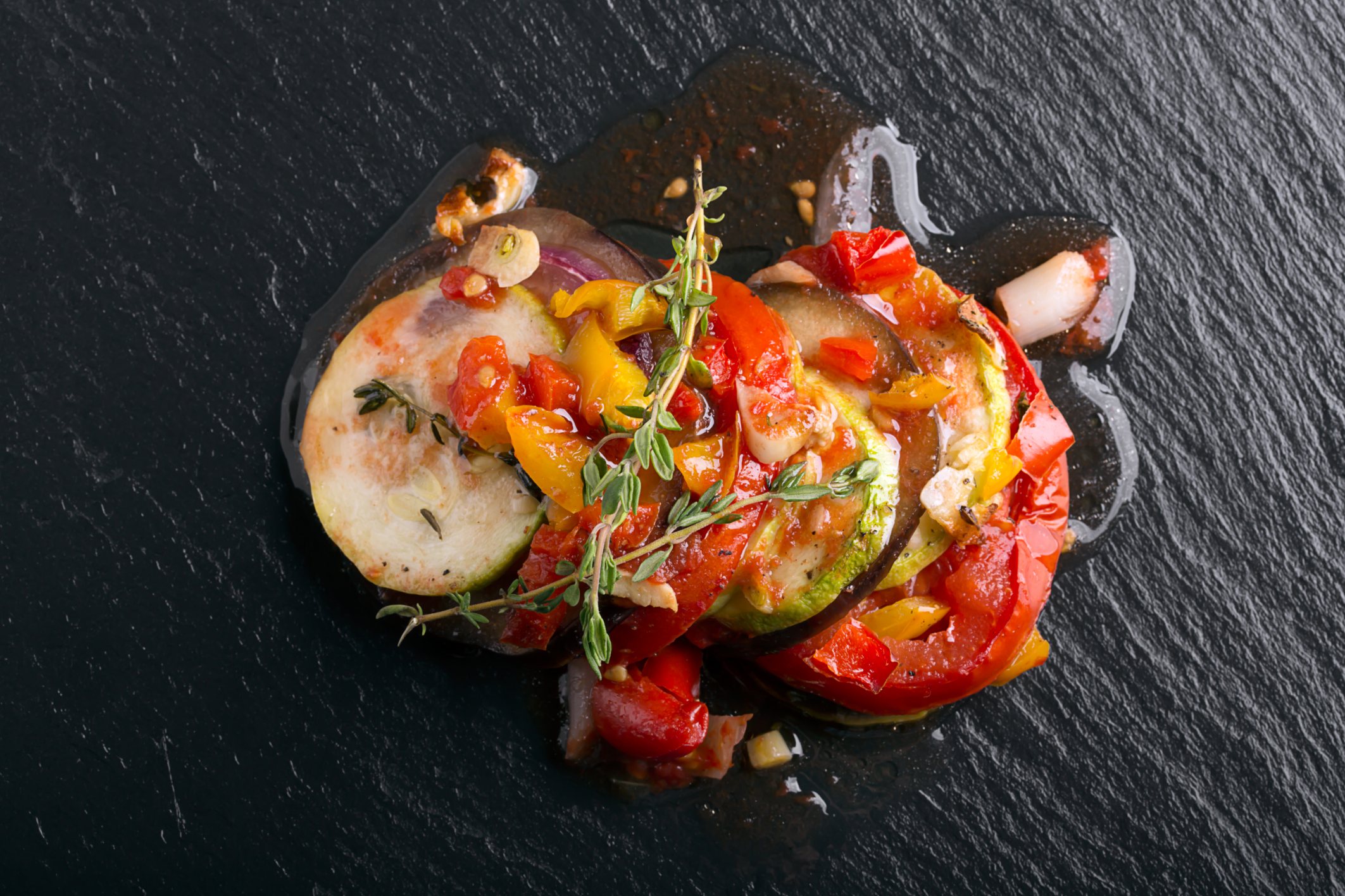 COMBO #7: Mediterranean vegetables & mango
MAKE THIS: A ratatouille with sautéed zucchini, eggplant, and diced mango.
WHY: A completely different take on the classic that works.
COMBO #8: Chicken, morel mushrooms, and watercress
MAKE THIS: Saute' chicken breast and mushrooms. Top with watercress salad.
WHY: Morels are one of the only mushrooms to come out in the Spring. They pair great with chicken, and a fresh touch of watercress.