Chef Gui's Master Class Sneak Peek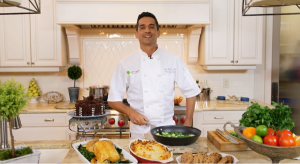 During The Great Cooks Masterclass You'll Have Access To…
41 never-before-seen cooking videos where I share my secret tips and techniques to drastically improve your cooking skills as fast as possible.
Handouts for each video technique: I realize not everyone is a visual learner, which is why I created detailed handouts for every single video in the series.
My Private Masterclass Facebook Group: A community of people going after a similar goal is extremely powerful. Now you can connect and learn from not only myself, but everyone else who's going on the same life-changing journey as you.
Online Video Coaching With Me Every Month: Each month you and I will meet via a small group video coaching hangout with the other members of this mastermind program. On these check-in calls we'll review the past month, including the successes and challenges and I'll answer any questions you might have.