Gluten-Free Muffins to Satisfy Your Sweet-Treat Craving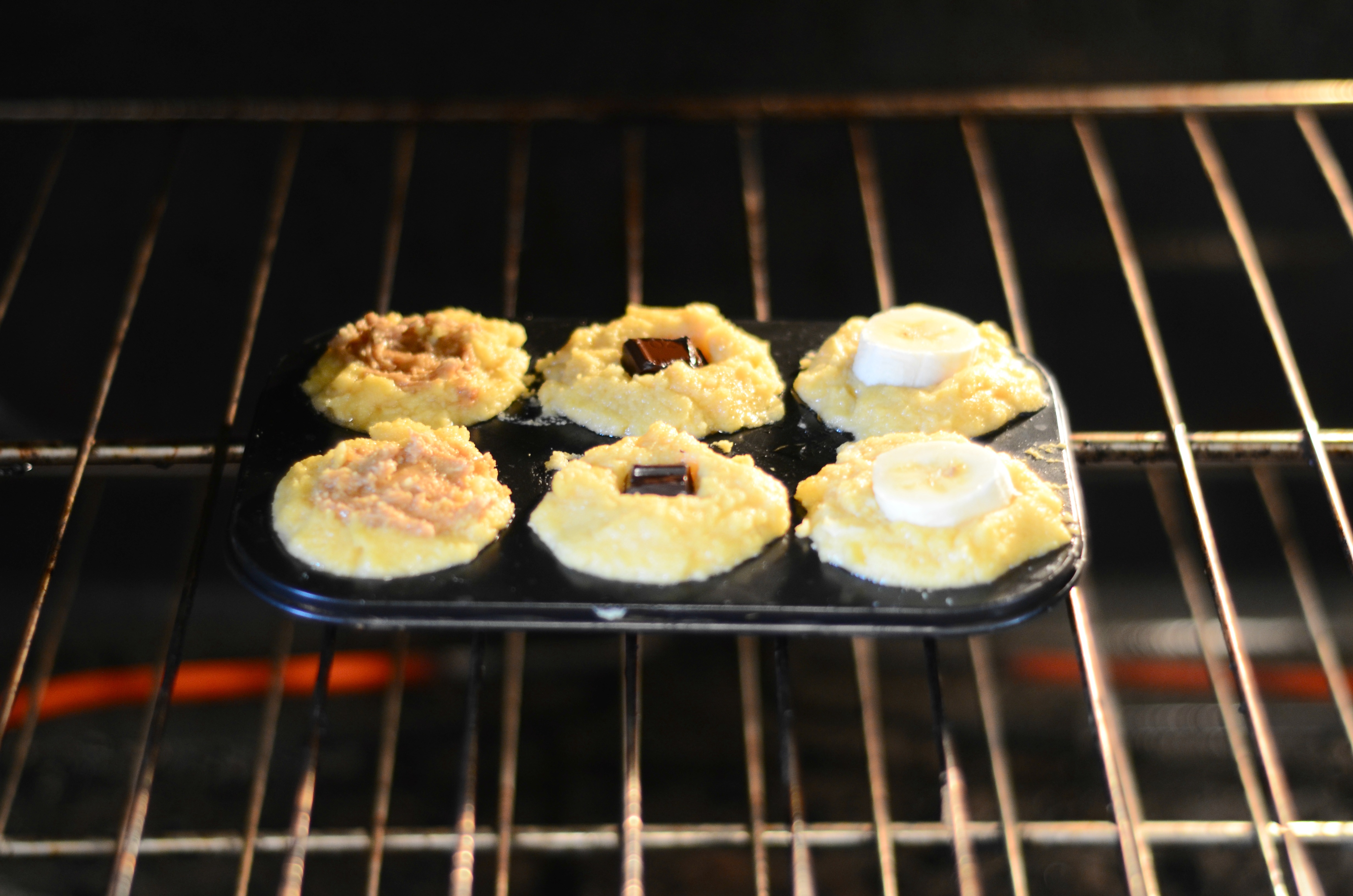 Do you enjoy a delicious sweet treat with your morning or afternoon cup of coffee? Do you often fall victim to unhealthy but scrumptious baked goods as a result? What if I told you that in just 20 minutes, you can enjoy a baked indulgence that's good for you, too?
It's true! You can resist the high-calorie treats at the office; you just have to be prepared! And what better way to do that then to arm yourself with your own healthier goodies that taste just as amazing? With this coconut flour muffin recipe, you can take a few minutes on the weekend to make some sweets that will last the entire week.
No more excuses about from-scratch baking being too much work! These coconut flour mini muffins only need one mixing bowl, a whisk, a spatula, and very simple ingredients. You can easily change the flavors in the muffins by using berries, chocolate, bananas, and more as add-ins.
Eat THIS Fat Loss Breakfast to FLATTEN Your Belly (really cool trick)
The main components of this recipe are eggs, coconut flour, and a bit of coconut oil. The eggs are a wonderful protein source for breakfast or as an afternoon pick-me-up. The coconut oil keeps these muffins moist and delivers a dose of healthy fats. Coconut flour keeps things grain-free, and is low in digestible carbohydrates and high in tummy-filling fiber. As a result, its fiber really helps baked goods stay nice and fluffy.
These muffins rise well, almost doubling their size with a few short minutes in the oven.  They're soft and lightly sweet; a sensible indulgence!
So next time you're looking for something nosh-worthy, don't reach for donuts or cookies.  Instead, take twenty minutes and whip up a batch of these muffins!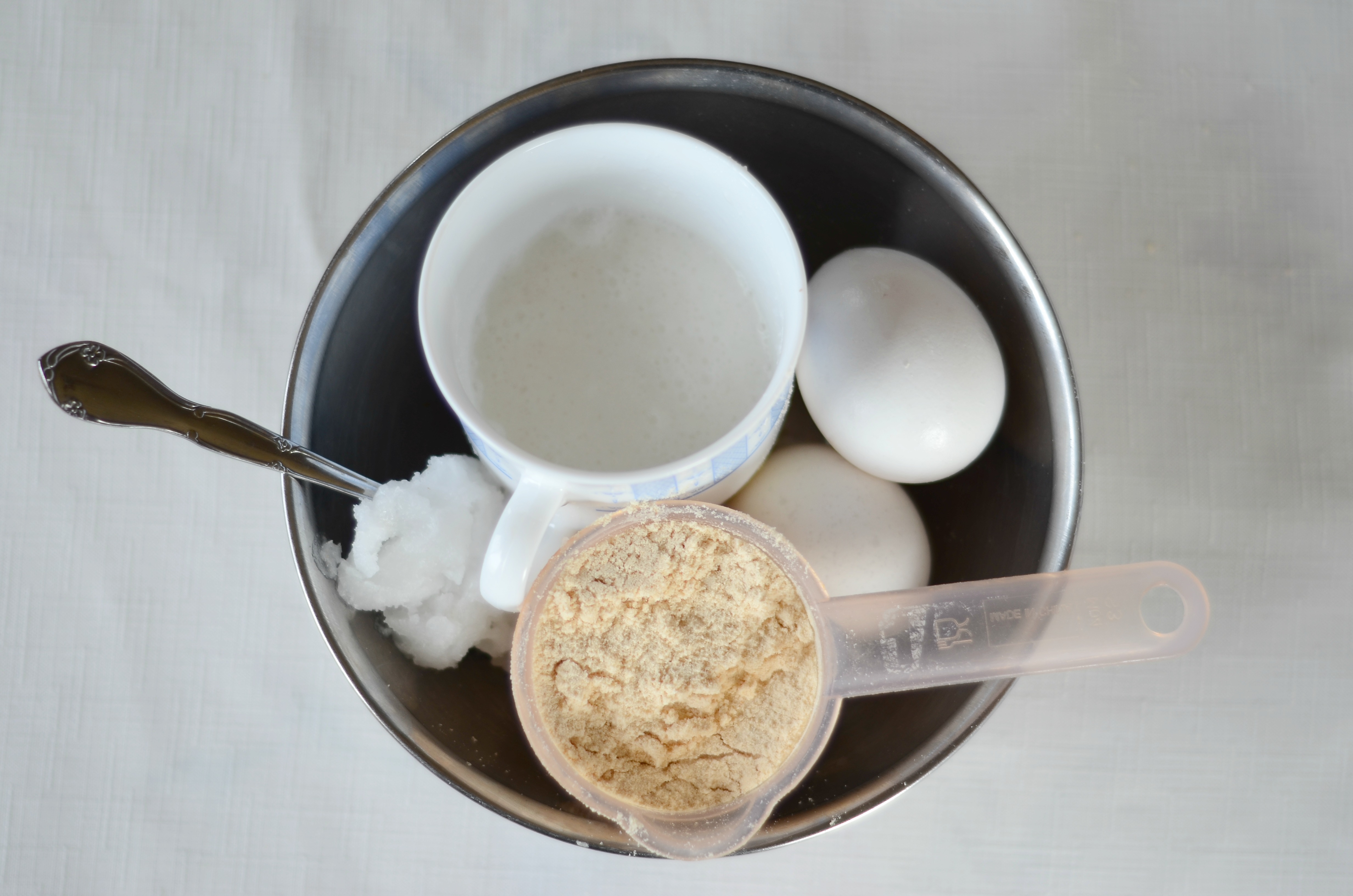 20-Minute Coconut Flour Muffins
1 teaspoon coconut oil, to grease muffin pan

2 large eggs

3 tablespoons coconut oil, melted

3 tablespoons full-fat coconut milk

1 teaspoon vanilla extract

¼ cup coconut flour

1 teaspoon baking powder

Toppings of choice; ideas include

Sliced bananas

Fresh berries

Natural nut butter

Dark chocolate squares

Chopped apples

Raw chopped nuts
Preheat oven to 375° F.

Grease a mini muffin pan with a bit of coconut oil.  

In a medium-sized mixing bowl, whisk the eggs.

Whisk in the coconut oil, coconut milk, and vanilla extract until well mixed.

Add in the coconut flour and baking powder. Mix well.

Evenly scoop the batter into 6 mini muffin cups.

Add toppings as desired. Press the toppings into the batter a bit so that they bake in the muffins well. If using nut butter, carefully swirl the nut butter a little into the tops of the muffins.

Bake for 10-15 minutes.

Enjoy!
Prep time: 5 minutes
Cook time: 15 minutes
Yield: 6 muffins (recipe is easily multiplied to serve more people)
This recipe was contributed by PaleoHacks,  a top source for amazing Paleo recipes, fitness tips, and wellness advice to help you live life to the fullest.