Best Delta 8 Carts
Best Delta 8 THC Carts
Delta 8 THC Vape Cartridges
Buy Weed Online
Best Delta 8 THC Gummies
THC Gummies
Best THC Gummies
Best Delta 8 Gummies
Area 52 Delta 8 THC Gummies
Family Dinner This Weekend? Try This Healthy Version of Southern Fried Chicken
If you've been watching your nutrition for a while, chances are you can't even remember the taste of fried chicken. Who can blame you? Deep-frying breaded foods, even if done well, are a nightmare in terms of proper nutrition.
Rejoice! I have tweaked this classic recipe into a healthy version and you'd never know it.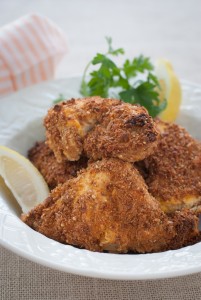 The first step toward really good fried chicken is a great marinade. My buttermilk marinade tenderizes the chicken and brings an aromatic and tangy flavor to it.
I also replace breadcrumbs (often made of white bread) with a more nutritious option. Instead of empty-calorie breading, you get a full serving of fiber and nutrients. Finally, I ditch the deep-frying. There's no need to saturate the breading with fat. Instead, the chicken is delicately coated, then roasted to a golden brown crust.
Healthy Southern Fried Chicken
Active time: 35 minutes (plus marinating time)| Cook time: 25 minutes | Yield: 4 servings |
Quick Tip: Using cooking spray to coat chicken pieces just before baking them will help give your fried chicken a nice golden color.
Ingredients:
4 boneless chicken thighs
4 chicken breasts, cut in half crosswise
1 quart buttermilk
4 cloves garlic, minced
3 sprigs rosemary, stem off and minced
3 sprigs thyme, steam off and minced
2 bay leaves
zest and juice from 1 lemon
2 cups coconut flour
1/2 teaspoon cayenne pepper
1 teaspoon paprika
2 cups unsweetened, whole-grain cereals (such as Ezekiel or Bob's Red Mill), processed into crumbs
4 egg whites, lightly beaten
salt and pepper to taste
690 calories, 15g fat, 76g carbohydrates, 61g protein, 27g fiber, 6g sugar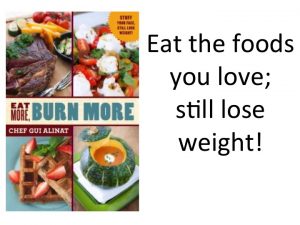 Preparation:
Combine the buttermilk, salt, garlic, rosemary, thyme, bay leaves, lemon zest and juice. Add the chicken to the buttermilk brine and cover; refrigerate for at least 4 hours or overnight.
Preheat oven to 350F (180C). Mix flour, paprika, and cayenne pepper. Remove the chicken from the brine and pat dry. Dredge the chicken in the flour mixture, making sure that every piece is coated evenly with flour. Place egg whites in a resealable plastic bag and add the chicken to coat. Place 'breadcrumbs' in a resealable plastic bag and add the chicken to coat. Finally, transfer the chicken to a baking sheet. Arrange in one layer.
Roast chicken in the oven until brown and crispy, about 25 minutes. Temperature inside the thigh should read 155F (70C). Serve hot.
12-hour timesaver: The buttermilk marinade infuses a lot of flavor into this dish. In a hurry? You'll have an acceptable result if you skip the overnight marinating and go straight to step 2.
Options: If buttermilk is just not your thing, you can either replace with milk, or just skip the liquid and marinate the chicken in the spices with a tablespoon of extra-virgin olive oil.
To Your Success,