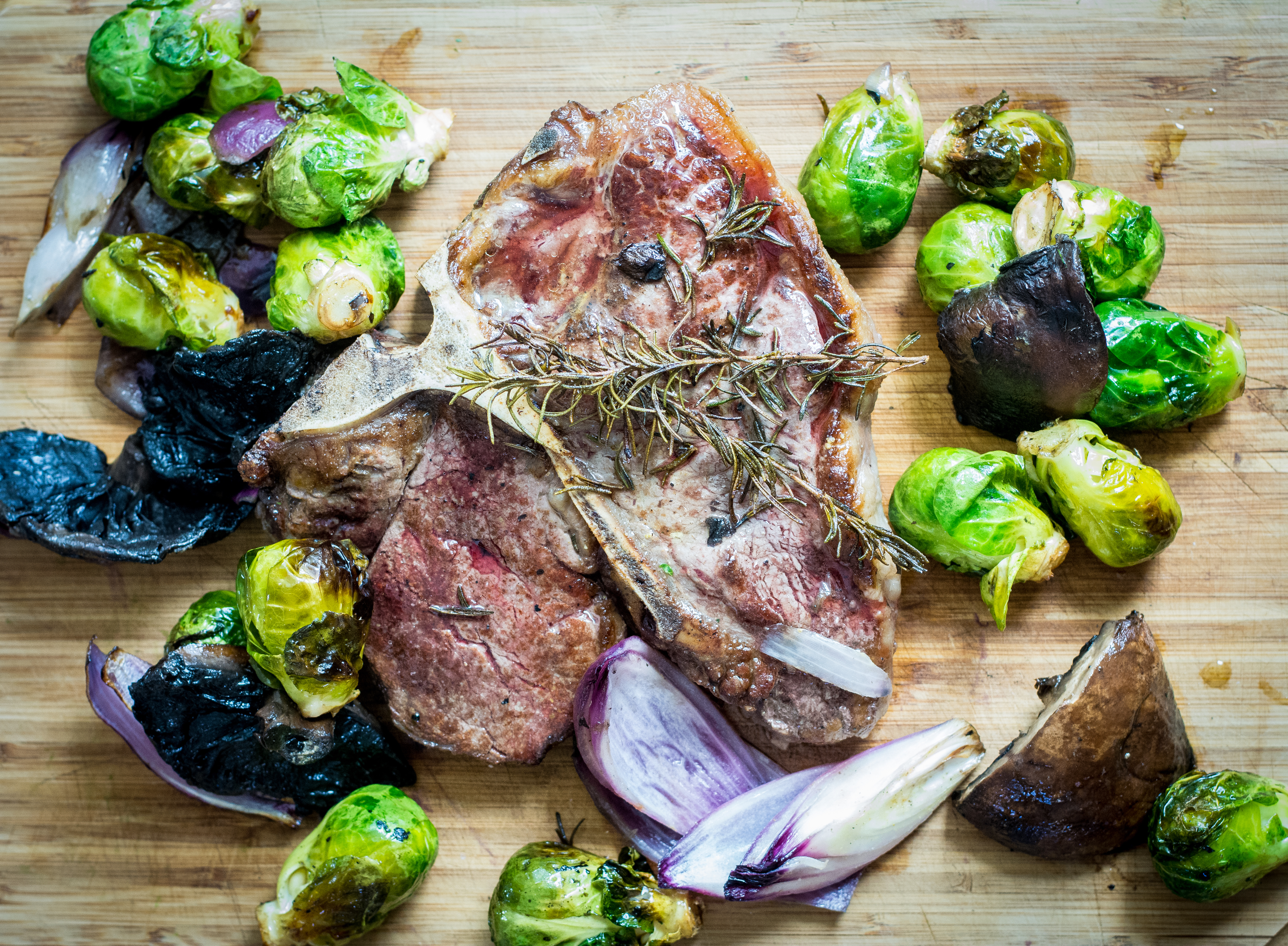 Active time: 20 minutes | Cook time: 30 minutes | Yield: 4-6 servings |
Ingredients
1 (1 ½ pound) T-Bone steak, 1 1/2 to 2 inches thick
2 lbs Brussels sprouts
2 red onions, peeled and quartered
7 large Portobello mushrooms, halved
1 tablespoon extra-virgin olive oil
3 sprigs of rosemary
Salt and pepper to taste
Top 12 foods to OVEREAT to lose weight
Instructions
Preheat oven to 450F (convection if you have it)
Pat the steak dry with paper towels.

Heat a large roasting pan on the burner at medium high until hot.
Drizzle oil over the steak and use your fingers or a brush to spread it evenly over the steak and on the sides. Sprinkle with salt and pepper. Flip the steak and repeat on the other side.
Sear the steak and the rosemary for 30 seconds. It should sizzle immediately. Flip and sear the other side for 30 seconds.
Add Brussels sprouts, mushrooms, onions, and toss in the pan with the remaining olive oil. Add salt and pepper to taste.
Roast in the oven for 30 minutes.
Take the steak and vegetables out of the oven and transfer them to a large cutting board.
Tent them loosely with aluminum foil and let the steak rest for about 15 minutes.
Slice the steak and fan slices out on each plate. Serve immediately. Enjoy!