7 Foods You Should Stop Eating Now
Chef Gui here and I'm going to show you, specifically, the 7 foods you should stop eating right now, if you're interested in your good health and getting the flat belly of your dreams.
Grocery stores are sneaking these nightmare ingredients into our diet, and unless you really pay attention, you wouldn't even know what's bad about them.
You see, foods like that seem harmless at first but cause massive fat storage, or are deceptively harmful.
If you're serious about losing weight, and if you want to start eating foods that are good for you, you should avoid these:
1. Store-bought salad dressing
I've said it before. A homemade salad dressing is so quick and easy to make, that there is no reason for store-bought salad dressing. The store kind is loaded with counterproductive ingredients such as cane sugar, high-fructose corn syrup, or ingredients you can't pronounce. Save your dignity, forgo pre-made garbage that builds body fat, and make your own dressing.
2. "Baby" carrots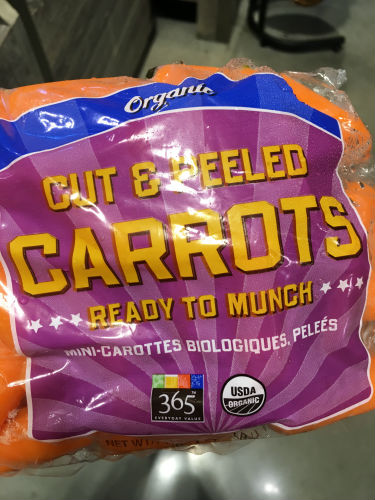 They look cute and all, but "baby" carrots are often labeled as "BABY cut CARROTS" for a good reason: There's nothing "baby" about them. They are just good ol' carrots that have been specifically bred to be coreless and much sweeter than usual carrots. Furthermore, they are soaked in chlorine (yes, even organic ones!).
If you don't want the added sugar (you don't!) and don't care for drinking chlorinated pool water, avoid "baby" carrots.
Yesterday I spent time in the grocery store looking at nutrition labels and ingredients. Take a look at these "harmless" chicken nuggets, which the packaging say are "raised without antibiotics," "gluten free" and "whole breast meat pieces." Which is a good start. Other chicken Frankenfoods are made of nasty "pink slime" (Google it) and trust me, that's no fun.
The ingredients on the back tell a different story. These particular chicken nuggets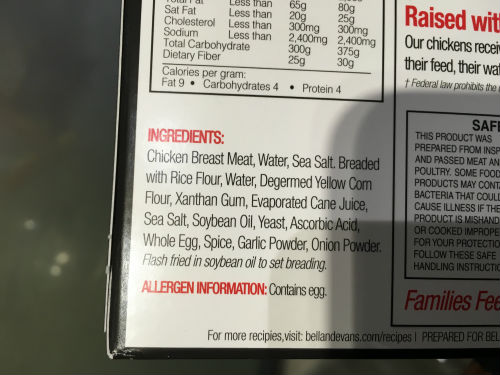 are breaded with rice and corn flour (which have a high glycemic index), and evaporated cane juice (which is sugar). You should avoid all of those ingredients as much as possible.
If you're watching your weight, avoid processed foods from the frozen aisles of your supermarket.
4. Bacon (unless it's uncured)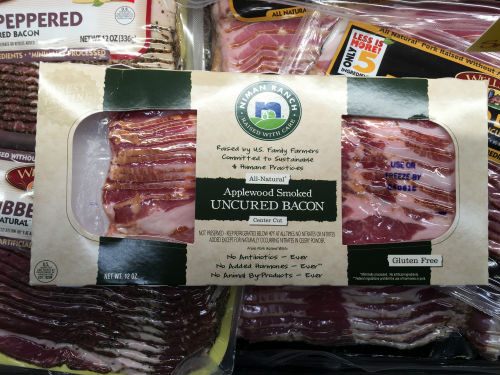 I know. That's the bad news of the week. Everybody likes bacon. But the World Health Organization has deemed that processed meats — such as bacon, sausages and hot dogs — can cause cancer.
In fact, they're putting bacon in the same category as tobacco smoking and asbestos. Yikes! Cured bacon is loaded with nitrates (a preservative) and sodium, which has also been considered to put a person at risk of heart disease and high-blood pressure.
Time to stop the bacon mania and load up on veggies instead.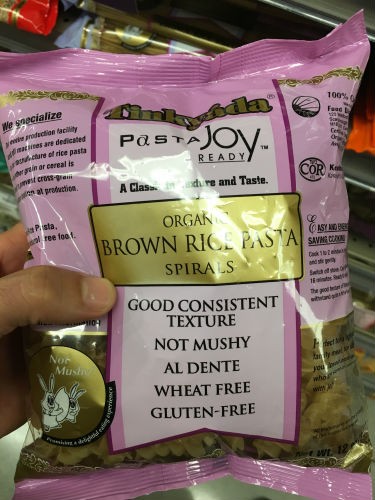 5. Gluten-Free Pasta
I apologize in advance to my GF friends, but if you're trying to lose fat, gluten free pasta is just not for you.
Here is why: gluten-free pasta is not made out of wheat flour. Instead, it is made out of alternative flours like rice, corn, or potato flours, which happen to have a high glycemic index and lead to weight gain.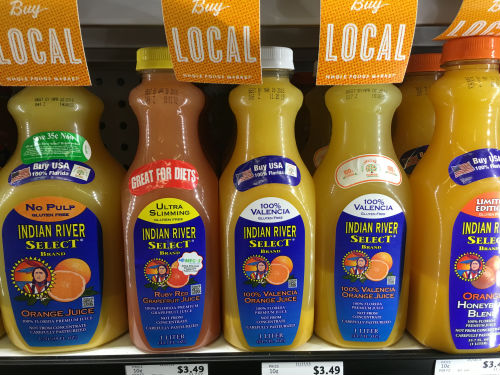 6. Fruit juices and sodas
We all know that sodas (even "diet" sodas) are linked to weight gain. But a good Florida orange juice seem harmless. In fact, it is also loaded with sugar (either natural sugar or added sugar) and might impact your efforts to lose weight.
Water is the only liquid you need.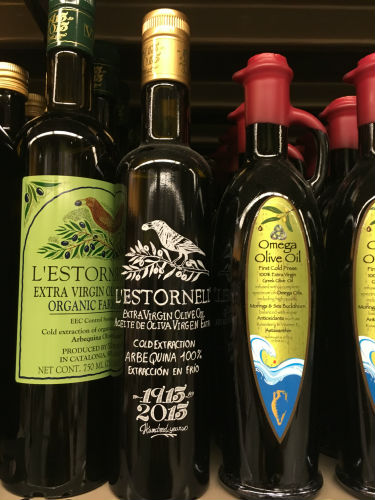 7. Pure olive oil
That's a big one and I get many questions from readers about olive oil. In fact, I'll dedicate an entire article about that on Monday. Remember to look for it.
"Pure" olive oil is just a cute marketing label. Unfortunately, it's a blend of "refined" and "virgin" olive oil, both being much lesser grades (and nasty tasting!) than "extra-virgin" olive oil. Avoid pure olive oil and only choose extra-virgin olive oil for your kitchen. I buy a great-tasting, pricey "estate" extra-virgin" olive oil like the ones on the photo below to make my salad dressing or drizzle on vegetables or fish, and a cheaper extra-virgin olive oil to cook with.
Are you convinced yet? I know, I know. It's not easy to try guessing which foods you should eat, and which you shouldn't.
There's an easier way to take the guesswork out.
In fact, the easiest way to know once and for all what foods will help you achieve the body of your dreams, is by having a Master Nutritionist do the work for you.
Now you can let a Master Nutritionist help you through the supermarket jungle, so that your weight loss efforts hit the target each and every time.
That Master Nutritionist is Missi Holt and she's created a plan for you.
  Click Here for Master Nutritionist Missi Holt's Meal Plans
To your flat-belly success!
– Chef Gui