Why 7-Figure Photos Lead to 7-Figure Sales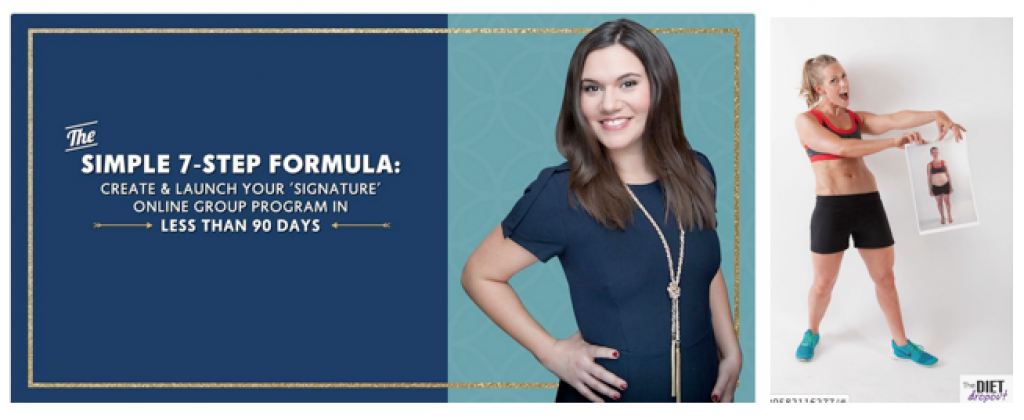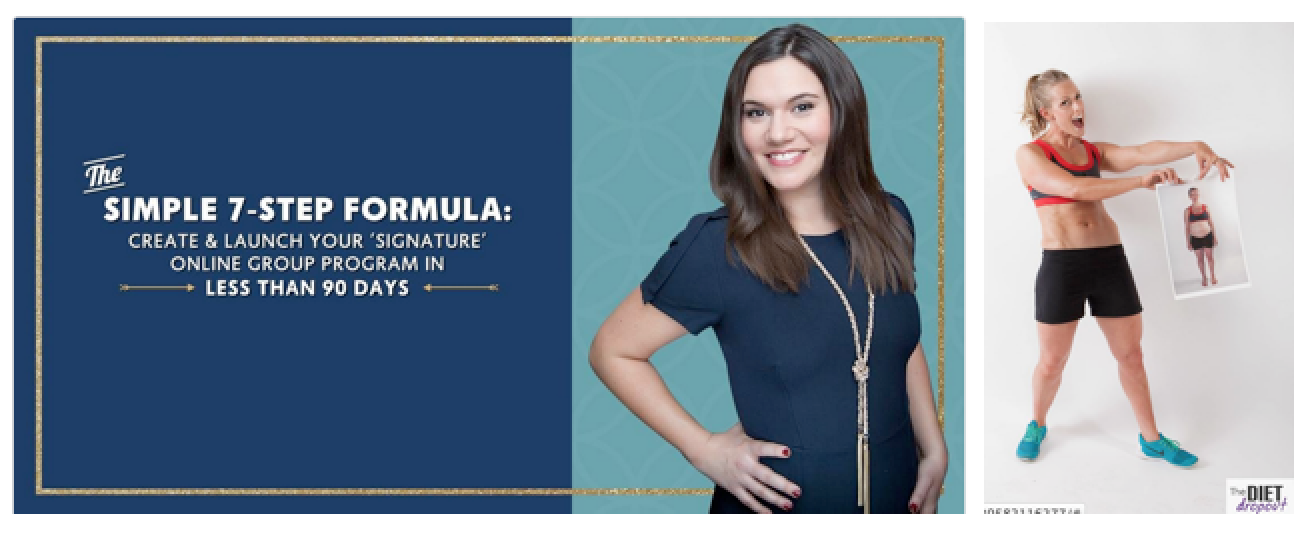 Do you have your 7-figure photos?
If not, today you're going to learn why these are so darn important.
But first, let me tell you about two great quotes that Joe Polish shared last month at our 25K group meeting.
"People argue with science, but they don't argue with stories." – Robert Cialdini
"Selling is influence, market is storytelling." – Joe Polish
And since pictures are worth a thousand words and tell powerful stories, you need to have your 7-figure photos if you want to influence and sell, and do better marketing and story telling. 
My 7-figure photo has literally made me 7-figures.
And having a great photo (or set of photos) is also working for these women…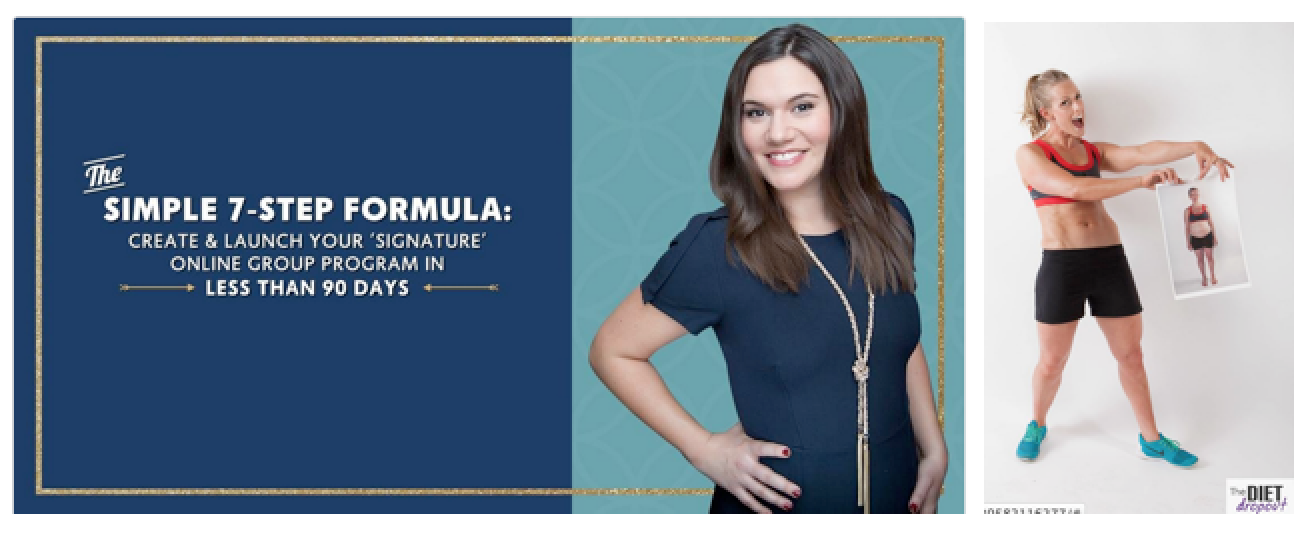 Both Lori (on the left) and Charmaine have been in our info mastermind group. 
Now check out the photo from Bedros Keuilian.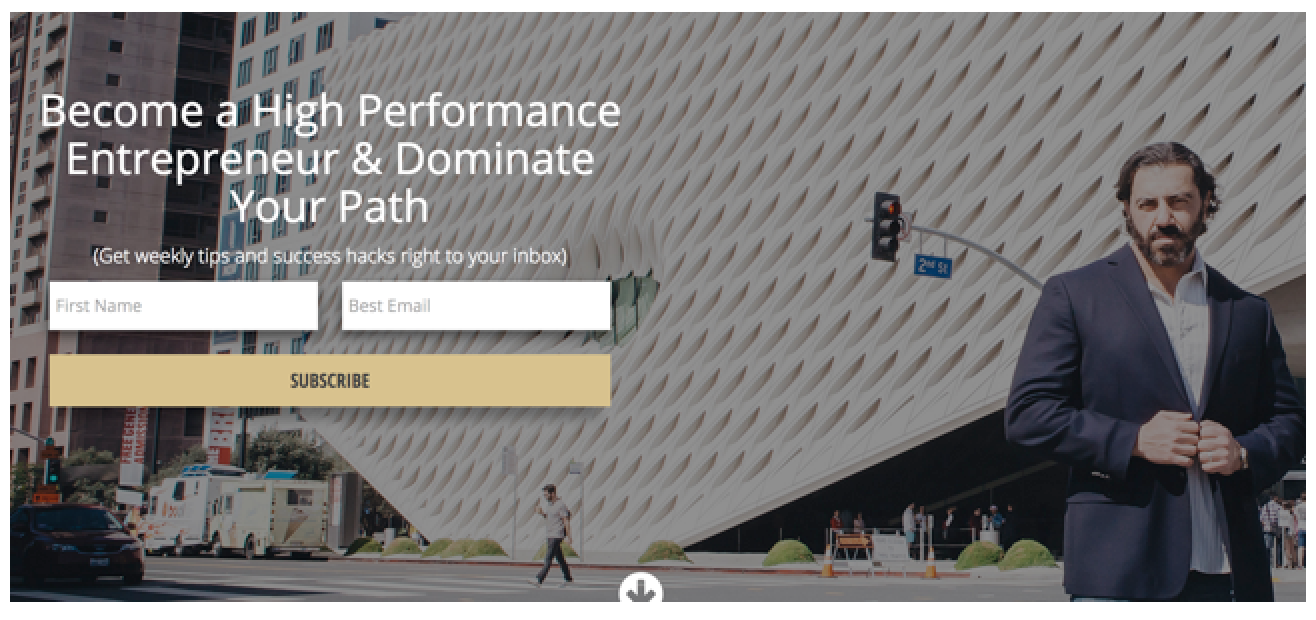 It conveys celebrity, authority, and elevates his status, helping him sell his Domination Day program (that now costs $50,000). This is what I hired him for last year when I switched from the fitness industry to building my Perfect Life Workshop program. 
You can see more of B's 7-figure photos at www.BedrosKeuilian.com 
Now back to what worked for me…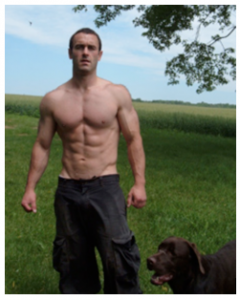 In 2008 while visiting my parents on their farm, I had a simple "shirts off" photo taken "in front of a random field" as my friend John Romaniello likes to tease me about. ———>
This photos, taken with a cheap $200 digital camera, led to millions of dollars in revenue, along with newspaper articles, book deals, and magazine spreads (GQ even 'stole' this photo for their April 2010 issue). Heck the photo even helped me get free dog treats for ol' Bally the Dog! 
So like it or not, if you want to play up a level in the game of online business, you have to look the part, and you have to have the photos that tell your story and prove you walk the walk.
We live in the age of Insta-famous celebrities, of mass photo posting, and an overwhelming amount of video sharing… so you need to build your 7-figure media empire. 
If you're the face of the product, get camera-ready, get serious, get a pro photographer, and do it right. 
7-Figure Photos = 7-Figure Sales
"People are always blaming circumstance for what they are. I do not believe in circumstance. The people who get on in this world are the people who get up and look for the circumstance they want and if they can't find them they make them." – George Bernard Shaw
Talk soon,
Craig Ballantyne
PS – Do the work!
Discipline and short-term pain equals progress and long-term gain, while long-term pain comes from lacking short-term discipline.
PPS – Check out these raving testimonials from our Mastermind Members…
"I have had the pedal to the metal getting my 21-day coaching program done and it is almost on autopilot. I LOVE IT!! I love my life. I am AMAZED that this online business thing is REAL and I am making more $$$ and having more fun than I ever did with my fitness business! My goal is 100 participants at $197 for my April 3rd course and I KNOW what I have to do to get there, now its just quitting the self sabotage and negative self talk and continuing to forge on and do what needs to be done. NO EXCUSES anymore! Thank you to Craig Ballantyne for telling me to raise my price…it is now $197 USD and people are happily paying! CRAZY! I am so amazed by this group and this whole process. Thank you to Mike Whitfield for being sweet enough to take the time to help me find a better name and website domain! THE DIET DROPOUT is my brand now and I feel over the moon about this, my heart knows this is my path! Thank you to Bedros Keuilian for telling me this was going to be HARD but WORTH it if I was willing to stick it out for the long haul, you were so right! Thank you to Shawna Kaminski for all your support along the way and being the most selfless and giving human I know! I am forever grateful to this group." – Charmaine 
"I wanted to thank Craig, Bedros, and Shawna. Three weeks ago we had not made one cent online. We're now at almost $10K in sales. First, Craig tested for us, then Shawna. It all snowballed from there. One affiliate had a 6% conversion and then a BIG-NAME affiliate tweaked one of the email promotions and had an 8.3% conversion rate and $2.50 Earnings Per Click! Thank You!" – Chef Gui Alinat