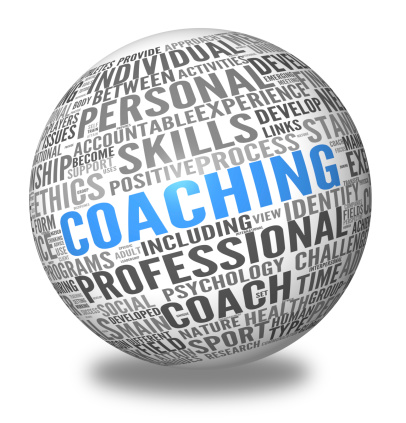 This is something a little bit different than normal, but it will be one of the most important emails I send you this year.
Here's the deal…
Each morning at 4am I send out a PEXT message to my top 7-figure coaching clients. I call this PEXT-ing because it is short for Pester Texting.
My PEXTS serve to pester and irritate my clients into action on important items in their life – in business, family, health, and personal development. It's something we could all use.
I'll be turning these into a new mass-coaching and transformation product in the fall. Until then, I want you to enjoy and experience free access to this 7-day bonus PEXT message program to make this an amazing week.
Monday
You have all the money you need to solve the problems you have. You just need the time, patience, and planning to turn your money into the solution. Don't sacrifice time to chase more money because that time you'd waste has more value than the money you can earn. Use your resources wisely to eliminate the obstacles in your path.
Tuesday
Face your fears. Become the person you need to become in order to achieve the goals and dreams you want to achieve. Control what you can, cope with what you can't, and concentrate on what counts. Never give up on what is important to you…but make sure you know what that is. PS – Eat pure, think pure, live pure. "Avoid vices and temptation because they suck the life out of you." – Frank McKinney
Wednesday
Rank your past 5 days on 1-10. What simple changes can you make to improve? Eliminate the temptations, overcome the obstacles, make it easier and more rewarding to follow the best path. Make bad things harder to do and good things easier to do. Achieve little wins and celebrate small victories. Keep purity in thought, word and deed.
Think back to a great day this year and what made it truly special. Be CLEAR about what you really need to be satisfied. It's probably not money. It was the people and experience.
"Focus on what is true, what is good, what is right, and contentment follows. You only need: 1) Strong, positive relationships with family and friends; 2) To serve a cause greater than yourself, working for your family and community. This brings sense of wellness, purpose, meaning and value that lifts the human spirit." – Tom Shadyac
Thursday
What is your #1 problem in life? Be clear. Now…how much time are you putting in to fixing this? How much money are spending on a solution? How many people have you reached out to for help? Why are the numbers in your answers so LOW? This is your #1 issue. Nothing else matters as much. Be clear on what matters, control what you can, concentrate on what counts.
Friday
There are seasons in life. Seasons for family, for wealth building, for health, for leaving your legacy. Determine what season your life is in now. Make that your priority with your daily actions & energy. Of course, just as there will always be sun in the winter, there will always be work in family season, and vice-versa. But recognize the season and work on your priority. Give it the resources it deserves lest you let this opportunity wither & die. Leave the unattainable goal of balance to the ignorant masses, and go on a deep dive into the current season of your life. Fertilize, focus, and flourish. PS – Big Thinking Challenge for you: Come up with your 10 biggest "Do Not Do's" for your NOT to do list.
Saturday
How will you measure your life? Family and friends, love given and received, people helped, experiences had, reputation built, legacy left, time spent, and lastly, money made. Not by emails answered. Not by petty issues. But by what really matters. Be clear on what does, and make it count.
Measure accurately with the right tool!
Sunday
What's the point? What's the point of sleeping 6 hours, of working till midnight or later, of skipping workouts, of always rushing, of cutting family time, of letting anxiety and stress build up in your children? What's the point? You have enough resources to solve these problems. Do it. That's the point. Clarity. Know what you want. Know what matters. Know what doesn't. Be mindful of each at all times. Know your vision and your endgame. Know what you will and will not do. Set boundaries, reduce stress, and be in the moment.
What's the point for CB?
Why do I send these out?
First, to help my top clients and friends.
Second, to help myself (I take the advice I send out … I am my 'best' client…in that I need the most help!)
Third, I want to help YOU.
So next up is a project devoted to my life's work. We are taking another shot at doing a big ETR Transformation Program.
After 2013's painful and pricey lessons, we now realize what we did wrong. This program will help more people and get more people to Take Action.
Hope you are looking forward to it,
Craig Ballantyne
PS – Can't wait until the Fall?
…You shouldn't.
You must get the coaching you need right now…IF you are serious.
And you're in luck. Our next 1-Day Mastermind is this weekend in Newport Beach, Orange County, California. We'll help you grow your online business and give you a complete 30-day blueprint for success to help you get your 1st sale or have your first big product launch.
Email Joan@Keuilian.com to get the last spot.