6 Ways Successful People Think Differently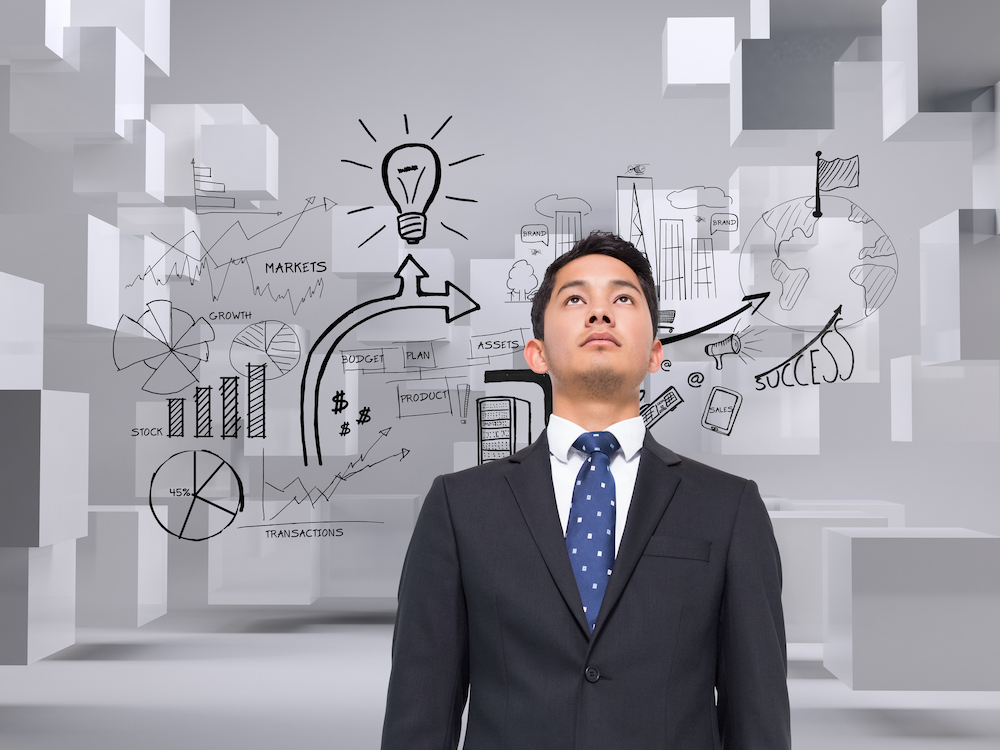 Joe Coulombe was successful.
At least, he was by most standards. Several years ago, he launched a small chain of convenience stores in southern California that fit the 7-11 model.
But then, he saw an opportunity. Always one for innovation and improvement, he wondered if he could create something that would better serve the growing population of recent college graduates who wanted convenience, but also craved something better than two-day-old hot dogs and Mountain Dew.
So, he opened a market in Pasadena. He stocked it with wine and liquor, as well as high-quality prepared foods and fresh ingredients. He hired hard-working employees and put an emphasis on training. He paid them well, too.
He worked long, hard hours. He regularly analyzed his business. He never gave up, even when business was slow.
Eventually, the market grew, so he decided to add more locations—especially around universities and young professional hubs. He added more healthy, organic foods to the markets' shelves, and diversified his offerings.
Lo and behold, in a few short years, the concept took off.
That market is Trader Joe's.
Coulombe's success story—and outside-the-box thinking—is only one example of many enjoyed by entrepreneurial pioneers who upset existing industries to meet a need and solve a persistent problem.
Why was he successful? Because he thought differently—about his business, about the world around him, and about himself. Because he was focused. Because he was determined. Because he was connected to his community and his customers.
You see, all successful people think differently.
They resist complacency and are driven by urgency.
They say NO to almost everything and have a relentless focus on what matters. 
They make up for a lack of resources (money, support staff, etc.) by being resourceful with what they have.
And they are always open to opportunity. 
This isn't a genetically inherited quality. Successful people learn how to think differently.
You can, too. Here's where to start:
1. Think differently about time
The beginner thinks: "I must be available to everyone all the time or I will miss out on deals." 
The successful person thinks: "My time is my most valuable asset. I must protect it and put it to work for me. And I will persuade the world to see it my way for their benefit, too."
Successful people know time is more valuable than money, and that unlike money, time cannot be replaced when it passes. That's why they are so protective of the clock and make every minute count. They control their mornings and own their days. They build systems to deal with the chaos. 
Make that shift in your mind. Would you let anyone come into your home and take money out of your wallet? No. Then why do you let the same people come into your life and take your time?
Stand up for the minutes, hours, and days of your life. Time is always counting down, and you need to use it as wisely as possible.
If you find that people are stealing your time, set up weekly "office hours" for open communication with clients, prospects, and employees. Communicate this time clearly, and frame it as a clear benefit to everyone who walks through your door.
When unavailable, be sure you convey your regrets (via an automated response or voicemail) with a positive note:
"I'm sorry I can't respond/talk right now. I'm busy at work behind the scenes making our products and/or services and/or facility better for you so that you can enjoy an amazing experience. Thank you for understanding, and I really look forward to speaking with you during my office hours."
See how easy that is? You CAN take more control over your time when you think differently about it.
2. Think differently about preparation
The beginner says: "Most things take care of themselves and don't need much preparation. I'll just roll with the punches."
The successful person says: "The more I prepare for each day, the more I can be sure I am taking big steps toward my goals and dreams."
This quote recently struck me, and is a particularly fitting inspiration for those needing to embrace preparation:
"Nothing wins more often than superior preparation. Genius is usually preparation." —Kekich Credo #73
Think about it: If your energy is low, it's because you didn't plan your meals right. If your meeting is a waste of time, it's because you didn't come prepared with the right information. If your workouts are not effective, it's because you didn't take time to figure out what kind of exercise routine would serve your goals best.
But those who are prepared can face adversity and still move ahead.
The first three steps to preparing for your days come from my book, "The Perfect Day Formula": Complete a nightly brain dump, create your priority to-do list, and develop a process for reaching your daily goals. (More on that here.)
Success is in preparation. So spend time on it and make it a priority. 
3. Think differently about connections
The beginner thinks: "I will ask someone famous to meet me for coffee and pick their brain about lessons they learned from decades in the industry."
The successful person thinks: "I will add value and earn the right to an introduction. Better yet, I will become so interesting that the rich and famous will seek me out." 
A few weeks ago, you might have noticed social media and sales superstar Grant Cardone recommend me on Instagram. "Go and follow Craig Ballantyne," he said.
Why did he give me a shoutout? Because I gave him value.
I hosted a 10-minute Instagram Live about the five things Grant Cardone is doing right on social media. After the IG Live, I tagged him in my story and told everyone to watch the replay.
Cardone himself watched the video, then he thanked me in his story and told everyone to follow me. 
I got all of that with a simple, two-step process: Add value, then earn the recognition of others.
It's important to know, however, that I wasn't fishing for a shoutout. I just added value to Cardone while providing my audience with insight on how to build a successful IG account. Yes, I tagged Cardone, but I didn't ask for kudos or a push. He just gave it to me. 
My results were earned from thinking differently—adding value, not asking for it. 
4. Think differently about referrals
The beginner thinks: "People will send referrals to me. I don't have to ask."
The successful person thinks: "People want to help, but they are too busy. They will forget to send me referrals unless I remind them, reward them, and make it easy for them."
Referrals offer an easy, quick source of revenue for your business, but in order for you to enjoy that revenue stream, you need to create a "culture of referrals."
Here's how that starts: 
Put together a welcome good basket for all NEW clients of your highest priced program. The basket would include your favorite bars, shakes, a shaker bottle, a T-shirt, a book (like "The Perfect Day Formula"), and a card. With these, include a piece of paper with a reminder to refer clients to you; you can even include a referral script if you think that's a good fit. 
You must also do this for all of your past clients who have massive "referral potential"—advocates and loyal customers.
Lastly—this part is important—never stop asking for referrals. People WANT to help you, but because they are so busy, they just need to be reminded how they can help.
For example, I "reminded" my awesome client, Joe Arko, about sending referrals last week and he sent me two great prospects. In fact, one has already registered for a workshop, so I'm sending out a $1,000 commission check to Joe that he's putting in his children's college fund.
(If you haven't already read it, there's a lot more about how to capture referrals in my article from last Wednesday. Read it here.) 
5. Think differently about motivation
The beginner thinks: "I need someone else, like Tony Robbins, Oprah, or Craig Ballantyne to motivate me to action."
The successful person thinks: "Motivation only comes from within, not from someone else. You must look into your heart to find your why."
I recently shared my top 10 motivators for daily action, and I believe everyone should have these. What are yours?
6. Think differently about leadership
The beginner thinks: "I can't be a leader until I've earned my stripes. I need to follow."
The successful person thinks: "I believe my ideas and vision can change my business/industry for the better, so I'm going to stand up and lead that change."
The reality is, the world needs your voice and vision.
One of my friends, Drew Canole, founder of supplement company Organify, put it this way: "You must always be beating the drum of your vision."
That vision is what guides the ship that is your business, that gives your employees clarity and purpose, and that brings your customers with you on your journey.
The best way to keep that vision clearly articulated is to lead a Weekly Alignment Meeting with your team (more on that here). Also, be sure to meet with your employees and coworkers one-on-one to discuss goals, frustrations, and how each person in your company serves the vision you've laid out.
#
There's no question that successful people approach life differently than others. They think about each element of their day in a unique way—a way that ensures no opportunity is squandered, no problem left unsolved, no pain untreated.
Coloumbe did it with Trader Joe's. My friend, Bedros Keuilian, did it with Fit Body Boot Camp. I'm doing it with my coaching and the ever-growing world of Early to Rise.
How will YOU think differently on the path to success?
Keep yourself on the path to success by thinking differently about your mornings…
Sign up now to get our FREE Morning Routine guide—the #1 way to increase productivity, energy, and focus for profitable days. Used by thousands of fitness, business, and finance industry leaders to leapfrog the competition while making time for the people who really matter. Learn more here.