016 – #1 Morning Ritual and the Perfect Morning Routine for You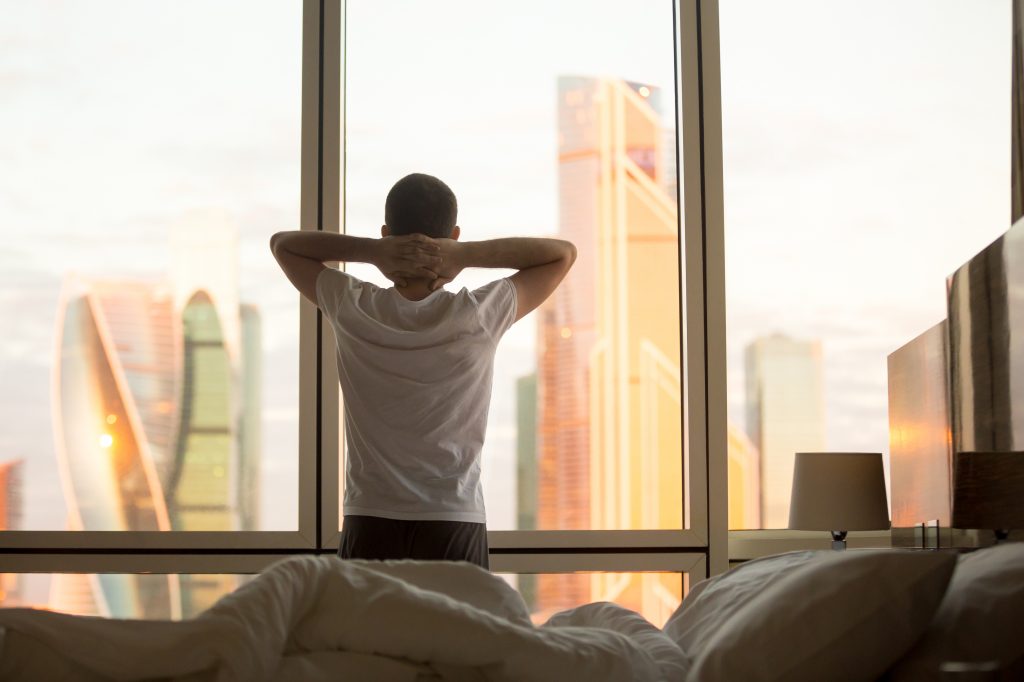 Never Miss An Episode!
Just add your name and email below receive a notification for each new episode!
Podcast: Play in new window | Download
Subscribe: RSS
The morning is your Magic Time.
It's when you:
Get ahead of the world
Take massive action on what matters most for your success
Have BIG victories that no one can take away from you.
Why does this happen?
There are no distractions
Fewer temptations
You have greater willpower, discipline, focus, persistence, energy, and clarity.
But what should YOU be doing first thing in the morning? There are so many things you want to do… so many things you hear others doing… and frankly, a few things you should STOP doing.
Today you're going to go on a deep dive into discovering how to design YOUR perfect morning routine
By the end of this show, you'll walk away with complete clarity on…
The first thing you should do in the morning
The top 3 mistakes most people make before breakfast
Why you need to cut back on your morning routine
How to do this morning routine if you have young kids, a bedroom partner that won't let you out of their arms, or if you're a night owl
You'll learn my secrets for TRIPLING your productivity and generating a feeling of victory and peace before the sun also rises
So what's my morning routine?
I get up around 3:45 am so that I can start writing at 4:00 am.
Back in 2006 when I was getting up at 7:30 in the morning I was stressed out and anxious… so I decided to move my alarm 5 minutes earlier every day until I found the right time for me. Eventually, I settled on 5:30 am… but then I began traveling to California on a regular basis on the 8 am Toronto to LAX flight. That inspired me to get up even earlier, and eventually, I discovered the magic of the 4 o'clock hour. It truly is a secret to my success.
However, I'm not saying that you need to get up at this time. It's not about the hour you get up, it's about what you do with the hours that you are up.
You see, there are TWO types of people
Reactive people that struggle try to FIND time for stuff.
Pro-active people that SUCCEED are able to MAKE time for stuff.
MAKE time for what matters. You can't find it! You have to make time for your priority.
What time should YOU get up?
Just 15 minutes earlier than you do now because in 15 minutes you can make massive progress towards your big goals and dreams.
Because there are a lot of things I want to do in the morning
Write
Read
Exercise
Meditate
Walk the dog
Enjoy a leisurely breakfast
That means I'm up early taking advantage of my natural energy, leveraging my strengths, and blocking temptations (like email, social media, etc.) until I've done something that matters.
Let's continue that look at my routine…
I slip out of bed and sneak downstairs.
This is something you have to Plan. I'm serious. You have to plan ahead and perfect your technique for getting up and slipping out of bed without disturbing your partner or your kids. Everything comes down to planning and preparation. It might take a couple of false starts, but eventually, you'll have your morning get-up getaway routine perfected into a well-oiled machine.
Now no matter how hard I try, there's one creature that always hears me stirring, and so each morning at the bottom of the stairwell I'm greeted by my chocolate lab, Bally the Dog. We do a little ritual, and then he goes back to bed and I go to work.
My routine starts with a morning anti-oxidant greens powder shake. Then I pour a giant glass of water, fill it with ice, and sit down at my computer.
Writing articles and books is my number one priority and on a good day, I finish 1,500 words in sixty minutes.
But here's the trick: My writing begins the night before
Your perfect morning routine needs to start the night before.
Here's what you need to do each night in order to have a perfect morning routine.
Brain Dump
To-Do List
Outline Process Step
My life and my mornings are customized for me, just as your mornings are customized for you.
The first thing YOU should do in the morning is your #1 priority in your life.
The top 3 mistakes people make before breakfast is…
Not having a plan
Not focusing on what matters
Trying to do too many things
You have to practice reverse goal setting.
What is your morning deadline? Is it that you have to leave your house at 8am in order to be at work on time? Or is it that you have to be ready to go when your kids get up at 6:30am?
Don't try and do 14 things before breakfast if you only have time to do 3.
That's the #1 mistake I see made by most people, they try to do too much before breakfast because they've read that so-called successful people somehow manage to journal, meditate, exercise, set goals, create lists, and do an interpretive dance all before 7 am.
Listen, that's foolishness. You'll only stress yourself out if your opportunity is lower than your expectations. You must align your actions with your opportunity, or else you'll be stressed.
That's why most people have to cut BACK on what they do in the morning.
Once I'm done writing (usually around 5:30 am), I meditate for 10-20 minutes, and then I take out ol' Bally the Dog for a walk. While we're out, I drop a Thank You card in the mailbox.
I have one of three breakfasts:
I'm up for about three hours before breakfast. I'm not into the sixteen-hour daily fasting, but I make sure there is a twelve-hour break between dinner and my morning meal.
For breakfast, I have my unique "Bulletproof Cereal" (nicknamed after the Bulletproof Coffee phenomenon). Here's the strange recipe that I follow due to my love for cereal but my need to avoid gluten.
Craig's Bulletproof Cereal:
1 teaspoon coconut oil
3 ounces walnuts
1 banana
1 tablespoon almond butter (crunchy, of course!)
1 teaspoon honey
Optional: 1 tablespoon cacao nibs
It's high fat and high calorie, but it keeps me full for hours (usually 5-6 hours, from 7:00 am to lunchtime).
I've been up for over 3 hours and I've made massive progress on my #1 priority in my career (writing). This isn't like I woke up at 7 am, rolled over, and checked Facebook… that's a no-no. You have to earn your social media time, just like you have to earn your email time.
Also, I live by this motto, shared with me by my friend, Joe Polish. He said:
Use social media, but don't let social media be used on you.
Once breakfast is done, I return to writing or working on my business in other capacities. I might have to plan for meetings.
My Mornings Have Evolved
One of the biggest changes in my morning routines that allow me to dominate my days concerns my email habits. In 2006 email was the first thing I did in the morning. I then resolved to open my inbox later and later each day and built up the rituals and willpower to stay out of my inbox until I've been awake and working for several hours. Today I have my system dialed in to protect my magic time and make big progress on my priorities.
I started meditating on January 28th, 2013, and haven't missed a day since. My average session lasts twenty minutes, and if possible, I time it with the sunrise and meditate on a few pillows in front of an east-facing window. Meditation gives me peace and clarity. As you know I've struggled with anxiety over the years, and taking the time to slow my breathing early in the morning calms me down and gives me perspective on what otherwise could be interpreted as a stressful life.
How Do You Prepare for Your Mornings?
My morning routine starts the night before with a 4 pm brain dump, to do list, and process planning session.
I get to bed around 8:00 pm most weeknights. I track my sleep (manually) and average over 7 hours of sleep. Work dinners and weekends keep me up later than normal, but I don't deviate from my wake-up time unless I'm out past 10 pm.
Over the years I've learned to fall asleep quickly, usually within 5 minutes, and I practice proper sleep hygiene, like wearing an eye mask and earplugs, keeping my room cool (about 67 degrees), and doing everything I can to make the room as pitch black and as quiet as possible.
If you travel a lot, don't let that be an excuse for getting off track with your schedule or morning routine.
Getting Up 15 Minutes Early is the #1 piece of advice you can implement right now to make a HUGE difference in your life.
Don't tell me you can't get up 15 minutes earlier than you do now. If you want to get up earlier, it just requires planning and preparation.
What about Weekends?
I follow this routine seven days a week.
By now I know you're thinking, "Wow Craig, you're the opposite of the Dos Equis guy. You sound like the most boring man in the world. You're like the Chuck Norris of lame." You're right. But I'm proud of that!
It's much better than what I did back in my twenties when I would stay out till 3:00 am on weekends and sleep till 11:00 am. That would leave me tired and dragging from Sunday through Wednesday. I'd just get back on track when it was time to ruin it all again. I much prefer my virtuous, boring, and consistent life these days!
This works while traveling, too!
I spend over one hundred days away from home every year
Speaking at events
Coaching at Mastermind groups,
Working in my Denver office
But it's easy to adapt a routine when traveling. All you have to do is plan ahead. There are no excuses.
I've stuck to this schedule on trips to dozens of countries, including while on holiday in Tuscany, Russia, Nicaragua, and even New York and Las Vegas. You wouldn't believe some of the elevator rides I've had in Vegas when I was going to the gym at 5:00 am and others were just going back to their rooms!
What do you do if you fail to follow your morning routine, and how does this influence the rest of your day?
I never fail. My morning is spiritual to me, and missing my morning routine would be like the Pope missing morning mass. It does not go neglected, period. You can do it too, no matter what time you get up. Make the most of your minutes with your morning routine and you'll make the path smoother for success in all areas of your life.
I'd love to hear about your Magic Morning routines for success, and your ruthless rituals for daily domination. Please send your morning success stories to Support@earlytorise.com or message me on Instagram or Twitter.
Never miss an episode of Early to Rise Radio! Subscribe here to get email updates whenever a new show is released.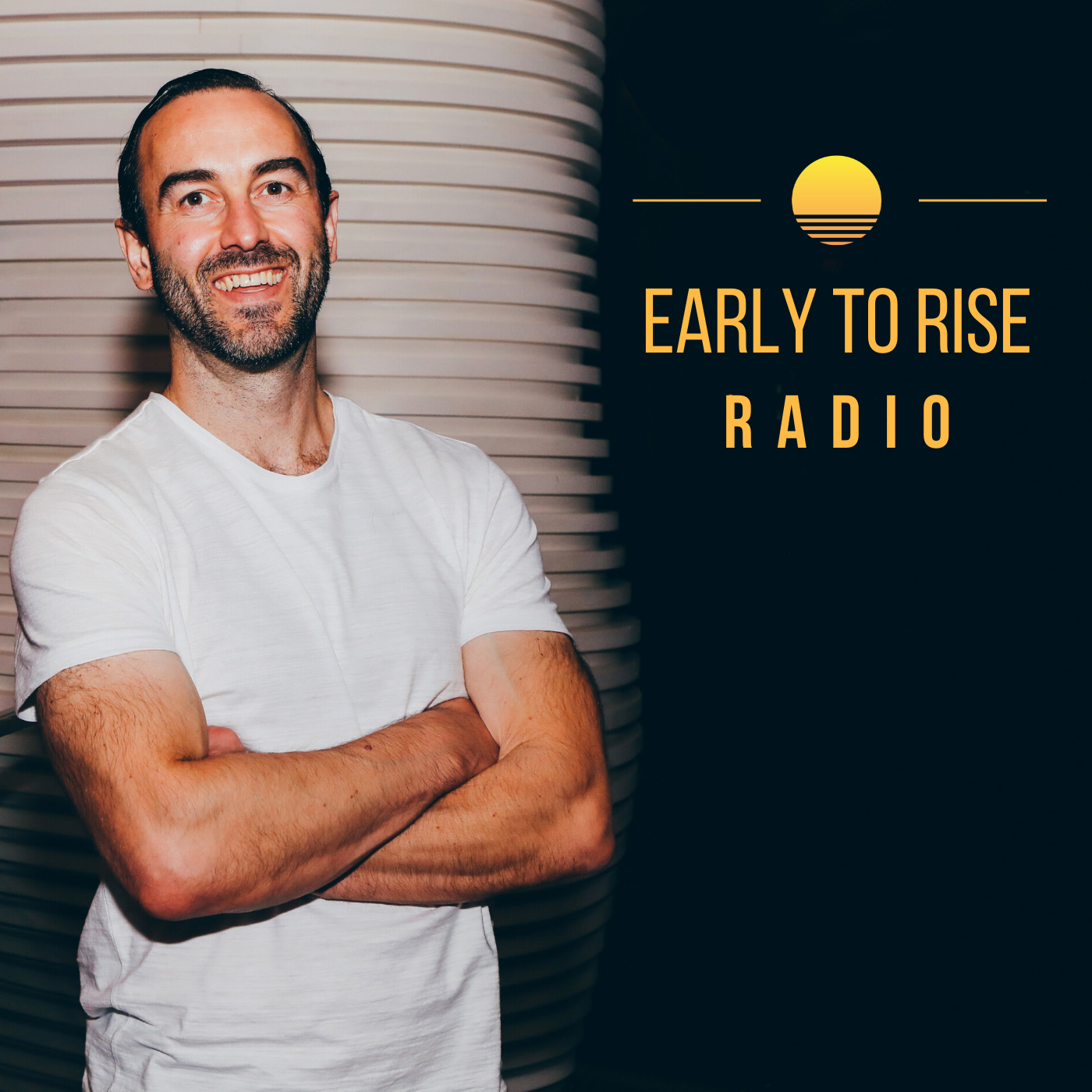 Early to Rise Radio
Craig Ballantyne
Hi, this is Craig Ballantyne, host of Early To Rise Radio. Have you ever wanted to become wealthier, healthier, wiser, or just have more time to appreciate the finer things in life? On this show, we reveal what high performers are doing every day to be more successful WITHOUT sacrificing their personal lives. Early To Rise Radio is sponsored by The Perfect Day Formula. Get your free copy of this game-changing success guide at FreePerfectDayBook.com.