008 – My Heart Attack! How to Overcome Anxiety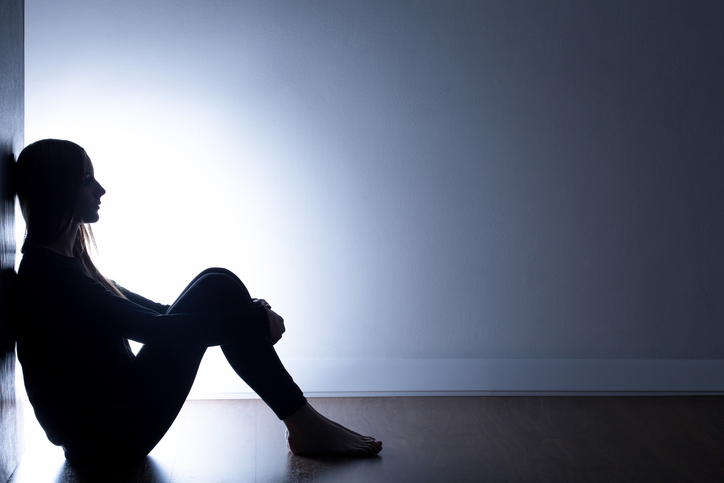 Never Miss An Episode!
Just add your name and email below receive a notification for each new episode!

Today I want to tell you about a dark force that brought a 6 foot, 225-pound police officer and former Marine to his knees.
Even though he had spent his entire life building himself up to be invincible, this dark force left him as helpless as a child. He texted me from a hospital emergency room begging for help because he knew the same thing happened to me ten years ago, too.
Podcast: Play in new window | Download
That's when I suffered through crippling anxiety attacks.
And so if you've ever struggled with anxiety, stress, worry, or panic attacks, there are three things you need to know:
It's okay and there's nothing wrong with you. You aren't broken.
You're going to get better and you're going to beat this.
There's a proven formula for getting back on to the path to peace.
We're going to cover all of that on this show and more. Today will be a day of big breakthroughs.
My first heart attack occurred on New Year's Day 2006.
It all started after a crazy stretch of partying during the holidays, culminated with a wild New Year's Eve when I was trying to keep up with my two friends, who I'll call Big Mike and Crazy Matt. The next morning I woke up around noon after just a couple of hours sleep and when I stepped into the shower I noticed my heart started pounding.
What was going on?
I spent the rest of that cold, January day alternating between pacing back and forth in my apartment and trying to lie down and fall asleep, but nothing could calm me down. Well, actually one thing did and it's really embarrassing to admit this. You see, the only time my body, heart rate, and breathing felt like it returned to normal was when I would sit down to pee like a girl. And so I started doing that every thirty minutes just to get some relief But still, that wasn't enough and the anxiety just got worse and worse.
Eventually, I gave up and asked for mercy.
At 11:30 pm I walked outside and hailed a cab. "Take me to the hospital," I said to the surprised driver. Funny enough, as soon as I stepped into the cold fresh air, I felt better. Still, I went to the hospital. I walked into the emergency room and it was deserted. The orderly at the counter looked at me with skeptical, condescending eyes and I could only imagine what was going through his head. "What's this guy going to waste our time with? The flu? A headache? Stubbed toe?" But then I said…
"I think I'm having a heart attack."
And still, I have never seen someone's facial expression change so dramatically so fast. Within seconds they had me in the back, a nurse was taking my vital signs and holding my hand. The entire visit lasted less than an hour. They quickly determined there was nothing physically wrong with me, told me to relax and take care of myself, and soon I was home, sleeping. The next couple of days felt off, but I didn't miss a session with any of my personal training clients, and I thought I was okay. I was back to being an unstoppable 30-year old, healthy guy that could bench press 300 pounds. But I should have known better, and I should have acted better.
You see, I had my first brush with anxiety in college and when I was 25 years I got fired from my first job. I could sense there was a "dark force" wanting to escape. I noticed it on Sunday afternoons when I was hungover, which was often back in those days of my binge drinking, weekend warrior years.
This dark force, known as anxiety, is the most prevalent mental health disorder across the globe, according to the world health organization.
40 million Americans are said to be dealing with anxiety every day.
New research from the University of Cambridge revealed adults under 35 are especially prone to suffering from anxiety attacks, and women are twice as likely to experience anxiety than men. But here's the problem with this dark force. Unlike Darth Vader and his Imperial force, you can't see or touch anxiety, you can't show it to a friend when you say there is something wrong with you.
Anxiety is the ultimate BLACK BOX of darkness.
"If you had an unhappy childhood and there was some level of neglect, for whatever reason, you're more likely to be anxious," says Wendy Bristow. Anxiety can attack anyone. It doesn't matter if you're a cop, a mom, a soldier, an entrepreneur, a woman going through menopause, or a college kid. Anxiety doesn't care if you're financially successful or struggling, physically healthy or unwell. It can hit anyone that suffers from the constant feeling that everything needs to be done now and that you are never able to switch off. That's almost everyone in today's crazy busy world.
If you feel like:
You have too many deadlines
You are overwhelmed
You are juggling work and home
There's a sense of impending doom or nameless dread or a gnawing in the pit of your stomach
You're suffering from the Stress-Pressure-Anxiety loop
But, we're not alone, even the world's biggest celebrities have secret Anxiety Attacks. Adele is scared of audiences and Gweneth Paltrow relied on alcohol and pills to deal with travel and work. Eventually, she learned from her ex-husband, Chris Martin of Coldplay that rituals and structures can set you free. He has funny rituals and superstitions to get through anxiety. "There are about 18 things I have to do before I can go out to perform," Martin said, "Most of them are too ridiculous to repeat! One is I brush my teeth before I go on stage, otherwise, I just don't feel smart enough." Even Bono, the lead singer of U2, struggles, despite 25 years of selling out stadiums. "The morning before a show I get nervous. I wake up with a sick feeling".
The solution is to have rituals, like Chris Martin said, and to come to the realization that it will all be over soon.
I wish I had known that when I had my 2nd heart attack. In March of 2006, three months after my first trip to the hospital, I woke up on a beautiful sunny Monday spring morning with a sense of impending doom.
It was time for Anxiety to Strike Back.
I did everything to overcome it Yoga, meditation, QiGong, and essentially I had to learn how to breathe properly (most people don't know how). I even bought a dog to overcome anxiety. Then came the lowest point of my life and my 2 nd visit to the Emergency Room
How I Returned to the Path of Peace
There's nothing wrong with you
Paradox of Freedom vs. Paradox of Structure gave me true freedom in life
I was actively fighting off anxiety for following years
5 Factors of Anxiety
Confusion = No plan
Overwhelm = Too much on your plate
Reactive = Not proactive
Adrenaline = Stress
Isolation = Fear
5 Solutions for Anxiety
Better sleep, diet, routines, rituals
Eliminate distractions and say no to what doesn't serve you
Give yourself permission to say NO
Breathing, meditation, gratitude, dog walks, nature
Thank you therapy
Power of a Morning Routine
Wake up earlier than everyone else in your house so that you can focus on your number one priority
Wake up on time … NO HITTING SNOOZE
Spend your morning time on something that will give you a victory for your day and start you off on the right foot
Power of an Evening Routine
Brain dump to clear your mind before you relax
To-Do List for the next day so you aren't behind the next morning
Old-School Living
Decrease Social Media
60-minute wind-down
Paradox of Structure
Structure = True Freedom
Control what you can (Stoicism!)
Cognitive behavioral therapy – you are in control of your feelings, not the other way around
You need more RULES for your life
I'd trade Rules to replace chaos… and so I did. Not only that but I discovered 5 Pillars of Success and Transformation that helped me overcome anxiety.
These same 5 pillars helped my clients lose 20, 30, 53, and even 75 pounds in just 12 weeks. They've helped my clients find the love of their life. These 5 pillars have helped me write a book every year.
I'll tell you more about those soon. But until then my friend, I wish that you never, ever have to deal with anxiety, but if you are going through this, as many high performers do, please stay strong and use my Jedi Mind Tricks and success systems to fight off the dark side.
You can overcome your stress, anxiety, worry, and panic. You're going to get better and you're going to beat this. Don't be afraid to reach out through EarlytoRise.com, on FB, or Instagram. It's my life's purpose to help people get through anxiety, and I'm happy to help you because others were there to help me too. Talk soon.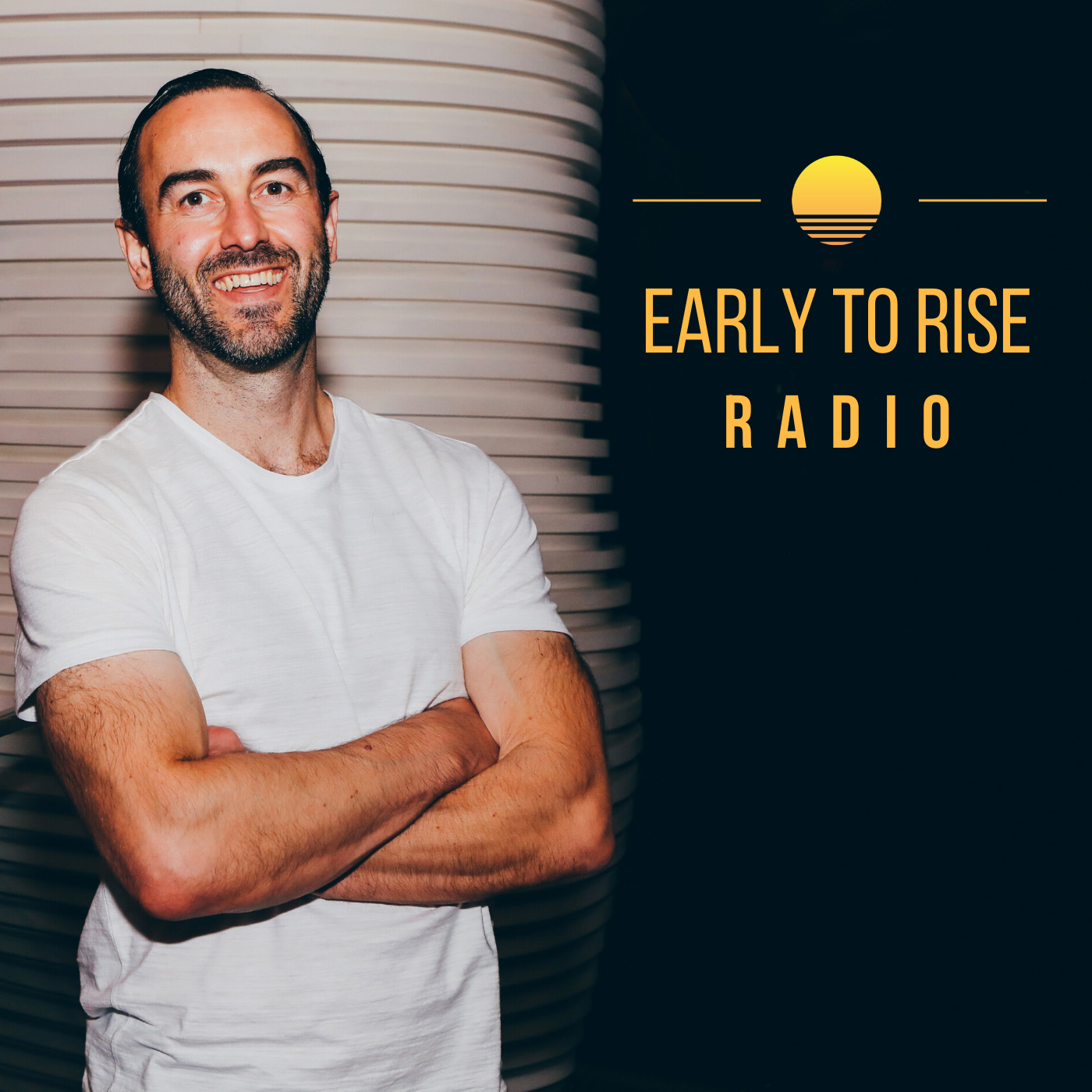 Early to Rise Radio
Craig Ballantyne
Hi, this is Craig Ballantyne, host of Early To Rise Radio. Have you ever wanted to become wealthier, healthier, wiser, or just have more time to appreciate the finer things in life? On this show, we reveal what high performers are doing every day to be more successful WITHOUT sacrificing their personal lives. Early To Rise Radio is sponsored by The Perfect Day Formula. Get your free copy of this game-changing success guide at FreePerfectDayBook.com.