5 Ways to Grow Your Online Business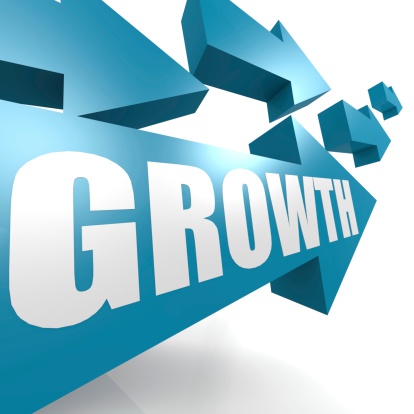 I apologize. There was too much time since the last time I did a Facebook QnA, but we had a great session last week. Here are a couple of the highlights, and an old "Top 5″ email I found in my archives. You really need to see this. You'll get even more in-depth advice on this topic here.
On to your questions…
Q: What is the best way to do marketing? For example, emails/guest posting on other websites/word of mouth leads/advertising etc. Are there certain methods of marketing that you've found to be more effective than others? – Michele Lian
Answer:
Hi Michele! Buying traffic to your website is most effective for getting customers if your copy is good enough to make the numbers work.
The second best way is to work with affiliates and provide them email copy with a great subject line (so it gets lots of opens) and curiosity that gets them to click over to your sales page.
Other than those two methods, nothing works nearly as well.
Guest blogging is generally a big waste of time unless the website gets a LOT of traffic (thousands of views per day). It's much better to use email marketing or paid advertising than to hope for a miracle from guest blogging.
Q: Once you know who your market is, and your product is identified, what is the best way to find your customers and affiliates, and bring them into your tribe? – Ben Herring
Answer:
Ben, if you know your market, you will know that too. A simple Google search will tell you the rest.
…Ben's reply:
Craig, every time I ask you a question, the answers you give are deep enough that it takes me a while to mentally digest. The solutions that come from that thought process however change the way I think about business. Thank you!
Happy to help, Ben.
Now on to the final question from my email archives. My friend John Rowley asked, "What are the top 5 things I need to grow my business?"
Answer:
John, great question. The top 5 things you need are:
1) A great offer
2) A great sales system
3) A great traffic source (could be affiliates, that's easiest)
4) A great back-end set of products to continue to add value to customers
and get more profit to invest in building the front end
5) Eventually a great team to support you.
After sending my answer to John, I asked my business partner, Matt Smith, if I was missing anything.
He replied, "I would emphasize #2 above all else because it includes 1 & 3, and so long as it's repeatable, it provides the foundation the business needs to build upon."
Our mentor, Mark Ford, called this your "Optimal Selling System" and mandated that you need to spend 80% of your time on selling.
But too many people procrastinate and waste time on stuff like guest blogging, building a Facebook page, or filming YouTube videos.
None of these are direct forms of selling.
If you suffer from 'anti-selling-itis", as many business owners do, don't worry, because The Doctor of Sales, Bedros Keuilian, and The Sales Shark, Kevin Harrington, will fix you at our event in November.
We'll give you everything you need to build your online sales skills, to find the PERFECT product for you to share with the world, and the confidence – and secret connection emails – you need to go out and get affiliates to promote your perfect product to their readers.
Getting other people to sell FOR you is all part of the perfect sales machine. If that sounds at all interesting to you (getting other people to
GIVE you money by doing the work for you), then you need to be at our event this November in Costa Mesa, California.
Click here to reserve your seat before the price goes up again on Sunday
See you soon,
Craig Ballantyne
PS – I get more than questions on Facebook thanks to…
…our 200,000+ fans. Here's some nice feedback I received from a customer:
"Craig, your daily affirmations and spirit building posts are a HUGE part of what has gotten me through the last 3 months of both emotional and physical (surgery) pain. You are spot on with making your inner self strong first, so important and necessary. THANK YOU so much!" –
Renee' Buckley York
PPS – Please NOTE:
I get customers first…and then I get them to become Facebook Fans.
That's how it works.
Sell first, Facebook second.
NOT the other way around.