5 tips to make today AWESOME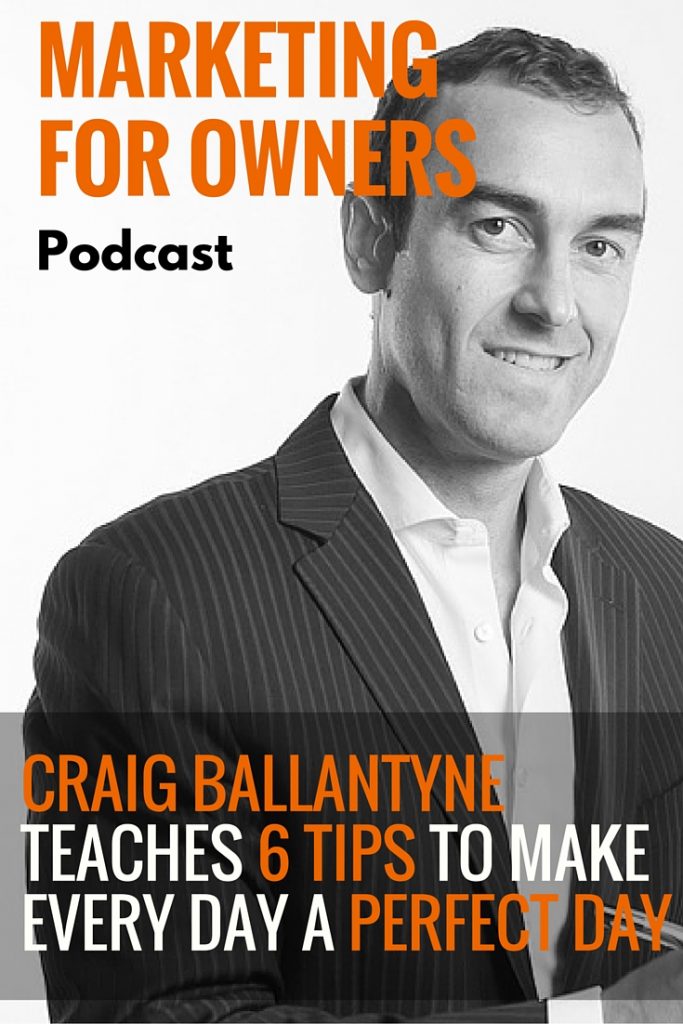 It all started with a single article in Men's Health magazine back in 2000. Now, I get to help millions of people all over the world.
And the same system I use to help people also helped me overcome crippling anxiety attacks, build multiple 7-figure businesses, and write a book.
I revealed the system in this free interview
The system includes the following 6 tips…
Tip #1 – You must do better planning & preparation.
Having a plan could mean you have a designated time when you check your emails, rather than reading them as they come in and becoming side-tracked. Or setting rules for how people get in contact with you, and restricting the length of a meeting.
Tip #2 – Get a Coach
My biggest mistake in life was not hiring a coach sooner.
Don't make the same mistake.
Tip #3 – Find Positive Social Support
You need to have people around you who do understand what you're going through. And the internet provides us with an easy method of connecting with other like-minded people. Having a social network of people who are in your marketplace is invaluable.
Tip #4 – Set Deadlines!
A goal without a deadline is just a dream. But by setting a time to complete it by, it's far more likely that you'll achieve it. It's necessary for any transformation.
Tip #5 – You Need a Vision for Your Life
Whatever it is you want to achieve, craft that vision and set yourself an age to achieve it by. Having a distinct destination for your life can help you to make the right decisions.
Get my full success system here in this new podcast
Craig Ballantyne
Imagine yourself a year from now. What will you regret having not done? What opportunities will you regret having turned down? Certain sacrifices are worth it. I wish you the wisdom to know which ones are right.