5 Supplements I Take Every Day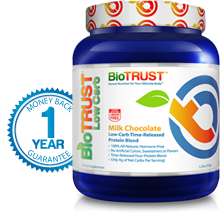 Everyone wants to know my daily diet and supplement routine. You might be surprised to see what is – and what is not – on my list. Here we go, happy to help.
1) Athletic Greens – I take this on an empty stomach after my morning meditation and dog walk, but before my workout. I'm a big fan of their new single-serving travel pouches.
2) Fish oil – I use the best tasting version in the world. You're going to love it. Even your kids will love it. It tastes amazing. Yep, you heard me right! Fish oil that tastes good. It's called Omega Dessert. Get it here. Perfect for smoothies or right from the spoon.
3) Protein Powder – According to a study from the American Journal of Clinical Nutrition (96:1454, 2012), "Protein supplementation increases muscle mass and strength gains during prolonged resistance-type exercise training in both younger and older subjects." If you exercise, you need it.
I use two brands. The best is Milk Chocolate from BioTrust. (The Vanilla Cream is also fantastic for my blender drinks.)
The second is called Paleo Protein Powder. I use both the Ancient Cacao and Vanilla flavors in my dessert bowls – where I mix fruit, nuts, nut butter, shredded coconut, and a protein shake to make an amazing snack.
But what most people don't know is that protein supplements are even more important for fat loss than building muscle. Protein keeps you full longer and helps maintain your muscle when dieting.
Use this 1-day diet program to optimize your protein intake for fat loss
It's awesome that the most important supplement for fat loss tastes great.
4) Probiotic (ProX-10) and digestive enzymes (AbsorbMax) from BioTrust – Listen, the harsh truth is that my father passed away from colon cancer, and so I go the extra effort to keep my digestive system as healthy as possible.
That means lots of fruits and vegetables, no processed meats, lots of water, and these supplements. I'm even scheduled to get a colonoscopy next year at age 39 to catch any signs of disease early.
Most people don't know this, but your immune system also depends on the health of your digestive system. If you're constipated, bloated, and sick all of the time, you need to watch this free video about your gut health.
5) Experimental Supplements: I just started using melatonin…and I think it helps me sleep deeper. And I've started taking Vitamin D.
The next step in my health regimen is an executive medical series of tests and blood work. As a nerd, I love learning about my physiology, and figuring out how to improve my health and performance, even as I age. I imagine you're the same. Keep on pushing.
But, a skeptic might ask, what good does this all do? What proof do you have that it does anything?
Well, listen, I'm not a computer, you can't just install some software and check five minutes later to see if it's working.
But I will tell you this, I'm healthy as a horse, fitter than folks half my age (as proven by my Tough Mudder performances), and I have the energy to keep up with young Bally the Pup, an insane chocolate lab.
I do not get sick. No colds, no flu, no days with low energy. I'm a machine. And with all the travel I do, from one filthy airplane to the next, you'd expect me to get sick at least once in a while, but nothing gets me down. I'm convinced my supplement regimen keeps me invincible and is a major factor in my health and energy levels.
Eat right and supplement smart,
Craig Ballantyne, CTT
Certified Turbulence Trainer
PS – If you have any nutrition questions…